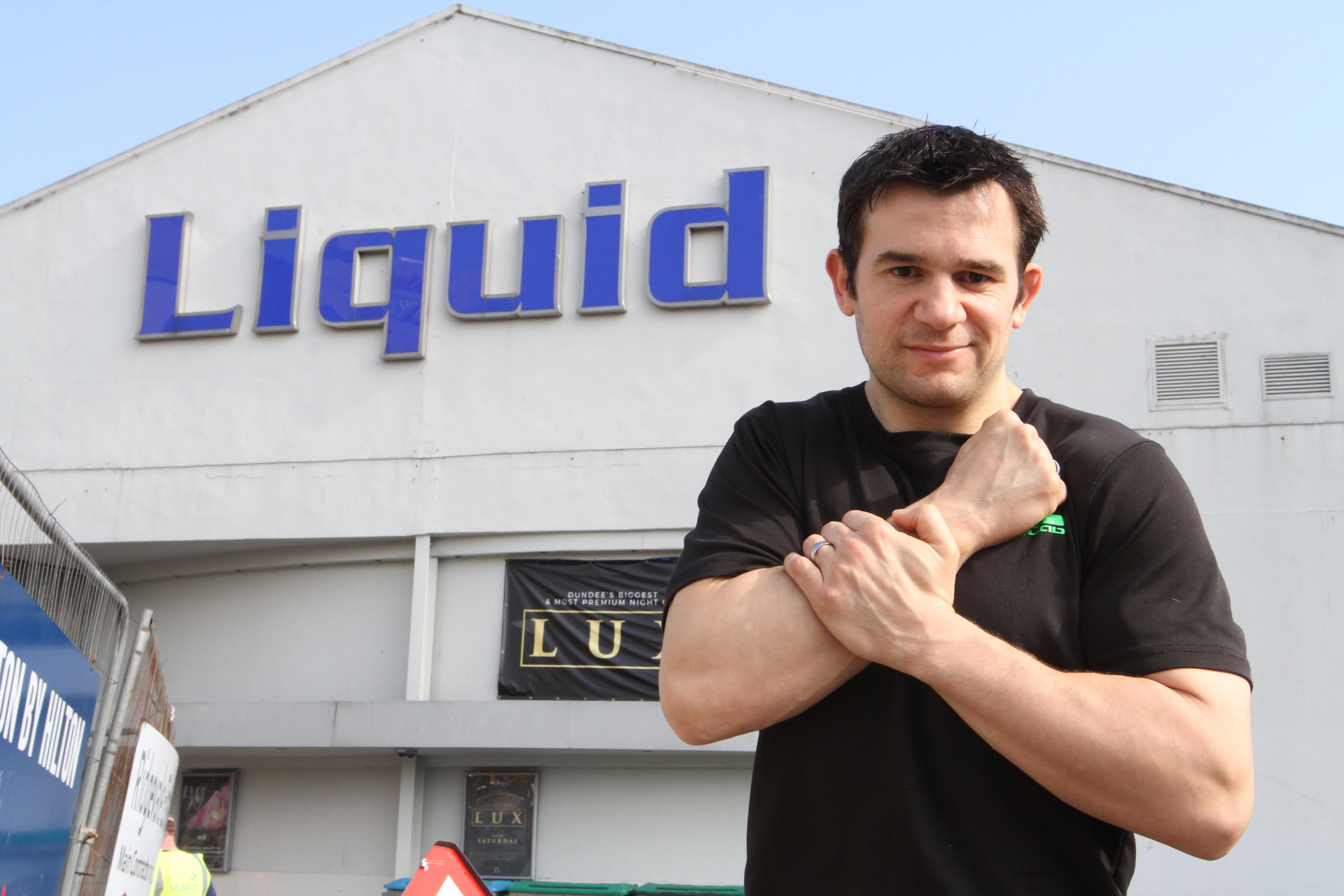 It's the last thing on your mind when you're in a nightclub having a good time.
The atmosphere turns — you find yourself confronted by a threatening situation and fear you could end up getting seriously hurt.
Something as simple as causing someone to spill their drink could end up in violence.
Now, a martial arts expert is to hold a self-defence class in a Dundee nightclub — which focuses strictly on teaching people how to protect themselves from violent situations that can erupt in such a space.
The workshop, run by Defencelab Dundee, is believed to be the first of its kind in Scotland.
It will carry out "real life" scenarios, teaching individuals how to protect themselves if they're set upon on the dance floor or confronted by someone trying to bottle them.
The class has been set up in the city's Liquid nightspot to mirror situations where someone may have to defend themselves from being attacked.
Martial artist Ryan Petrie of Defencelab Dundee said the class will demonstate to people how they can get out of trouble.
Ryan, who is also a qualified psychologist, said: "Nightclubs are environments which can become very dangerous places.
"They are places where alcohol — and perhaps other substances — are mixed with testosterone and a lot of people.
"That can be a bad combination and one which can lead to dangerous situations.
"The workshop we have organised shows people how they can avoid these situations or — if it comes to it — how to get out of the situations using self-defence techniques."
Ryan said the focus of the class is to avoid situations where someone could get hurt.
He said: "The class is not about promoting violence.
"First and foremost, the workshop is aimed at steering clear from violent situations.
"But if need be, we hope that the class will allow people to use the techniques we will teach them to get out of the situation safe and unscathed."
The seminar, which takes place on September 24, will teach those attending a variety of skills including developing "360 degree awareness" and learning how to "defend and attack".
Similar classes have been run in venues in England and have proven popular, according to Ryan.
Developed from a self-defence style called keysi — which has featured in movies including the Batman series with Christan Bale — Defencelab has taken the techniques and adapted them to situations people might find themselves in during their day-to-day lives.
Ryan said the class would be very helpful for students coming to university for the first time.
He said: "The concept of nightclub workshops has proven pretty popular down in England.
"I'm quite confident it will be well received in Dundee.
"To the best of my knowledge, this is the first event of its kind in Scotland.
"It comes at a pretty good time for university students with the new term starting as well.
"When term time starts, nightclubs can get very busy, which inevitably leads to the chances of violence increasing.
"The whole concept of the style is based on defence and anyone can join in the classes.
"At these sessions we do get a real mix of women and men.
"We're hoping to make people feel safer in these environments."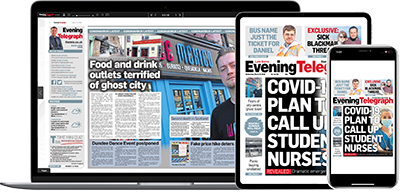 Help support quality local journalism … become a digital subscriber to the Evening Telegraph
For as little as £5.99 a month you can access all of our content, including Premium articles.
Subscribe