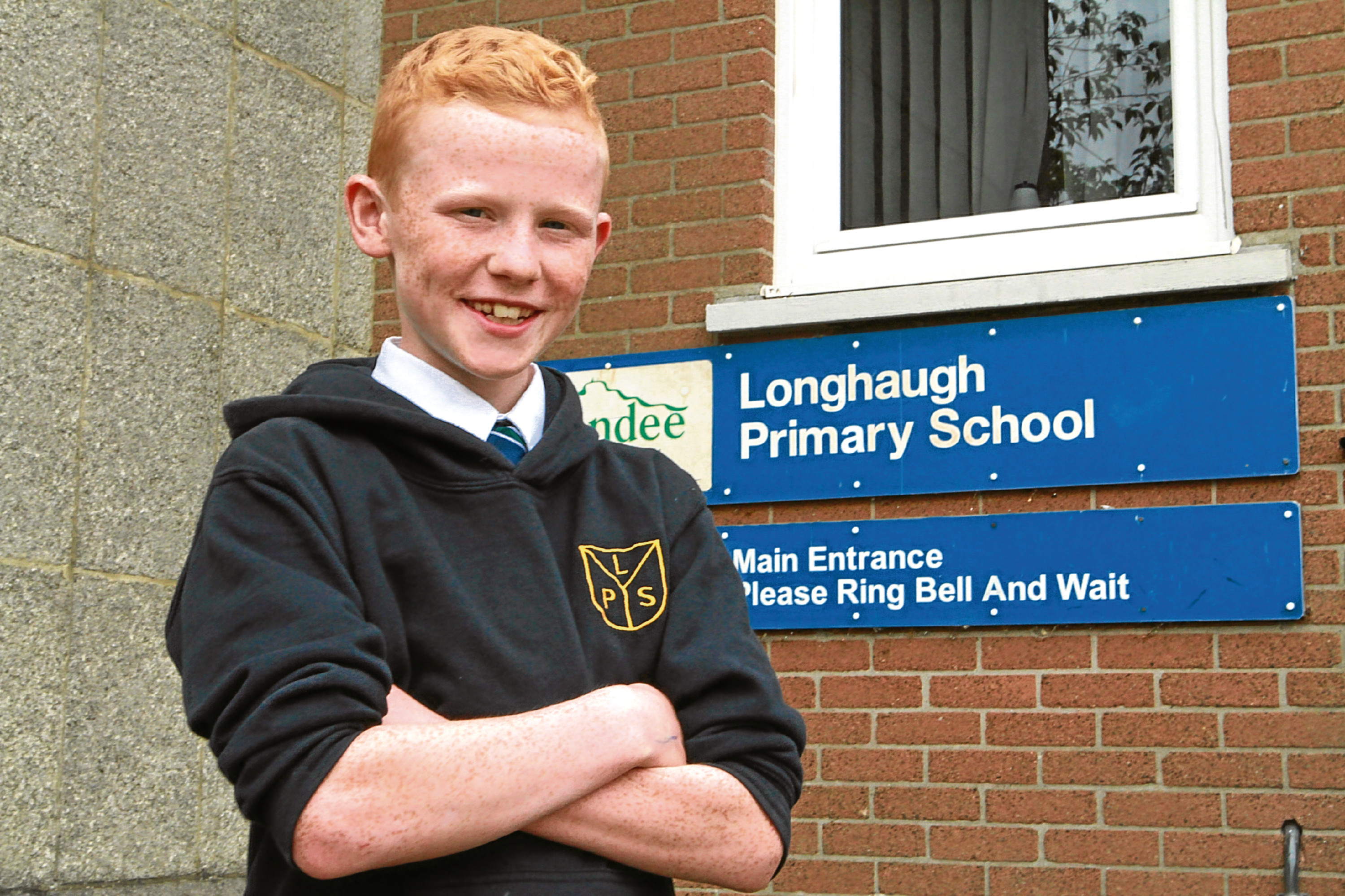 A DUNDEE schoolboy became the talk of his classmates after arriving at his leaving disco in a convoy of 28 motorbikes.
Sy Coventry, 11, arrived at the dance at Longhaugh Primary School with the leather-clad bikers in tow to celebrate moving on to secondary school.
While others chose to arrive in fancy cars or limousines, Sy — clad in a full kilt outfit — was transported to the event on the back of one of the bikes.
Onlookers were shocked to see a stream of motorcyclists revving into the school grounds.
Sy's dad, Jim Coventry, 47, told the Tele: "It was a total last- minute thing.
"There really wasn't anything planned — he was meant to be going in a limousine and his mother thought, what about something different?
Opinion: Roaring reception
MOST of us will remember those end-of-term school discos — but Sy Coventry has more reason than most for his to stick in his mind.
Well done to all the bikers who turned out to give him a roaring reception for his final days at Longhaugh Primary.
It's wheelie great to see youngsters like Sy enjoying these kinds of events in style.
"His stepfather is really into motorcycles and is involved with a number of clubs and organisations, and he said he'd take him on the bike with a couple of his mates.
"He put a message on social media and the next thing 20-plus bikers appeared at the door."
Sy, who was wearing the Hunting MacGregor tartan, said the stunt was popular among his pals.
He said: "Everyone was really shocked — there were a few people speaking about it in school the next day.
"It was the first time I'd been on a bike.
"I wasn't nervous. I was more concerned about getting there on time and having fun. But my pals thought it was really cool."
The scene on Fintry Terrace could have been mistaken for an outtake from the popular television show 'Sons of Anarchy' as the group roared into the playground.
Jim said: "It was an incredible sound, almost deafening, but it was a great way to end his school year.
"Sy was actually one of the first kids to arrive and he was leading the convoy in — but once the other kids arrived, they seemed to love looking at the bikes and getting their pictures taken with the them."
Jim was "delighted" with the entrance that he says his son will remember for the rest of his life.
He added: "It was a great idea, especially with it being so last-minute.
"When I saw Sy's face and how happy he was I knew it had been a great addition — it's something he won't forget in a hurry."
Sy, who will start high school after the summer at Braeview Academy, added: "I'm looking forward to the summer holidays and I'm excited to be starting high school.
"I don't know if I'll be able to top that entrance when I finish high school, though."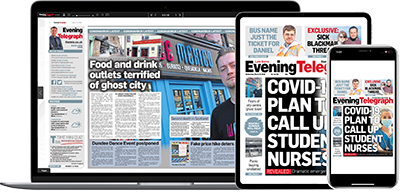 Help support quality local journalism … become a digital subscriber to the Evening Telegraph
For as little as £5.99 a month you can access all of our content, including Premium articles.
Subscribe