Teenagers were spotted using Swannie Ponds as an ice hockey rink.
The recent cold weather meant the pond became completely frozen this week, and aspiring hockey players took to the ice to have a quick game before posting videos on social media.
Schoolkids were also seen having fun on the ice during their lunch break on Friday.
The footage is in the video at the top of this story.
But now the area's community officer and police have joined forces to warn of the dangers.
Stewart Fairweather, communities officer for the Maryfield ward, said: "While we want people to enjoy themselves, we would be concerned if everyone was using the pond for ice hockey because it could be dangerous.
"We definitely do not want anyone to be injured."
He added: "I have not seen anything like this at Swannie Ponds before.
"There is a need for people to be sensible about this. Hopefully the cold snap will be over soon and we can get back to normal or people might be injured."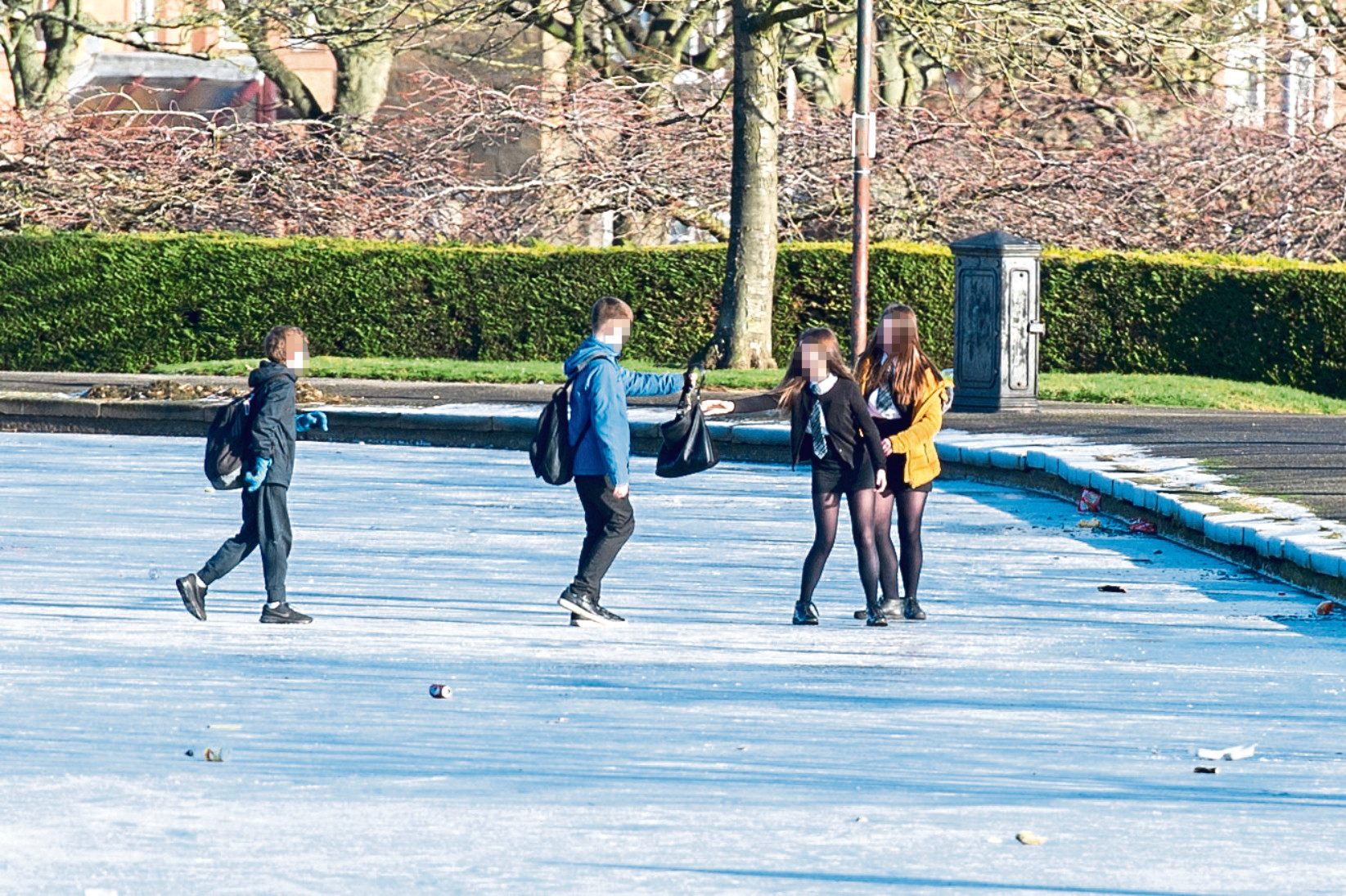 The video, which was posted on Facebook, shows a group of young boys with ice hockey sticks and skates sliding across the ice and passing a puck to each other.
A police spokeswoman said: "With the icy weather this season, Police Scotland warns of the dangers of frozen ponds, lochs and watercourses and reminds the public to avoid venturing out on to them.
"Stretches of frozen water are unsafe and we would urge people, especially children and dog owners, to take great care and resist the temptation to use them as areas of play.
"If you see anyone in difficulty on the ice, please contact 999."
One witness, who was passing the ponds, said: "I was out on my lunch just after 1pm when the kids were walking around the ponds.
"I saw kids throwing tins of juice on to the ice that nearly hit the swans. They were also pushing each other on to the ice.
"It could have been really dangerous if one of the kids had fallen through the ice."
The cold snap is expected to last after the Met Office issued a yellow weather warning until 2pm on Monday for snow across parts of Tayside.
David Walker, leisure safety manager for the Royal Society for the Prevention of Accidents, said: "We want you to enjoy the winter period and the snow that has come with it, but everyone should be cautious around frozen ponds and lakes.
"It is often difficult to tell if ice is strong enough to bear weight, and just as difficult to tell how deep it is."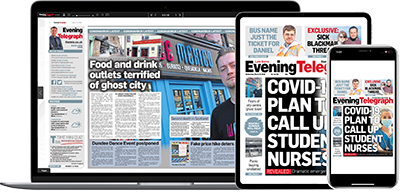 Help support quality local journalism … become a digital subscriber to the Evening Telegraph
For as little as £5.99 a month you can access all of our content, including Premium articles.
Subscribe