A Kirkton "contortionist" has become a viral sensation after he helped a woman who was locked out of her vehicle.
A clip uploaded to social media has racked up 27,000 views in just three days.
The vehicle's owner, Caroline Conway, said she was still in shock that a young man had squeezed through a tiny gap in the window to open the Volkswagen Transporter from the inside.
Caroline, a boxer breeder, had been training two of her dogs at Camperdown last week when she got locked out of the van.
During the 36-second clip the teenager can be seen on top of the bonnet before sliding his left leg between the window frame and the glass.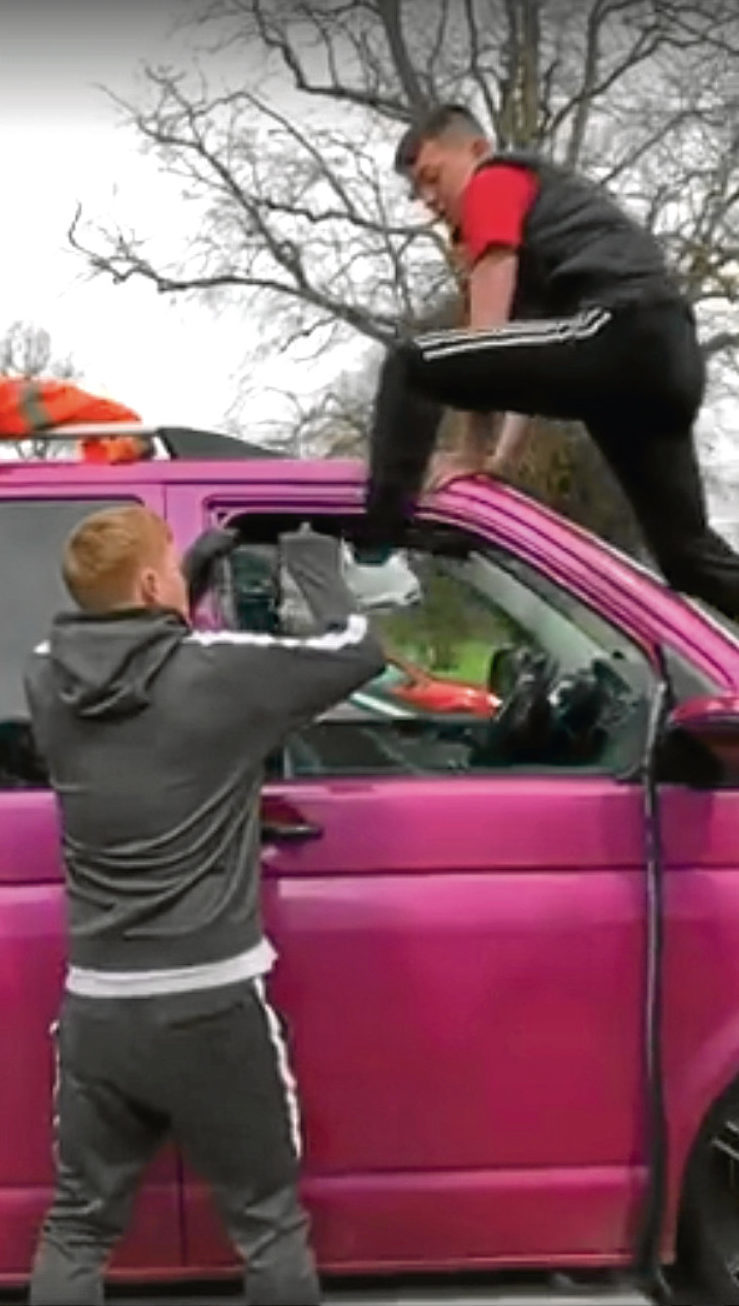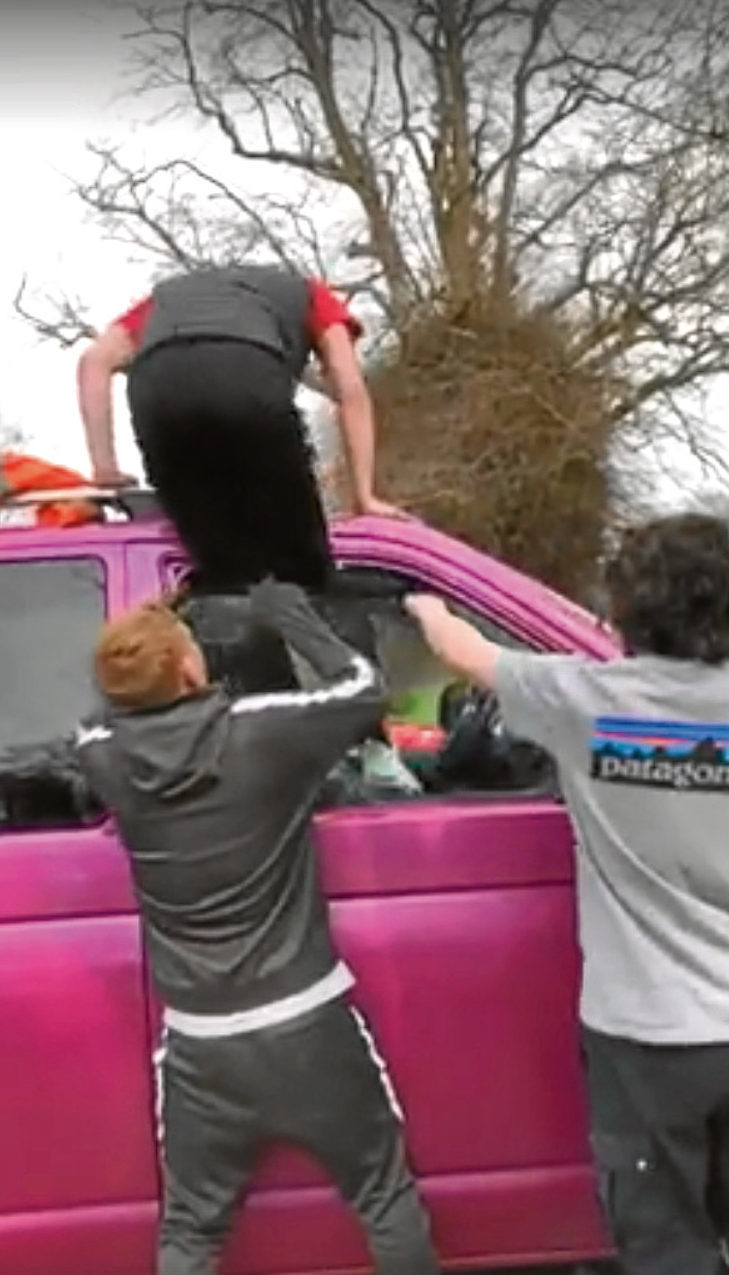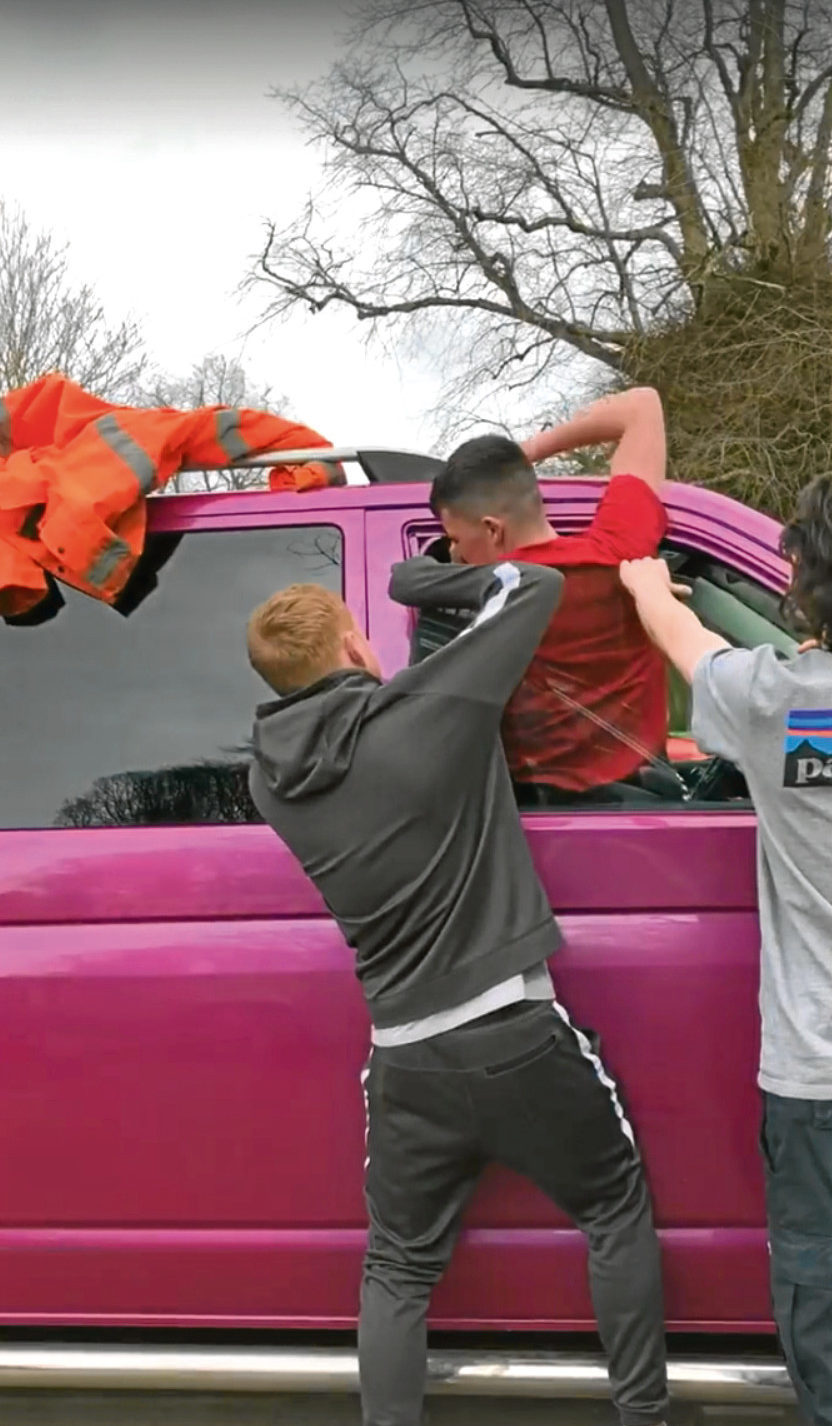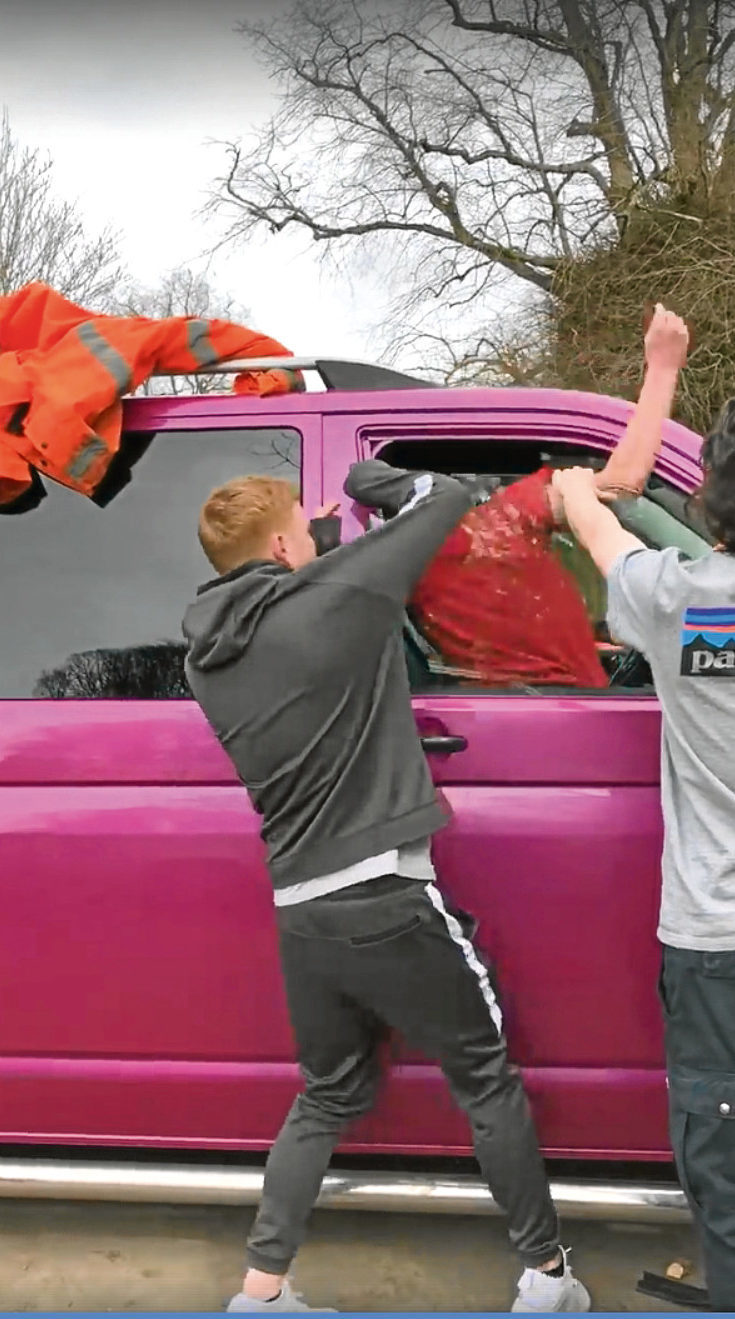 Another youngster can be heard shouting "he's in" as they begin to help him by pulling the window back.
Caroline, who is watching in disbelief, says "no way" as the teen gets his right leg into the vehicle.
More bystanders can be heard cheering on the trio who say they are from Kirkton.
The young man then begins to have difficulties as he tries to get his backside through the driver's side window.
One of the group advises him to "put yer jacket off" as they assist him by removing it, and he finally gets into the vehicle.
Caroline said the group had saved her from smashing the window to get into the vehicle.
She said: "I'd been locked out and only realised when I'd returned with the dogs.
"I had put out an SOS and a friend of mine had come to rescue me with his lock kit to no avail.
"As the dogs were tied up and I had puppies at home I thought the only option was to smash the window. The lads had come past and heard what had happened.
"They said someone could get in the window but my fear was that they would get stuck or that the glass would shatter and they would hurt themselves.
"I don't have a clue how the guy managed – he should be a contortionist.
"They were a lovely bunch of lads and it's great in this day and age that total strangers can come to your aid.
"They were a credit to their families."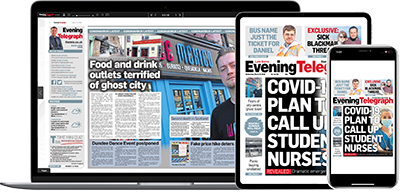 Help support quality local journalism … become a digital subscriber to the Evening Telegraph
Subscribe