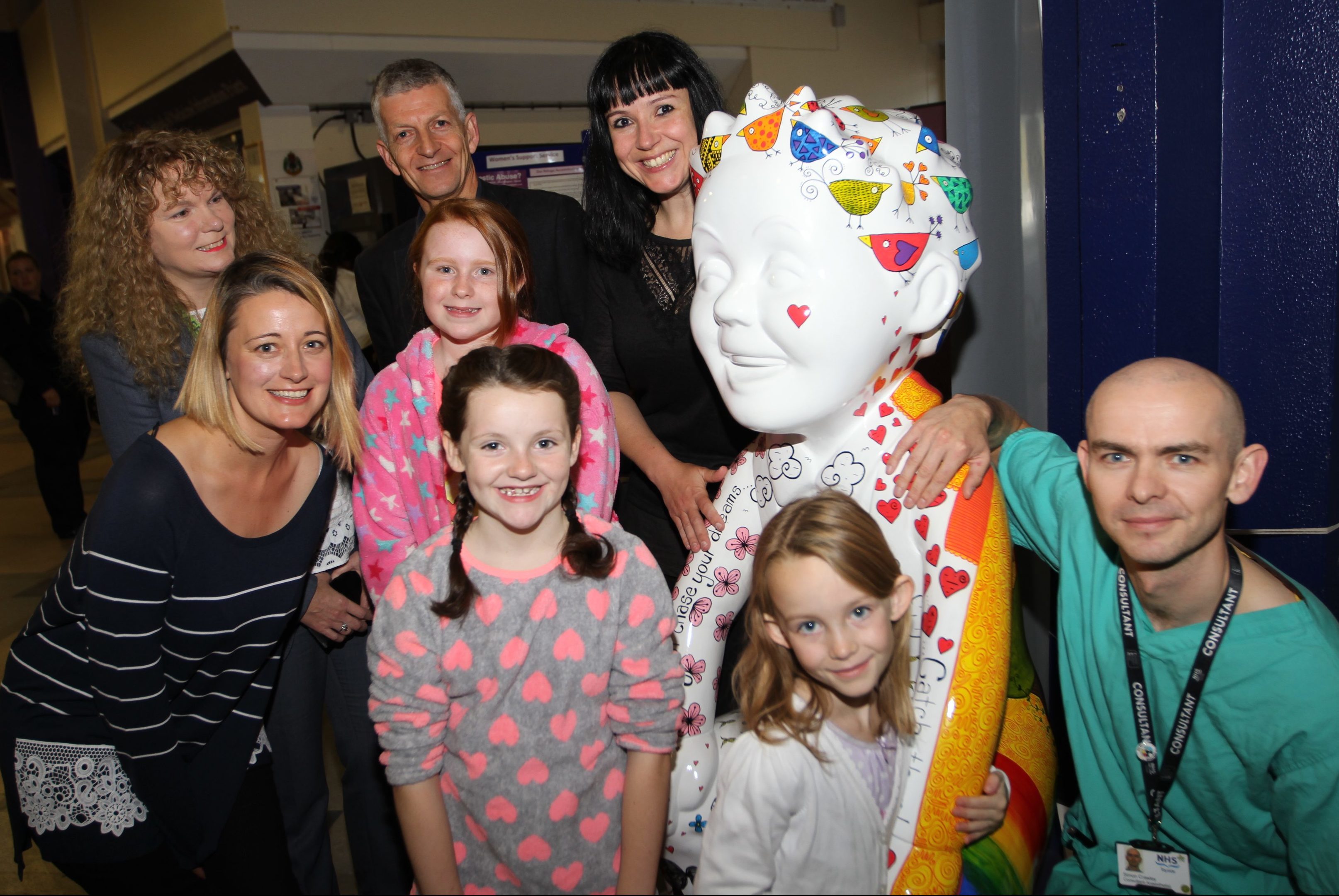 Another of the incredibly popular Oor Wullie statues from the Bucket Trail has moved to his new home.
The cheeky wee scamp was today wheeled in on a skateboard and unveiled at Ninewells Hospital.
Oor Dreamcatcher will sit in the main concourse of the hospital temporarily to allow most visitors and patients to see him. A permanent home is yet to be decided upon but he's likely to remain in his current position for a few weeks.
The Wullie was won at auction after a successful fundraising drive by Dr Simon Crawley. The sculpture, designed by local artist Suzanne Scott, was bought for £12,000.
Dr Crawley, a consultant at the hospital, said: "The response from NHS Tayside staff and members of the public to the fundraising campaign was absolutely overwhelming.
"I was delighted that, with the additional generous donation from Gordon Deuchers of GA Engineering, I was able to win Dreamcatcher at the Oor Wullie Bucket Trail auction ensuring that it would this Oor Wullie that would be making his home at Ninewells."
Professor John Connell echoed Dr Crawley's sentiments. He added: "The Oor Wullie Bucket Trail fundraising event proved to be an amazingly successful event this summer and I am delighted that Oor Dreamcatcher Wullie is now making his permanent home here amongst us at Ninewells.
"The campaign to secure our 'ane' Oor Wullie for the Tayside Children's Hospital captured the hearts and minds of not only our staff who supported this fundraising campaign but also encouraged members of the public to dig deep and donate.
"It is fitting that Dreamcatcher, which was created with the help of children and symbolises the some of their dreams will help bring a smile to the faces of children and their families who attend the Children's Hospital in the future."
Artist Suzanne Scott added: "I couldn't think of anywhere better for him to be than at Ninewells Hospital.
"Oor Dreamcatcher was created to inspire those around him to not just chase their dreams but to catch them too. Sixteen children helped me and Oor Wullie catch our dreams over the summer and I hope that the combination of their dreams and mine will put smiles on the faces of those needing a little cheering up or create a nice distraction from being in hospital."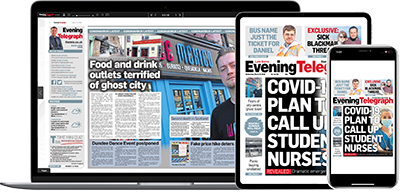 Help support quality local journalism … become a digital subscriber to the Evening Telegraph
Subscribe