Dundee's new council leader has admitted he faces tough challenges in tackling some of the city's inequalities as he takes over the reins.
John Alexander is set to head up a new administration formed of 14 SNP members and Independent councillor Ian Borthwick.
The deal will be made official when the council meets on May 22, and will see Mr Borthwick, 78, become Lord Provost. Mr Alexander takes over from retired SNP counterpart Ken Guild.
Speaking to the Tele today, he said that while it was too early to discuss potential new policies, tackling poverty was a key priority of his — along with better housing and addressing a gap in education.
Mr Alexander, 28, said the previous administration had set a "high bar" but admitted: "There are particular challenges that we face around poverty and deprivation.
"But it's about how we invest, how we develop the city and realise our ambition — not only what's in our manifesto, but capitalise on the inroads we've got.
"The council can't do everything. We need to make sure we are utilising all the relationships we have to get the best results for the people, and make sure that we have a city that is fit for the 21st Century."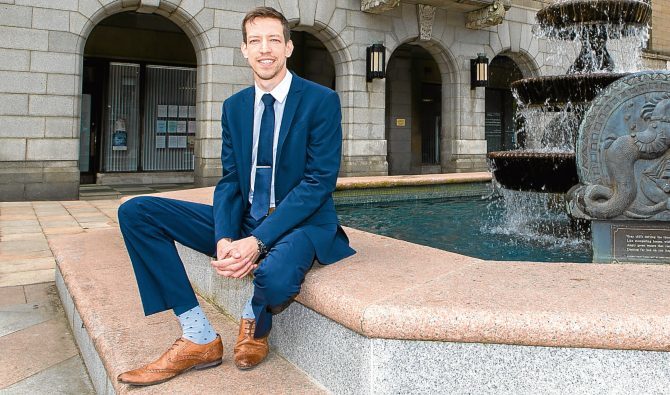 Mr Alexander previously tackled housing as convener of neighbourhood services, and cited ongoing developments in Alexander Street and Derby Street — along with a pledge to build 650 affordable homes — as examples of how shortages will be addressed.
He also said he felt the council already had a good record on improving education, despite national standards in reading and writing slipping, and high-profile cases of classroom violence in Dundee.
He said: "Any violence or disruption in our schools has to be treated seriously, and our teachers and educational staff take them very seriously.
"In terms of the quality of our education, we have done a hell of a lot over the last couple of years. I think across the political divide that would be agreed.
"We want to make sure that we develop strategies and invest in our schools, and in the areas that will increase attainment and increase the chances for our young people.
"Going forward we want to maximise potential of how our young people achieve results and go on to employment."
Mr Alexander cited the £1 billion Waterfront regeneration as a way of developing that employment, along with lucrative oil decommissioning work.
He said: "As part of our budget we set out money for Dundee decommissioning — a strategy which allows the council to work in partnership both with Forth Ports and other industries.
"It's not just about that bringing decommissioning to the port, it's about all the sub-contract work that goes with that.
"We're putting our money where our mouth is. We are speaking to and lobbying the right people and trying to work with central government to make sure we are in prime position."
Friday's announcement of the new coalition led to calls from opposition parties for greater cross-party working.
And Mr Alexander said he was committed to doing that.
He added: "I want to develop a more informal arrangement where all elected members meet more regularly to touch base and to make sure we're developing the city and policies in the way that reflects all of us."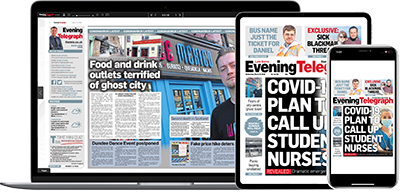 Help support quality local journalism … become a digital subscriber to the Evening Telegraph
Subscribe