Creepy video footage seems to show a mysterious black spectre floating through the walls of a maximum-security prison.
CCTV captures the spooky apparition drift up from the ground and into the jail where convicts have been hanged in the past.
Stunned staff at Campo Grande prison in Brazil mistakenly thought a prisoner was trying to escape so raised the security alarm.
The eerie footage was shared on social media this week and spooked viewers are sure the spectre is a ghost.
"This is very much the soul of a prisoner, or its ghost," wrote one person on Facebook.
Another posted: "Uhhhhhhhh it's a ghost."
Others dismissed the black figure as a "garbage bag".
State Penitentiary Administration Agency denied the video captured a ghost.
It instead claimed the black figure was the shadow of someone moving in the slammer.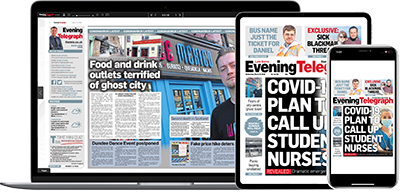 Help support quality local journalism … become a digital subscriber to the Evening Telegraph
For as little as £5.99 a month you can access all of our content, including Premium articles.
Subscribe