A man has spoken of his fear after seeing his parents flight land during Storm Ophelia.
Sean Hassett tweeted a video of a flight landing at Dublin Airport this afternoon, as gusts of almost 100mph batter Ireland.
The storm has so far caused the death of two people and Sean was fearful for his parents' safety as their flight touched down.
He tweeted: "My parents flight landing @DublinAirport, well done to the pilot of EI491, my heart was in my mouth! #ophelia."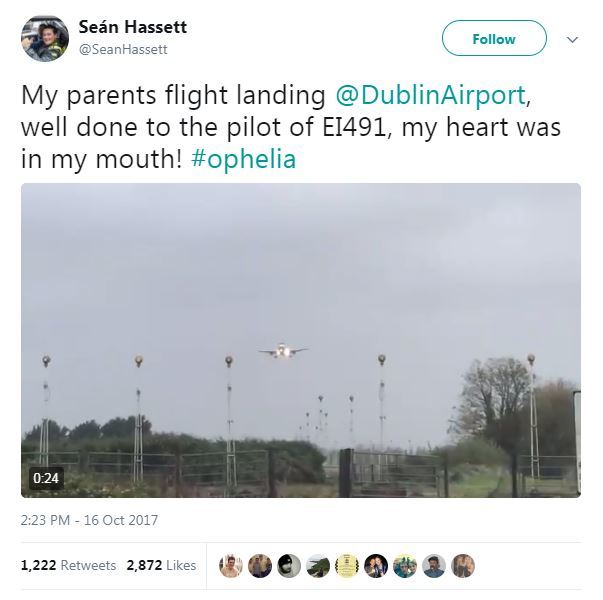 The tweet has more than 2,900 likes, with many praising the actions of the pilot.
Tori tweeted: "Somebody buy the pilot a pint."
The Barber Shop wrote: "That's when u should give the pilot a round of applause."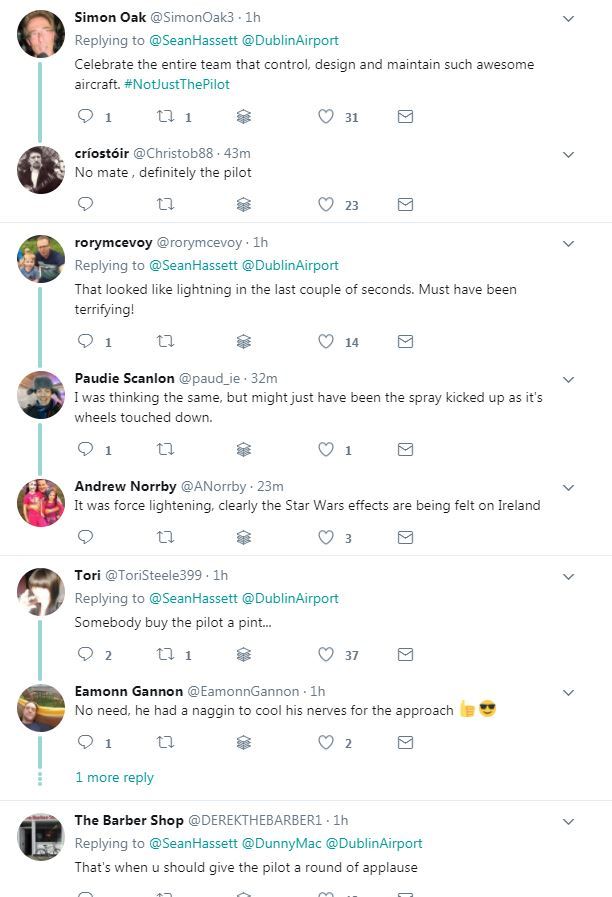 VIDEO: Roof blown off school and football stadium collapses in Storm Ophelia
The latest fatality of Storm Ophelia is a man, aged in his 30s, who was killed in a chainsaw accident in Cahir, Co Tipperary when he was trying to clear a tree downed by the violent winds.
DO NOT APPROACH If you come across fallen trees there may be fallen wires that could be live & dangerous. STAY CLEAR phone 1850 372 999. pic.twitter.com/SyXx8Uyy4H

— ESB Networks (@ESBNetworks) October 16, 2017
Earlier, a woman died when a tree fell on to her car in severe winds.
The Garda said the driver was in her mid 50s and was travelling outside Aglish village in Co Waterford when she was killed.
Images from our Roches Point weather webcam.
Trees are coming down.
Roches Point has a mean wind speed of 111km/h
Gusts of 156km/h#Ophelia pic.twitter.com/NEsTvuob6M

— Met Éireann (@MetEireann) October 16, 2017
A female passenger, in her 70s, was also injured and taken to Waterford Regional Hospital for treatment, gardai said. Her injuries are not believed to be life-threatening.
Gardai have urged all road users to remain indoors and not to travel unless absolutely necessary.
Gardai remind the public to avoid unnecessary journeys. Gusty winds can move us all in mysterious ways. Stay indoors & be safe.#Opheila pic.twitter.com/I6Z37WQPnB

— An Garda Síochána (@GardaTraffic) October 16, 2017
Gusts of over 96mph (156kph) have already battered the south west coast of Ireland. In Cork, the roof of Cork City's football stadium was blown off.
Around 360,000 homes and businesses are now without power and trees and power lines have been blown over as the storm makes its way through the Republic of Ireland up into Northern Ireland.
ESB are emphasising the serious DANGER from fallen electricity cables. Please stay clear and do not touch but report to ESB.

— OEP (@emergencyIE) October 16, 2017
ESB, the Republic of Ireland's electricity network, warned that more outages are expected and that repairs will take several days.
Ireland's National Emergency Coordination Group (NECG) on Severe Weather warned that the storm is "unprecedented with serious life- threatening conditions".
An Taoiseach and Ministers being briefed by the National Emergency Coordination Group on Storm Ophelia and its impacts this morning. pic.twitter.com/tsArLs9tb7

— OEP (@emergencyIE) October 16, 2017
The group added that all unnecessary travel should be avoided.
"Do not be outside during the passing of the storm. The fatality in Waterford emphasises the dangers posed during this period," NECG added.
Public safety is our key concern today. Advice is to stay at home, no unnecessary travel or other outdoor activities. Further updates later.

— Leo Varadkar (@campaignforleo) October 16, 2017
Taoiseach Leo Varadkar urged the public to stay safe, saying: "The advice is: stay indoors until the storm passes.
"Whether that is at work, in their home or some other home, stay indoors. Check on neighbours and relatives.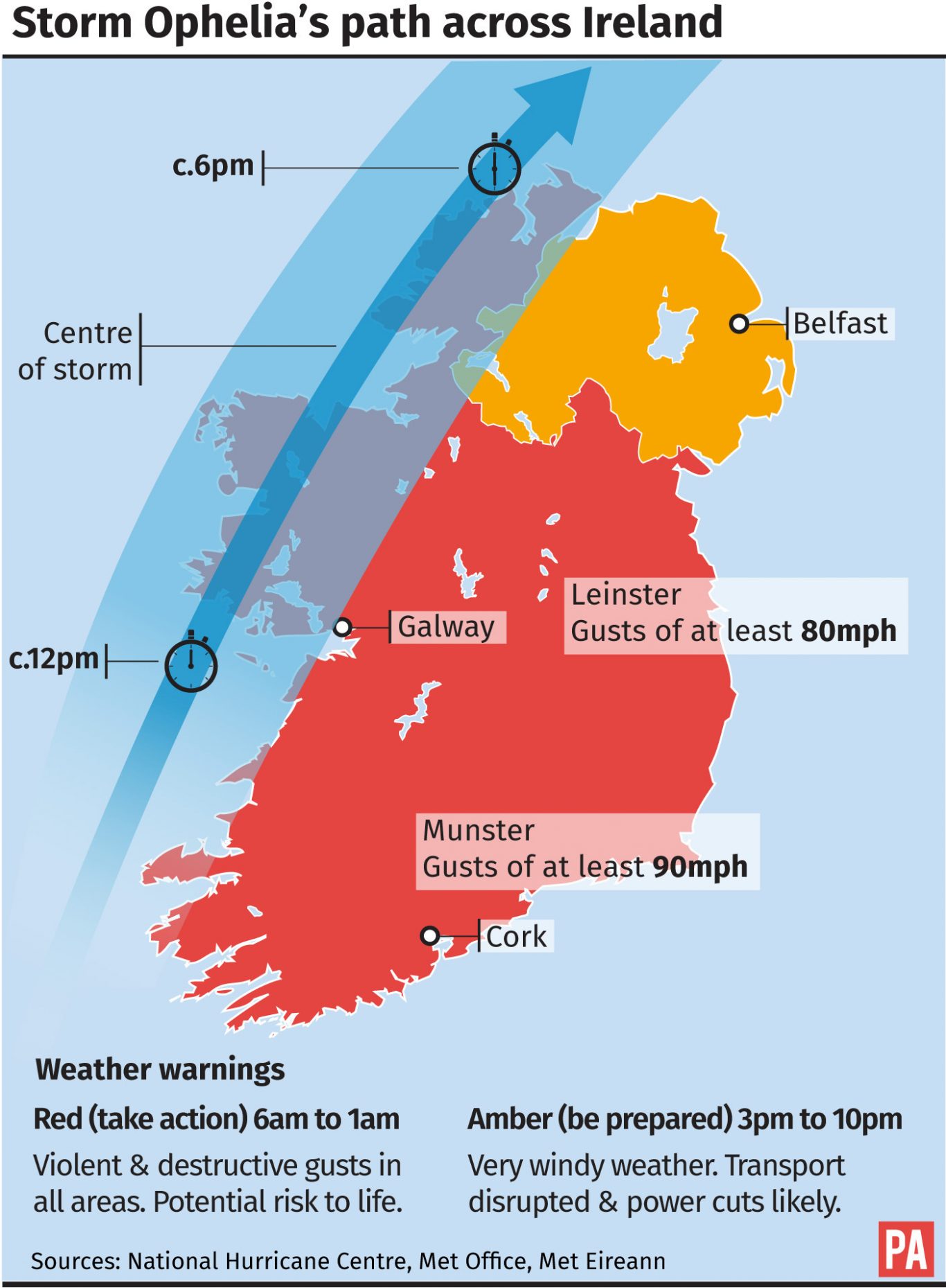 (PA Graphics)
"Bear in mind it is coming your way and it is a national red alert.
"It is a very dangerous storm. The last time there was a storm this severe 11 lives were lost."
In the Irish Republic, schools, nurseries and colleges have been closed, court sittings postponed, numerous hospital outpatient appointments cancelled and the Defence Forces put on standby.
Businesses have been urged to consider whether opening would pose a risk to employees.
Schools were also advised to close in Northern Ireland while many college classes were also scrapped. The Lord Chief Justice advised the judiciary to cease all court hearings at 12.30pm.
All government buildings providing non-essential services were closed at 1pm and all non-essential civil service staff were sent home.
Take extreme care.
A swathe of severe southwest winds already over parts of Clare, will propagate northwards through Connacht and… 1/2 pic.twitter.com/zDbVF9aqBS

— Met Éireann (@MetEireann) October 16, 2017
Belfast International Airport said the storm is having an impact, with both Ryanair and Easy Jet cancelling flights. The airport is expecting more cancellations.
Anyone due to travel has been advised to contact their airline.
The Head of the Northern Ireland Civil Service, David Sterling, admitted that safety advice and information could have been provided more quickly to the public in the region.
Northern Ireland Electricity has reported "widespread damage" to the network. Currently, 1,300 customers are without power in the region.
Here are some pictures from affected areas: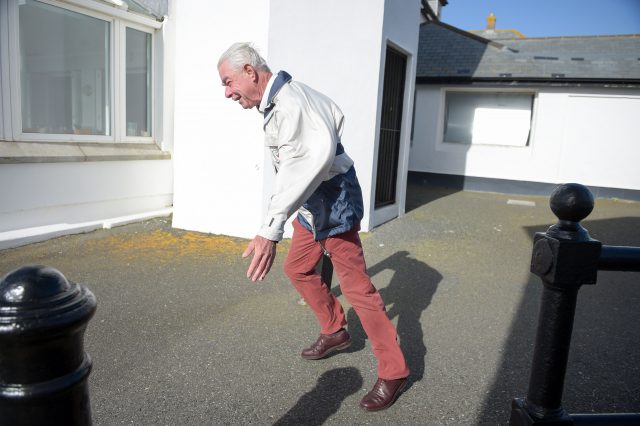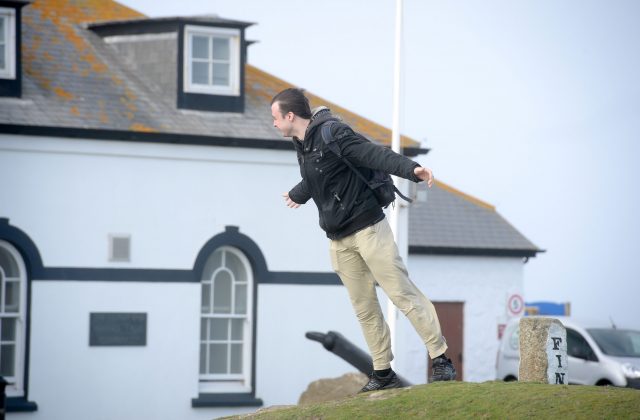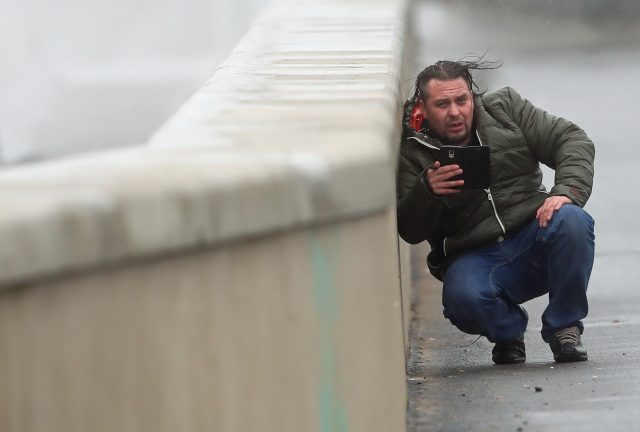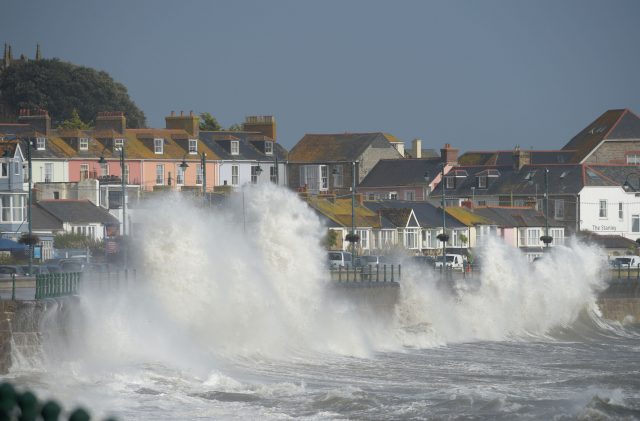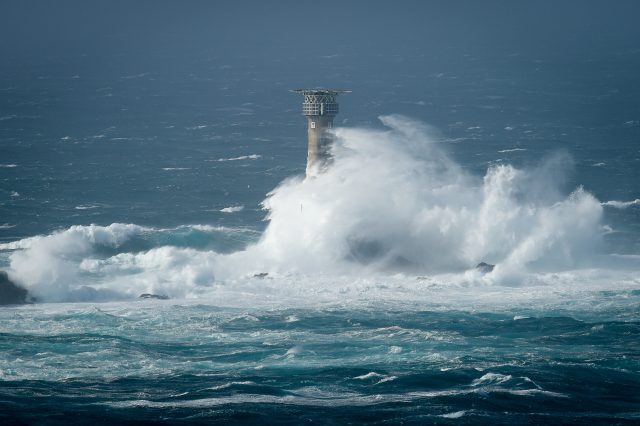 VIDEO: Roof blown off school and football stadium collapses in Storm Ophelia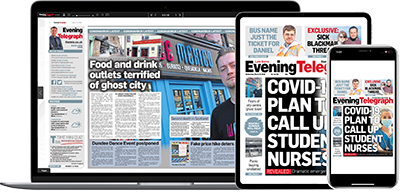 Help support quality local journalism … become a digital subscriber to the Evening Telegraph
For as little as £5.99 a month you can access all of our content, including Premium articles.
Subscribe