A woman who was strangled and left for dead in a Dundee park revealed today how telling her terrifying story saved her life.
Leigh-Ann Williamson was just 13 years old when she was attacked in Camperdown Park in the summer of 1991.
The thug — who was never brought to justice — left her in a ditch and, believing she was dead, covered her with leaves and twigs in a bid to hide her body.
Three years ago, she spoke of the incident — anonymously — breaking 23 years of silence. Revealing that the man grabbed her around the throat from behind, Leigh-Ann said: "I kicked and struggled and shouted, but he squeezed harder and harder."
Now, exclusively to the Tele, she has decided to reveal her identify and speak openly about the horrific incident, and her subsequent transformation, for the first time.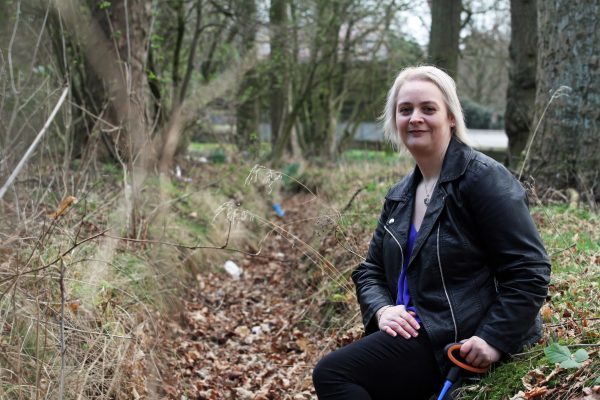 The 38-year-old revealed the interview was the start of a "life-saving" journey.
Leigh-Ann explained she made the decision to come forward for several reasons, including to lay old ghosts to rest and inspire others.
But most of all, she says, it is to prove it's possible to survive just about anything.
Since the interview, she has even lost 10st and added: "Telling my story was the start of my life improving and being turned around completely.
"Such a weight was lifted from my shoulders when I told my story for the first time.
"There was such positive feedback to the story, even though people didn't know who I was at that time."
Her remarkable weight loss was also, she said, a result of seeing a photo of herself in the Tele three years ago where she couldn't be identified.
She added: "I fought hard after the story went out, proving to surgeons I was fit enough emotionally and mentally to have life-saving and life-changing surgery.
"They agreed with everything I did by telling my story and, in June 2015, I underwent gastric bypass surgery and I haven't looked back.
"I'm coming up for two years post op this June, going from a prediction of having two years to live if I stayed as I was, to now having a second chance of a life and a bright future.
"It hasn't been easy but every tough trial I've been through just made me stronger and more determined."
She said that during her twenties she suffered terribly as a result of what had happened, including feeling suicidal.
She added: "I have now moved onwards and telling my story back in 2014 was a key part of that. By allowing myself to be named, I hope I can go even further. I'm doing this for me — but I'm also doing it for other people who may be going through extremely difficult experiences.
"I managed to turn my anger into determination. Every time I'm down, I pick myself up and move forward from that position. I pick my self up a step at a time and I want others to feel they can do that too."
Leigh-Ann said she now also felt strong and confident enough to reach out to support others, adding: "I support other weight loss surgery patients before and after their operations.
"I want to give back because of what others did for me when I felt like giving up. If you can't climb a mountain, find another way. There's always new paths to be found to get to where you want to be.
"What doesn't kill you makes you stronger as they say."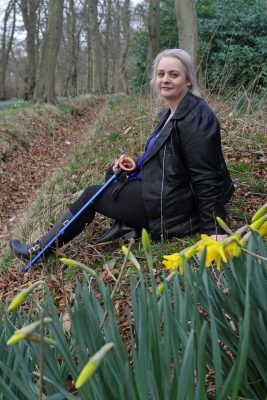 Leigh-Ann's night of horror
It was around 6pm on August 28 1991 that Leigh-Ann's ordeal began.
She had been walking in Camperdown Park heading to the local stables when her attacker struck.
Following her appalling ordeal, Leigh-Ann was taken to hospital and police launched a full-scale manhunt.
Detectives made an urgent public appeal to the public and said they weren't aware of any motive for the attack.
They also took the unusual step of issuing a description of Leigh-Ann and her movements.
With no information coming forward, a week later police staged a reconstruction of the moments before the attack as part of a renewed appeal for help.
A schoolfriend of Leigh-Ann's took on her role in a reconstruction of the incident.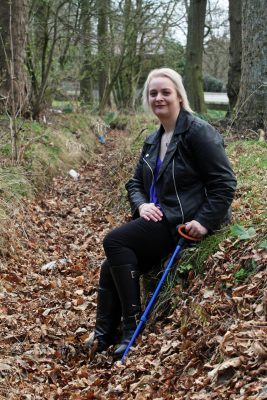 Wearing the same clothes, she retraced her steps from the bus stop in Rosemount Road to the east gate entrance to Camperdown Park.
A few weeks later Leigh-Ann was asked to pick her attacker out in an identity parade.
She is convinced to this day that he was there but she was too scared to point him out.
She later told her mum, who told the police, and the man was questioned.
A man was later taken into custody but he never appeared in court as was expected.
Reports at the time said he was in hospital. No one was ever prosecuted in connection with the attack.
Leigh-Ann said it was hard at the time that no one was ever charged.
"I don't expect that's going to happen now. I don't even know if he's dead or alive.
"I can't worry about that any more."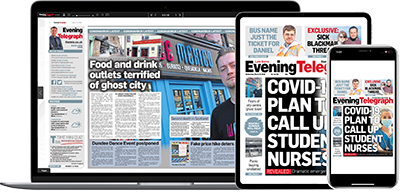 Help support quality local journalism … become a digital subscriber to the Evening Telegraph
Subscribe