More than 2.6 million people have viewed a Dundee man's remarkable footage of a 'backwards waterfall'.
Chris Martin, 39, who was raised in the city and now lives in Carnoustie, took the video of a waterfall being dramatically pushed up and back into rocks during Storm Callum on Friday.
Chris captured the footage on Talisker Beach while in the Isle of Skye with wife Samantha to celebrate their 15th wedding anniversary.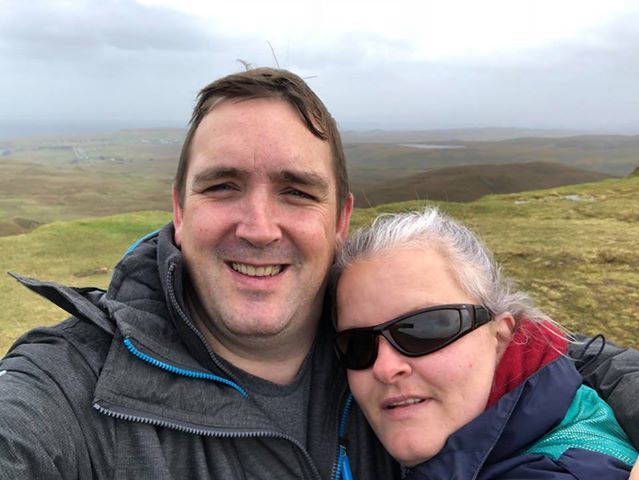 The self-employed phone and laptop engineer, who runs Martin's Iphones, told the Tele: "I heard that Talisker Beach had a black colour so we went there but I can't even remember viewing the colour of the sand because of the waterfall we saw.
"The wind was blowing it up the cliff so I decided to take a video."
Chris posted the video on Facebook page Scotland from the Roadside, where it has generated 3,500 views, 4,260 shares and 179 comments.
ElaineMarie McLaren posted on the page: "It's amazing. I absolutely love it. I've shared and so do my friends. It signifies so much of our current climate. Fabulous footage.
"Well done you on enduring such harsh conditions to capture this. Once in a lifetime shot . Thank you for sharing."
The video soon went viral, with social media shares from BBC Scotland, BBC News, The Independent and the Love Scotland Facebook page ensuring it was seen more than 2.6m times, with 77,5000 likes and 38,000 shares.
Chris added: "I had no idea it was going to be so mental. I am 39 but I sat up all night watching my phone with excitement as people liked the video.
"Every time someone liked it my phone pinged and it was going absolutely nuts."
Chris, who captured the footage with an iPhone 8, also received messages from people confusing him with a pop star of the same name.
"I was inundated with with stupid messages from people thinking I was the lead singer of Coldplay," he said.
"It was mad to be constantly hounded by so many folk."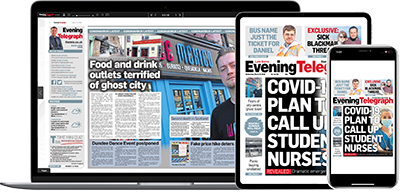 Help support quality local journalism … become a digital subscriber to the Evening Telegraph
For as little as £5.99 a month you can access all of our content, including Premium articles.
Subscribe