The family of a young football superfan have been told 'no more treatment options' are available for him in his ongoing battle against cancer.
Leeds United supporter Toby Nye was diagnosed with neuroblastoma last year, sparking a £200,000 fundraising drive to pay for specialist treatment that is not available on the NHS.
The five-year-old had been in remission until doctors discovered and diagnosed him with a brain tumour last month.
Now Toby's mother Stacey says doctors have told them 'there's nothing else they can do' .
Writing on social media, she said: "Toby was doing amazing however over the past few days he has been waking up with excruciating headache.
"A scan has shown us that Toby's tumour has progressed. We were told something that we never wanted to hear. Toby's consultant told us that there are no more treatment options for Toby & there is nothing else they can do."
Toby is now at home and the family are "hoping to make as many happy memories with him as possible".
She added: "We are going to try and make as many happy memories with him as possible, he has given us a list of things he would like to do. I'm not ready to give up on him yet & I'm still going to fight for my baby boy."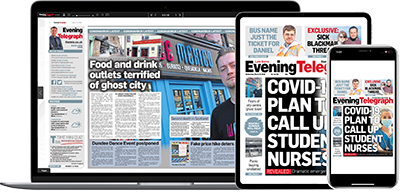 Help support quality local journalism … become a digital subscriber to the Evening Telegraph
For as little as £5.99 a month you can access all of our content, including Premium articles.
Subscribe