A Dundee girl's Kiki dance to a Bruno Mars song has been seen by more than 234,000 people after the singing superstar gave his seal of approval.
The 39-second clip shows Frankie Finlay, 11, miming and dancing to Mars' song Chunky while walking alongside her mum Shona driving slowly in a quiet road in the grounds of Ninewells Hospital, close to the family home.
The Kiki dance trend is taking social media by storm. It characteristically features an individual dancing alongside a moving car to Canadian rapper Drake's hit single, In My Feelings.
Frankie's take on the craze has gone viral after it was yesterday retweeted by Hawaii-born Mars with the words "Ayyyyee!! Go head Frankie!!"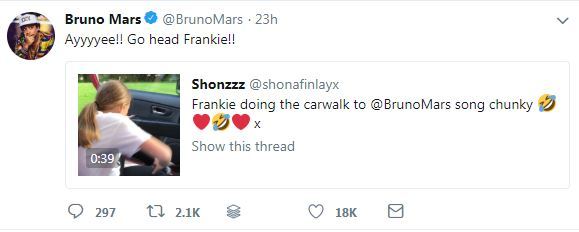 The video, uploaded by Shona on Friday, had previously generated 17,000 views. Twenty-four hours after Mars' endorsement to his 41.9 million followers, it has more than 234,000.
Shona said: "We have seen the videos on Facebook with the Kiki and Frankie thought she would have a go.
"As soon as Bruno Mars retweeted it has gone crazy. I have got people from all over the world following me. I am getting messages from several fake Bruno Mars fan clubs – but we want to meet the man himself!
"It's absolutely mental. I keep going on Twitter and saying 'Oh my God!'"
Frankie, who dances for RC Dance Company in Dundee, has just started at St Johns High School.
"She does lots of dancing and if she is competing she is dead happy."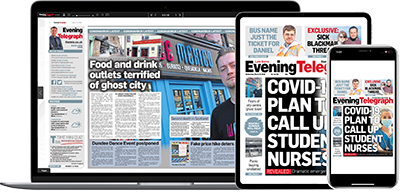 Help support quality local journalism … become a digital subscriber to the Evening Telegraph
For as little as £5.99 a month you can access all of our content, including Premium articles.
Subscribe