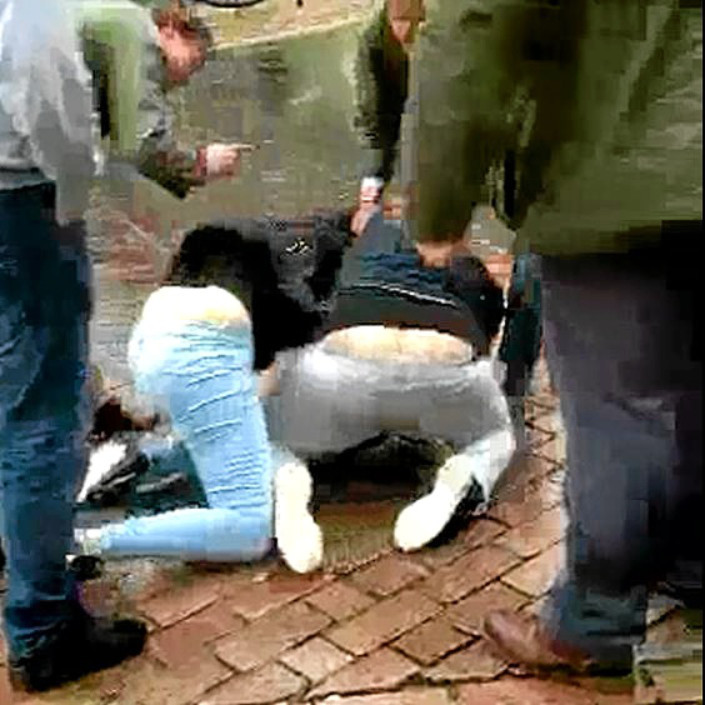 Shoppers looked on in shock after two women began brawling in a city centre street.
The fight broke out on Thursday afternoon outside the Overgate, near Boots, and the two were seen trading punches, grabbing each other's hair and tussling on the ground.
At one point, a young girl appeared to try to pull one of the women away.
While the women were on the floor, a male even tried to throw a couple of punches at them before being grabbed and led away by another onlooker.
Police confirmed they attended the incident and, after learning of the full circumstances, two women were issued with formal warnings for their conduct.
In a video of the scrap sent to the Tele, the women — one wearing jeans and the other wearing sweat pants — are seen struggling with each other next to the seated area outside the Overgate.
About 10 seconds into the footage, a man appears to goad them on, shouting "hit her — punch her in the face".
Shortly afterwards, the pair fall to the floor and a lot of screaming can be heard before a man wearing jeans unsuccessfully attempts to punch the women twice. A child can be heard crying in the background as onlookers try to break up the fight.
One eyewitness said: "They were arguing for about 15 minutes and then they just suddenly started fighting.
"The two women were in their late twenties or early thirties and they both had children with them.
"They just started fighting right in front of us.
"It was unbelievable. There were men getting involved and starting to fight with each other and kids hitting other kids. One of the men pushed a kid away.
"There were loads of people there. It was 4.30pm in the afternoon.
"I couldn't believe what I was seeing. It was totally disgraceful.
"I was raging because there were kids there.
"You wouldn't expect to see that going around the town at 4.30pm."
A Police Scotland spokeswoman confirmed that officers were informed of the incident yesterday afternoon.
She said: "Police did attend and two females were issued with formal police recorded warnings."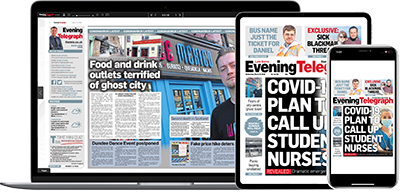 Help support quality local journalism … become a digital subscriber to the Evening Telegraph
For as little as £5.99 a month you can access all of our content, including Premium articles.
Subscribe