Video: Firefighters remain at Baldovie this morning after huge blaze engulfs Dundee with smoke
Firefighters are still at the Baldovie Industrial Estate, more than 12 hours after an astonishing blaze tore through a building at the site.
The fire service were battling the blaze on Forties Road, believed to be at a unit formerly owned by the Wood Group, with paramedics and police are also at the scene. The incident began around 8.15pm last night.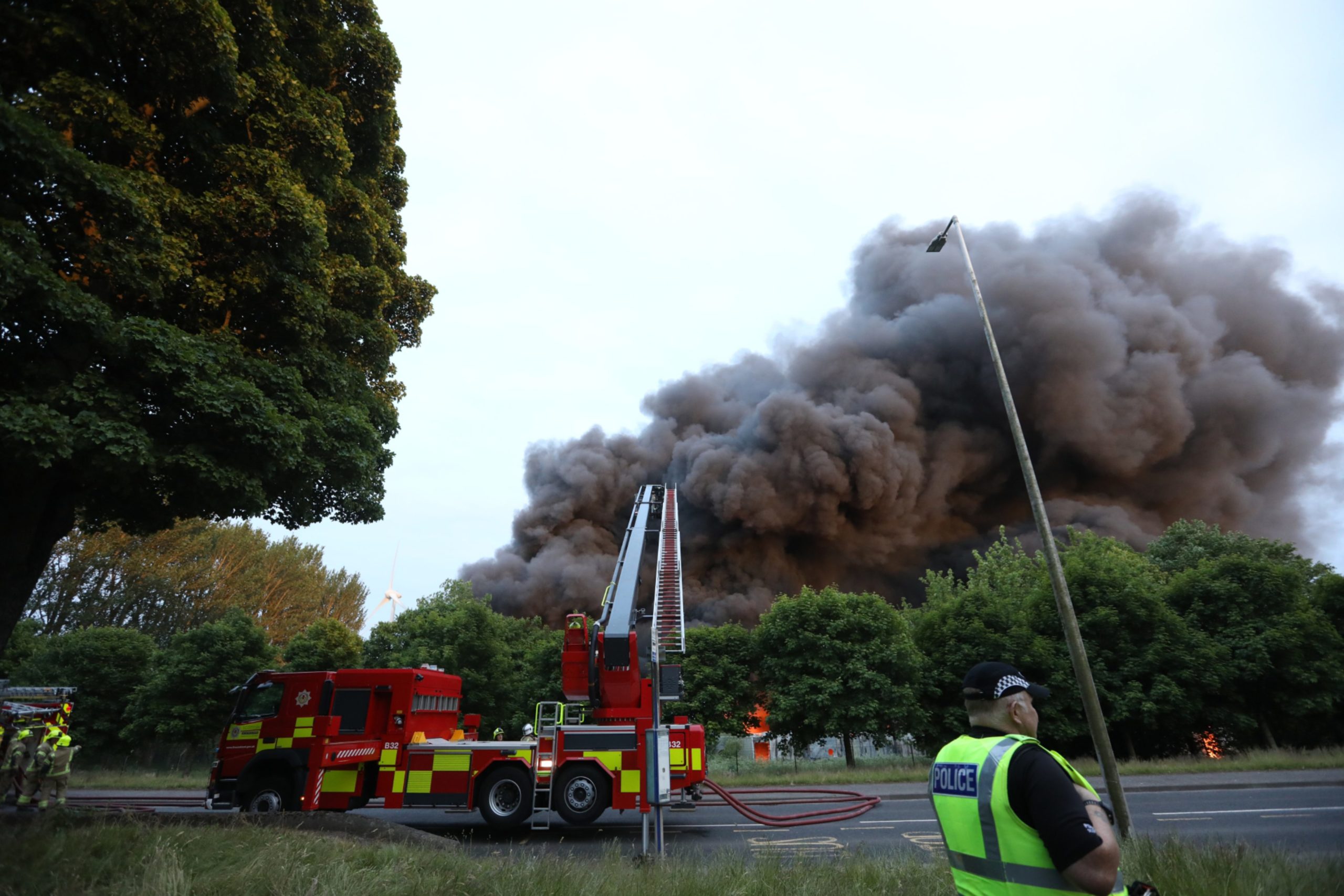 Huge plumes of black smoke could seen bellowing across Dundee for miles around.
One bystander said: "It was absolutely crazy. There were huge crowds of people rushing to see what was going on – it was almost like as if there was a football game or something there were so many people milling about.
"The police had closed local roads and traffic was backing up pretty badly.
"Drumgeith Road was particularly busy and the police had put a cordon up.
"All traffic was being turned around but people were flocking toward the smoke – both on foot and on bikes.
"I've never seen so much smoke – whatever it was it was incredibly dramatic."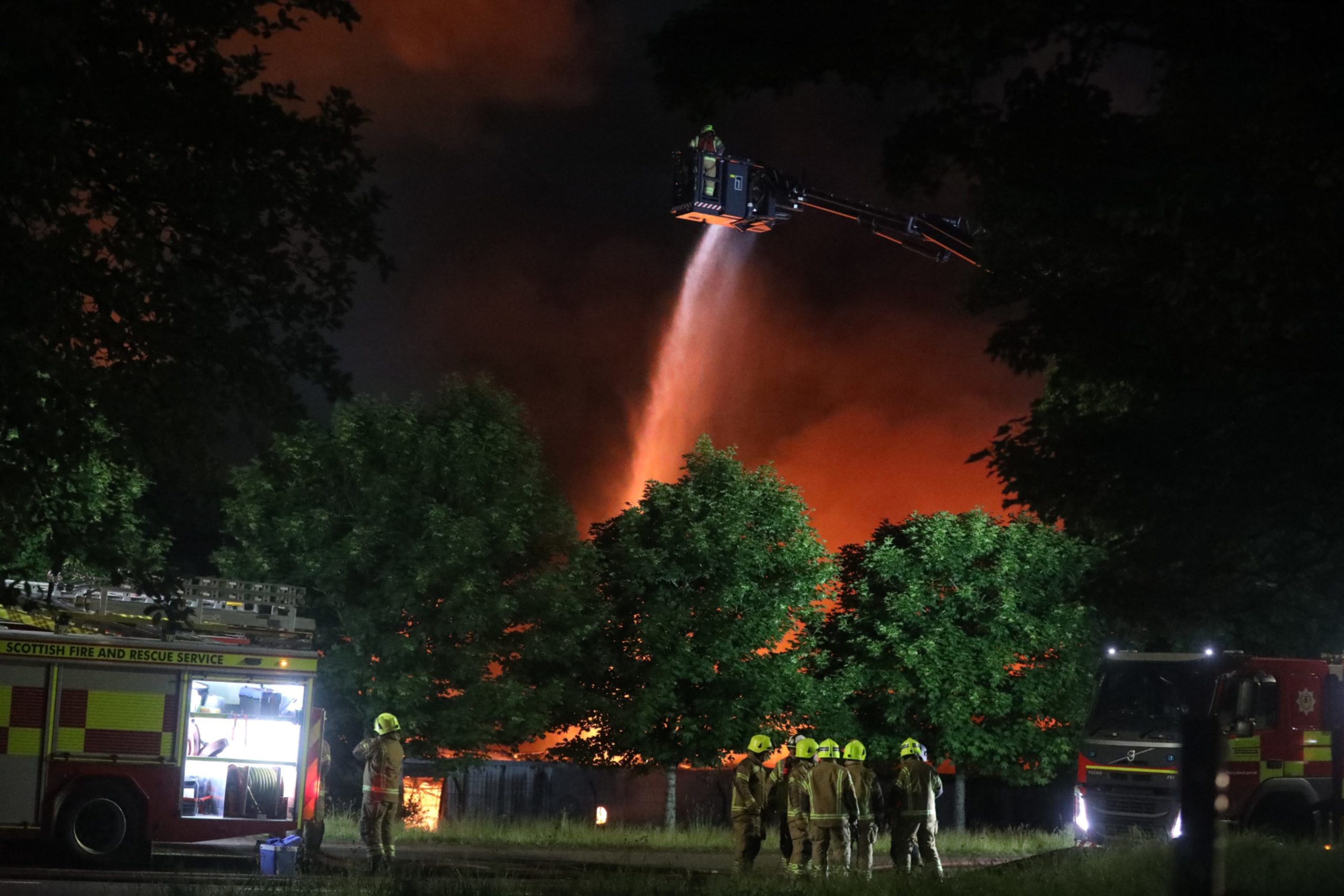 Another eyewitness said: "There's loads of smoke in the air, it's pretty mental.
"Some people have said it's some scraps that are on fire, but you can't really tell from where we are."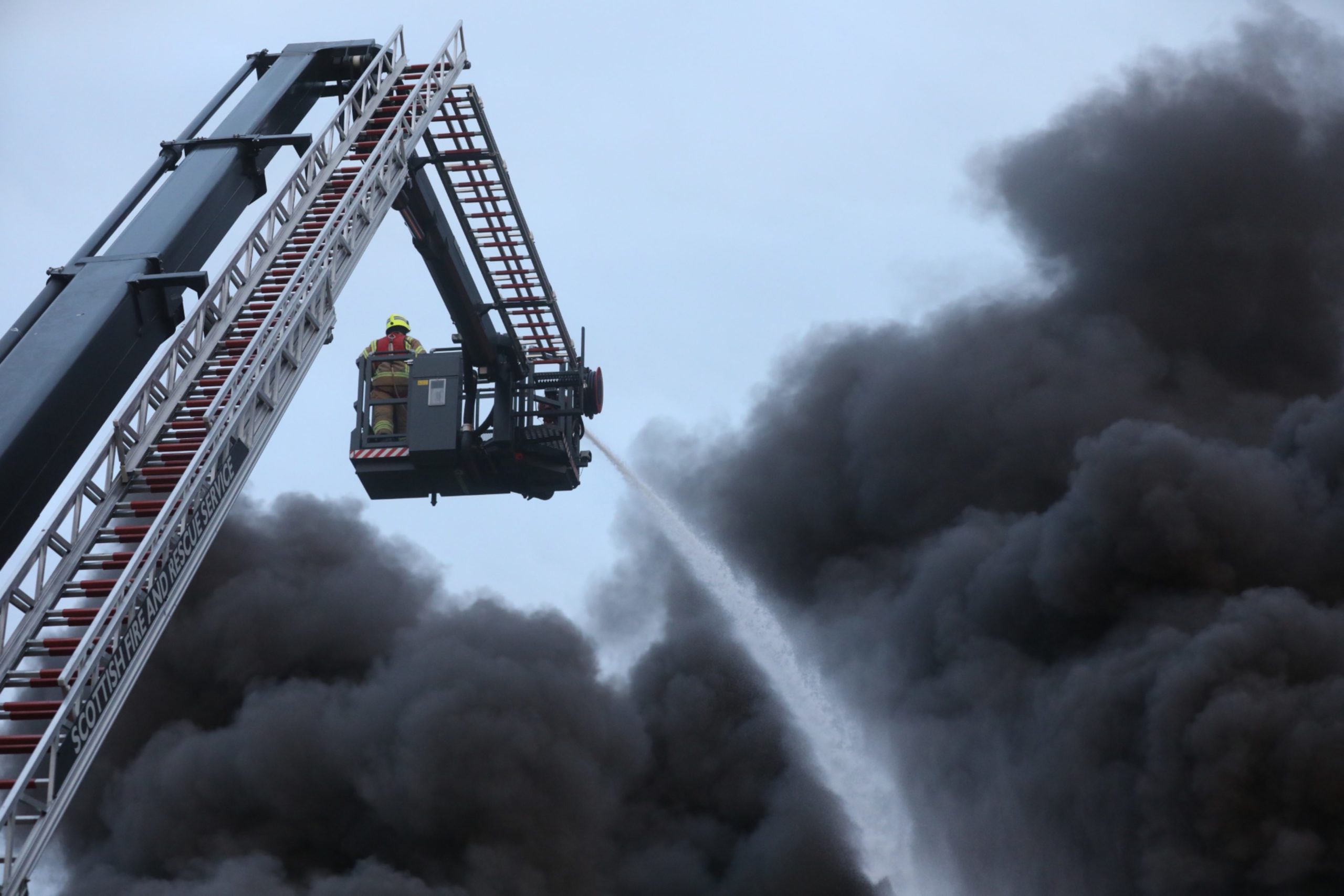 A woman who lives nearby said: "We didn't notice at first because the blinds were closed. I hope it doesn't catch the trees and spread here.
"We've had a few fires before but nothing like this."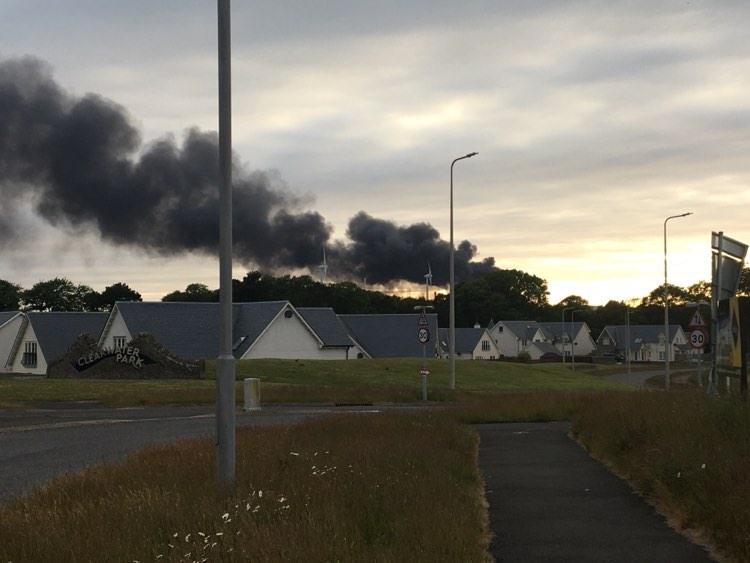 Several people have reported hearing 'small explosions' or 'popping' noises coming from the area where the fire is burning.
Two appliances are still up at the site dampening down, an SFRS spokeswoman said today.
She said she didn't know what was stored inside the building, so had no idea yet as to what caused the 'pops' heard by the public.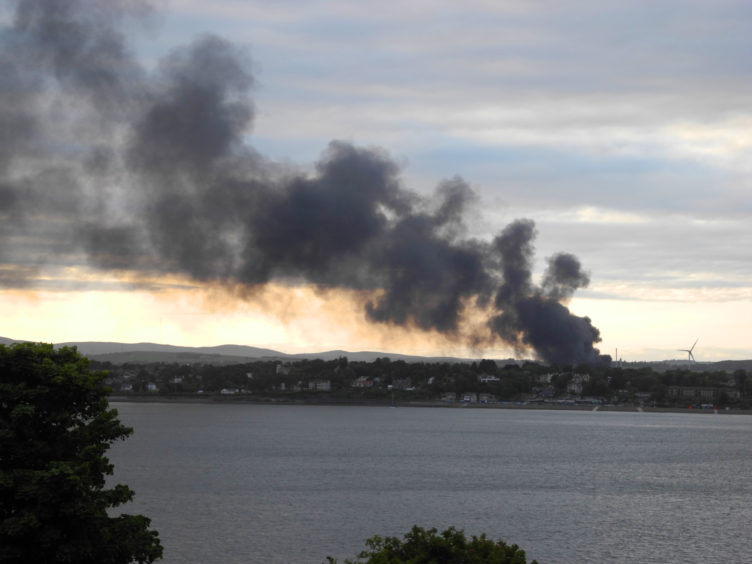 There were also suggestions made on social media that deadly asbestos was housed in the roofs of the buildings – however, the SFRS said at this point there was nothing to indicate in their notest that this was the case.
Drumgeith Road between Summerfield Avenue and Berwick Drive remains closed to traffic, with police diverting motorists this morning.
UPDATE: New footage shows blaze damage at Baldovie, as firefighting continues this morning at site
A  spokesman for the Scottish Fire and Rescue Service said: "We were alerted at 8.14pm on Sunday, June 7 to reports of a fire within an industrial estate on Forties Road in Dundee.
"Operations Control mobilised four fire and one height appliance to the scene and firefighters are working to extinguish the flames.
"Crews will remain in attendance for some time."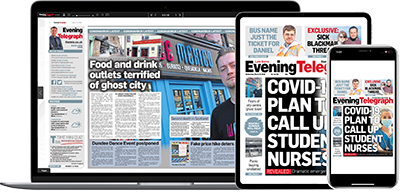 Help support quality local journalism … become a digital subscriber to the Evening Telegraph
Subscribe