A Dundee family went all out for Halloween this year for a special cause.
Dawn and Malcolm Campbell — both 49 — have decorated their Aberdour Place home in Broughty Ferry each Halloween for the past four years.
However, the couple say yesterday was bigger and better than before.
They opened up their "Haunted House" last night to raise money for Ward 32 at Ninewells Hospital.
Dawn, a stay-at-home mum to "miracle" 10-year-old Amy, said: "We have been doing the house up each Halloween for the past four years.
"My husband Malcolm is like a big kid when it comes to Halloween.
"It was actually my friend who suggested we put a bucket out to raise some money, because so many people love to come and view the decorations anyway.
"We thought it would be great to put the money raised towards Ward 32, as I have had cancer twice and had my treatment in the ward."
Dawn, who has been cancer free for more than four years, added: "Everyone has been touched by cancer in some way, so it's just an amazing way to show our support to the ward and say a massive thank you for everything they do."
Malcolm added: "I run my own computer support business so I like to go all out with sound effects, lighting effects and even lasers. Last year, we had an operating theatre theme complete with heart monitors.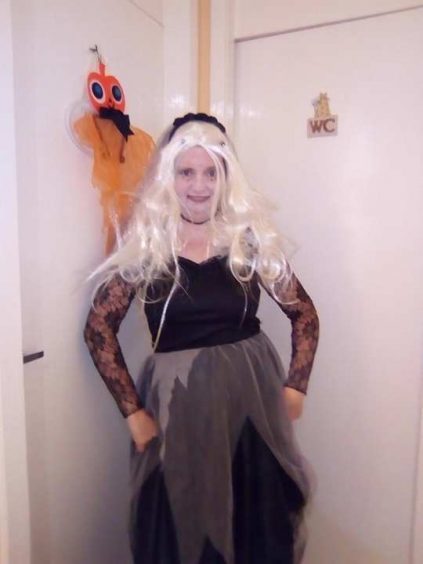 "Last year, we had more than 100 people come round. Folk even came from Fife especially to see the decorations, so we thought it would be great to raise some funds for an amazing cause while we are at it.
"The main aim is to say a massive thank you to the team at Ninewells."
Daughter Amy, a pupil at Barnhill Primary, is just as much a part of the decorating as her mum and dad.
Malcolm added: "Amy gets really into it. Last year she was a nurse and got totally into character — she loves it.
"All the kids in her school tell her how jealous they are that she gets to do it all.
"They just think she is so lucky."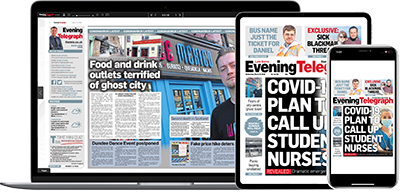 Help support quality local journalism … become a digital subscriber to the Evening Telegraph
Subscribe