Firefighters were called to the city centre after a car burst into flames in the street in front of shocked onlookers.
The red Peugeot was parked on Bell Street when the bonnet of the car suddenly caught fire, causing substantial damage to the vehicle.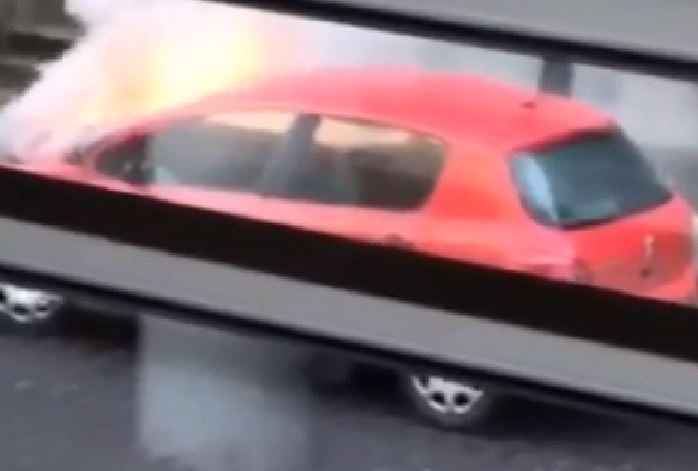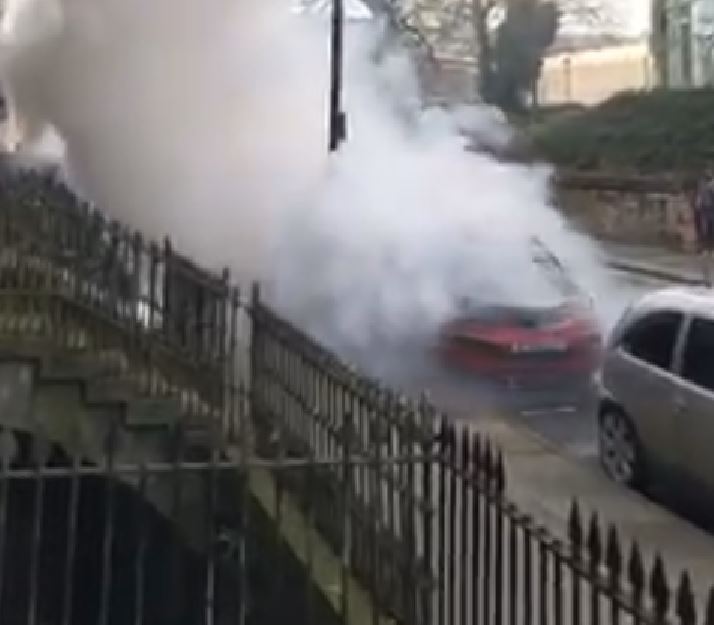 Dramatic video footage is shown above this story.
Scottish Fire and Rescue Service crews attended along with police, who made the short journey from their headquarters in West Bell Street.
Witnesses said smoke was seen bellowing from the car just before 10.30am yesterday.
Ben Reeve, a 19-year-old student at Abertay University, said: "When I came past, there was still one fire engine on the scene.
"There were three crew members from what I could see.
"The police were blocking the road while the fire crews were at the scene.
"There was smoke billowing out of the car.
"People were saying there were fears the car could have exploded."
Dramatic pictures show the flames engulfing the vehicle.
It is believed the blaze started after the engine malfunctioned.
Another pedestrian said the car was still smouldering as he walked past on his way to work.
He said: "There was a few people taking pictures of the vehicle.
"It must been quite a fire as the car is quite extensively damaged at the front.
"Thankfully no one appears to have been injured
"A parking warden came by and one guy joked you could even ticket the car."
One wag even placed a parking ticket on the burned-out car later that afternoon.
However, a spokesman for Dundee City Council said: "No ticket was issued for that car, but there were tickets issued to others in the area."
A spokeswoman for the Scottish Fire and Rescue service said one appliance from Blackness Fire Station attended the incident shortly after 10am.
Officers used a hose reel jet to extinguish the blaze coming from the bonnet.
The fire was brought under control in less than half an hour, preventing further damage to parked cars surrounding the vehicle.
A spokeswoman for Police Scotland said officers had been in the area and helped fire crews secure the street.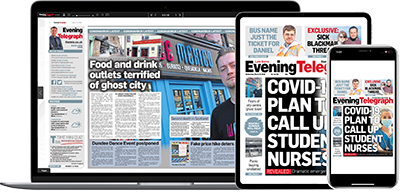 Help support quality local journalism … become a digital subscriber to the Evening Telegraph
For as little as £5.99 a month you can access all of our content, including Premium articles.
Subscribe