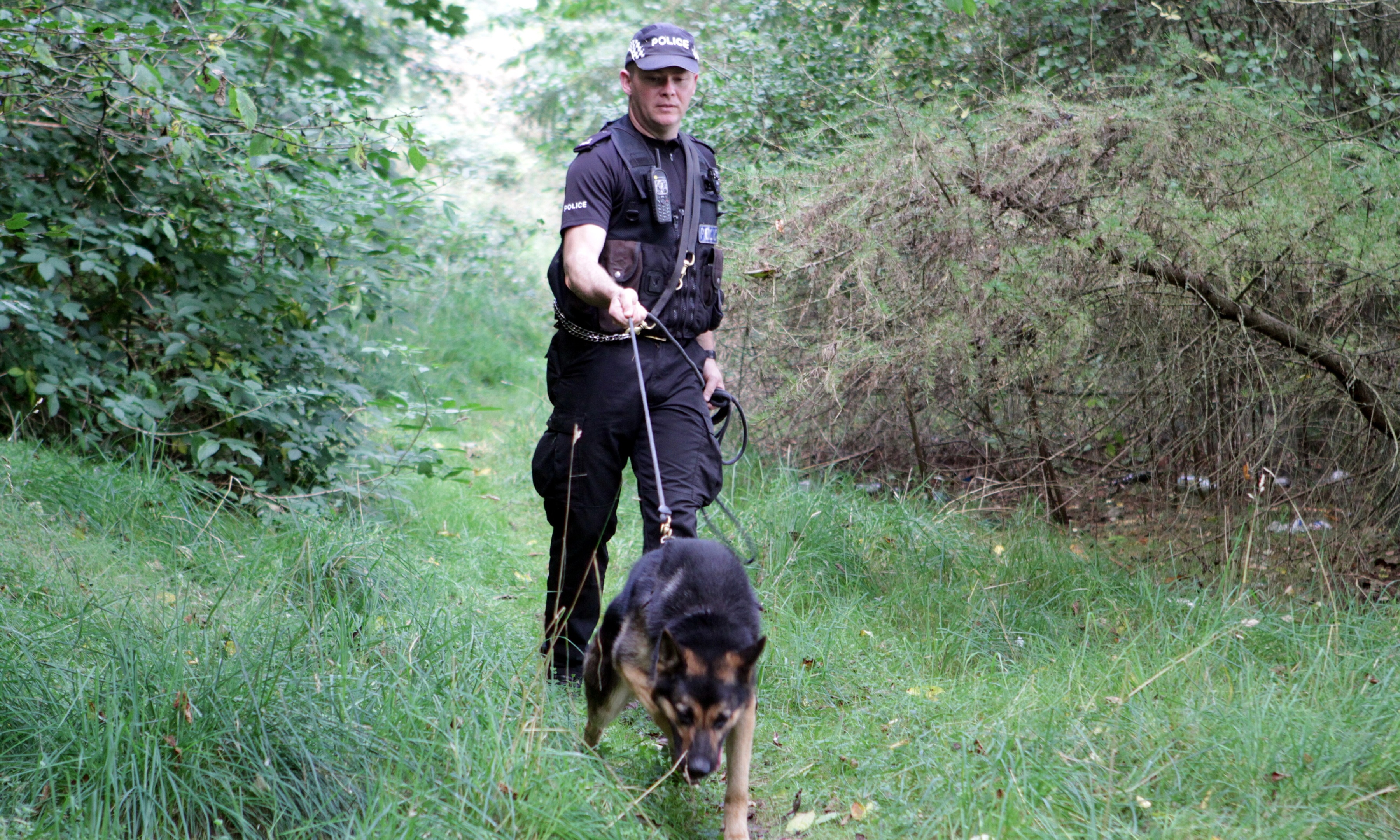 They're seen as the "lunatic" police dogs which are capable of causing serious harm to criminals who confront them.
But while Police Scotland's German Shepherds have the capabilities to track and — if necessary — attack culprits, the dogs also make loving family pets.
As part of a two-part behind-the-scenes look at Tayside Division's dog unit, The Tele saw both the fearsome and softer side of the German Shepherds, which are also deployed for tracking vulnerable missing people.
PC Ryan Galloway, who trains dogs and their handlers at Dundee's Baluniefield Police Station base, has his own German Shepherd, four-year-old Nipper.
He has a lot to live up to as his father, Amstel, was once nominated for the Tele's Hero Awards after rounding up 59 criminals in 17 months, when an average dog would usually complete 100 in its whole service — which normally lasts about nine years.
But PC Galloway said despite their fierce reputation, the dogs had a kinder side to them.
He said: "The dogs belong to the chief constable but we look after our own.
"For example, nobody can look after Nipper apart from me. So he comes home with me at night.
"You have to build up a bond with your dog and it doesn't happen overnight. In the end, you spend more time with your dogs than you spend with your own family.
"People think all we look for are lunatic dogs who will bite people, but the main thing we look for is sociability.
"That's because one minute you can be chasing a guy who's stolen something and the next minute you're in a school showing off the dogs to the children.
"To be honest, the dogs rarely bite. Nipper has actually never bitten anyone when out operationally."
We joined PC Galloway and PC Mike Keenan at an abandoned building in Dundee to see just how effective the dogs are at catching crooks.
While someone hid behind a curtain, in a pretend scenario of being suspected of stealing copper, PC Galloway entered the building and shouted a warning to remain still as a police dog would be searching for the culprit.
Nipper bounded into each room on both sides of a corridor until he found his target.
With the crook trapped in a corner, Nipper stopped and barked for PC Galloway.
He said: "When we enter a building we will tell the suspect not to panic — stay still and you will be fine.
"When the dog finds them, it gives them the choice. They will either give up or they will react. If they do react, the dog could attack.
"But most criminals lose their bottle when they hear the dog pounding towards them."
And once a German Shepherd is on the trail, there is very little opportunity to escape.
PC Galloway said: "The main way they find people is through ground disturbance. They can see where someone has walked and there is a scent left there as well.
"They can even detect the skin that has fallen off you, because thousands of bits of dead skin fall off you every hour.
"If the criminal does decide to run the dog can attack, but that is actually very rare.
"The dog is trained to hold onto the right arm. This is because most people are right-handed and if they have a weapon on them, that is more likely to be the hand holding on to it."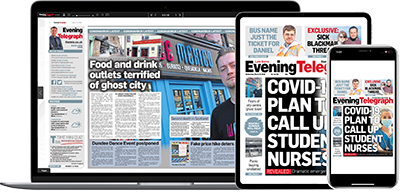 Help support quality local journalism … become a digital subscriber to the Evening Telegraph
Subscribe