A brawl captured on film in Dundee city centre has been branded "disgraceful and disgusting".
The shocking video of two men fighting in a close in the city centre, which emerged on Thursday, was labelled a poor reflection of the City of Discovery.
The video, taken in broad daylight, shows two men in fluorescent jackets walking along the High Street.
One of the males is then seen running toward the close leading to the Forum Indoor Market.
The person filming the incident runs to catch up with the men.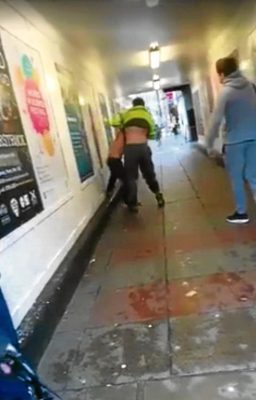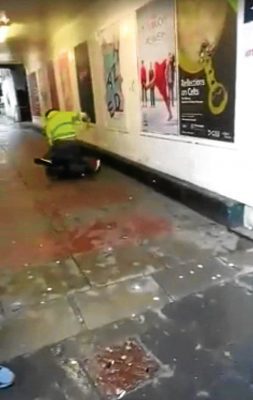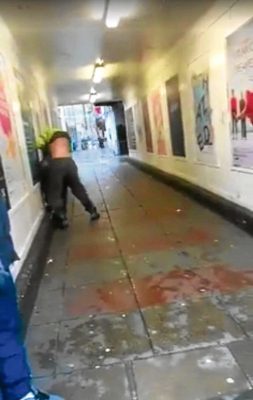 One of the men is then seen punching and rolling about on the ground with a smaller male.
It ends with the smaller of the pair walking away.
One onlooker said that before the video had been taken, the pair were seen "arguing for ages" in the Overgate shopping centre before the fight.
The woman, who asked not to be named, also said there was a history of bad blood between the two men.
She added: "It's really a horrible way for two grown men to act. It's shocking."
Area councillor Georgia Cruickshank blasted the "shameful" public brawl.
She said: "This is abysmal to see two grown men brawling in the middle of the street like that.
"What sort of message is this sending out to kids?
"It's upsetting that people feel the need to resort to violence."
Ms Cruickshank also said the incident gave a poor image of the city to tourists at a time when Dundee was undergoing a huge transformation at the Waterfront.
She continued: "It doesn't give a very good reflection of the city.
"This shouldn't happen at all but it wouldn't be a very welcoming sight for someone coming to Dundee.
"This is the first time I've been made aware of people brawling like that in the city centre in the middle of the day.
"It's disgusting and disgraceful behaviour."
A spokeswoman for Police Scotland said there had been no reports made to officers about the incident.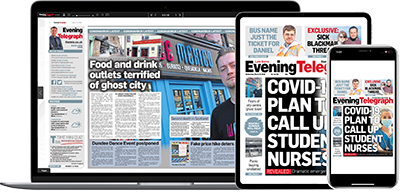 Help support quality local journalism … become a digital subscriber to the Evening Telegraph
For as little as £5.99 a month you can access all of our content, including Premium articles.
Subscribe