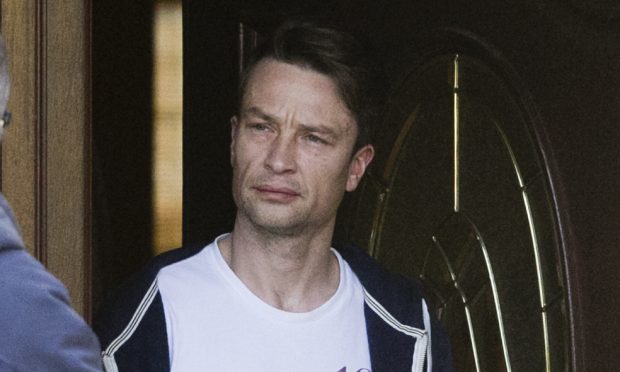 A serial domestic abuser has been branded "shameless" by victims after discovering he is appealing his convictions.
According to The Sunday Post, Jamie Doak, 41, of Menstrie, was convicted on four counts of assault against three women over a 13-year period earlier this month at Perth Sheriff Court.
Despite beating Joanna Chac, Joanna Perrett and Julie Mailer between 2001 and 2014, Doak avoided having to spend even a night in jail, with the sheriff handing him 240 hours of community service.
Politicians and women's rights workers hit out at the sentence, which they said did nothing to deter others who are violent towards women.
The Sunday Post told last week how victims felt let down by the justice system when Doak walked free from court.
Now they have hit out again after Doak's lawyer lodged a notice last week stating he intended to appeal the conviction.
Joanna Chac, from Auchterarder, has two children with Doak and suffered years of abuse at his hands.
She said: "He doesn't have any shame. What he did to me, and to the other girls, is disgusting. It's just a joke, it makes no sense."
Joanna Perret, who was in a relationship with Doak for two years, said she had put the past behind her until she was asked to go to court and testify against him.
She said: "This shows the arrogance of the man.
"He's been unanimously found guilty, by a jury, of two assaults against me and assaults against other women yet he's hoping to appeal against this?
"He is confident that he is above the law and I'd love to know who is protecting him."
Doak's lawyer last night confirmed his client had lodged his intention to appeal the conviction, but said he could make no further comment about the case.
Meanwhile, leading lawyers have voiced bemusement at a flagship domestic violence policy unveiled by ministers.
Thugs who attack their partners abroad will face trial in Scottish courts under proposed new laws.
Thomas Ross QC, former president of the Scottish Criminal Bar Association, said: "It does look like something that is highly unlikely to be used very often."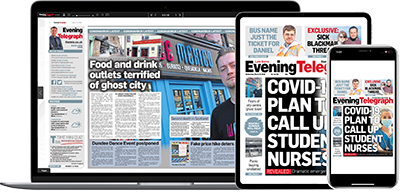 Help support quality local journalism … become a digital subscriber to the Evening Telegraph
For as little as £5.99 a month you can access all of our content, including Premium articles.
Subscribe