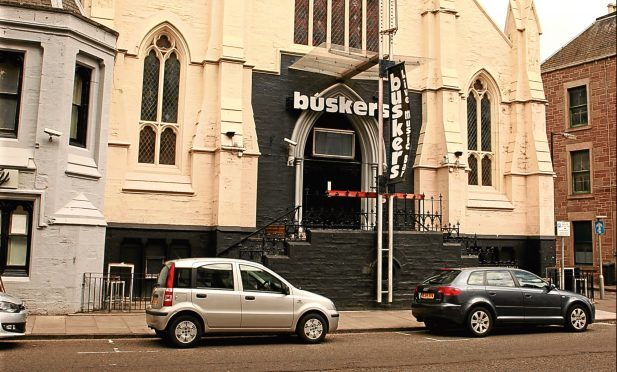 A schoolboy is at risk of losing an eye — after a Boxing Day glassing attack by his jealous ex-girlfriend.
A 17-year-old girl, who cannot be named for legal reasons, today admitted the attack on her former partner at  on December 26 2016.
Dundee Sheriff Court heard a doctor described the victim's eye injury as one of the "most severe" he had ever seen.
The incident took place at an underage music event at the venue attended by the teen, her ex-boyfriend and others known to them.
At around 11.30pm, when the music had stopped, the teen saw her ex kissing another girl, the court heard.
She reacted by pouring the contents of a glass over his head and smashing the glass into his left eye before shouting: "I ******* hate you."
The victim was given basic first aid by bar staff before the arrival of police and paramedics.
Officers found the attacker outside and she made no reply to being cautioned and charged after she was taken to police headquarters.
Fiscal depute Isma Mukhtar said: "The complainer was taken to the A&E department where he was administered morphine and had surgery.
"Since then he has undergone five separate surgeries.
"Dr James Ballance said this was one of the most severe eye injuries he had seen for several years.
"In the best-case scenario he may experience 20% vision but he may lose his eye and have to use a glass eye.
"He is in constant pain and needs eye drops every couple of hours.
"This has impacted his daily life and he has had to drop several subjects at school, including woodwork, for which he was offered an apprenticeship."
The fiscal said the victim described his vision as "very blurry" and suffered recurring nightmares since the attack.
He is also no longer able to take part in several activities he enjoyed including swimming, playing football and attending concerts.
Sheriff George Way said: "You have to be under no illusions. This was terrible and has life-changing consequences for this young man.
"You have to anticipate the consequences for you will be equally serious. This young man will never live the life he intended to live."
The teenager is due to be sentenced on November 9 following the production of social work reports.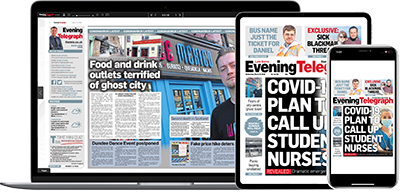 Help support quality local journalism … become a digital subscriber to the Evening Telegraph
Subscribe