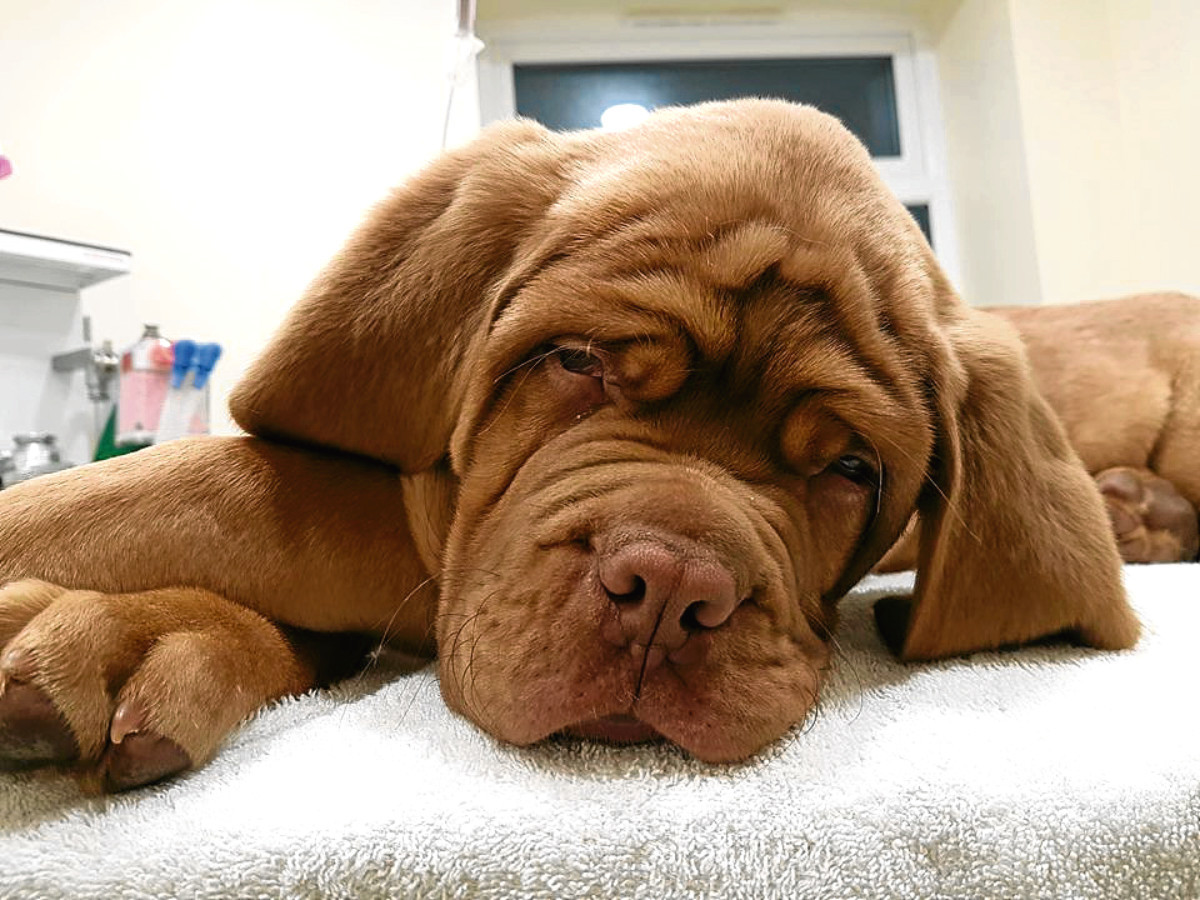 An 11-week-old pup had to undergo major surgery after eating 109 stones — and a padlock.
Thor, who is a Dogue de Bordeaux, was taken into Eden Veterinary Practice in Cupar as an emergency case after he began vomiting and brought up a stone.
The vet dealing with the pup examined him and could feel several stones "crunching" in his stomach and an x-ray revealed there were actually dozens inside.
It was immediately decided that Thor needed surgery and he was swiftly put under the knife.
Staff at the practice were left staggered after the operation when they counted 109 stones had been consumed by Thor.
But it wasn't just the stones, Thor had even swallowed a padlock.
Ainslie Smith, owner of Eden Veterinary Practice, said his team had encountered many dogs in the past that had eaten stones but never as many as Thor.
He said: "Thor was presented as an emergency because he was vomiting and he had vomited up a stone, so the owner had been concerned.
"However, the owner had no idea he had eaten so many. The vet who was dealing with him could actually feel the stones crunching in his stomach."
But Ainslie and his staff have been left scratching their heads, trying to work out why Thor took such a liking to munching on stones.
Ainslie said: "That was the question that we had.
"Dogs all eat all kinds of funny things and our vets have all dealt with dogs that have eaten stones but not as many as that.
"There were 109 stones in total — and a padlock.
"We don't know he had eaten them and wondered if something had been put on the stones which encouraged him."
Thankfully, Thor is on the road to recovery and is back at home, following a two-day stay at the veterinary practice.
Ainslie said: "Any operation is a major operation but it is something we do reasonably regularly.
"But Thor's doing fine and is back home now.
"Our advice is just to keep an eye on what your dog is eating and if it eats things like stones regularly, perhaps fit your pet with a muzzle."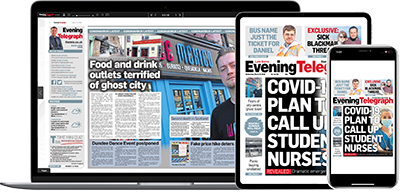 Help support quality local journalism … become a digital subscriber to the Evening Telegraph
Subscribe