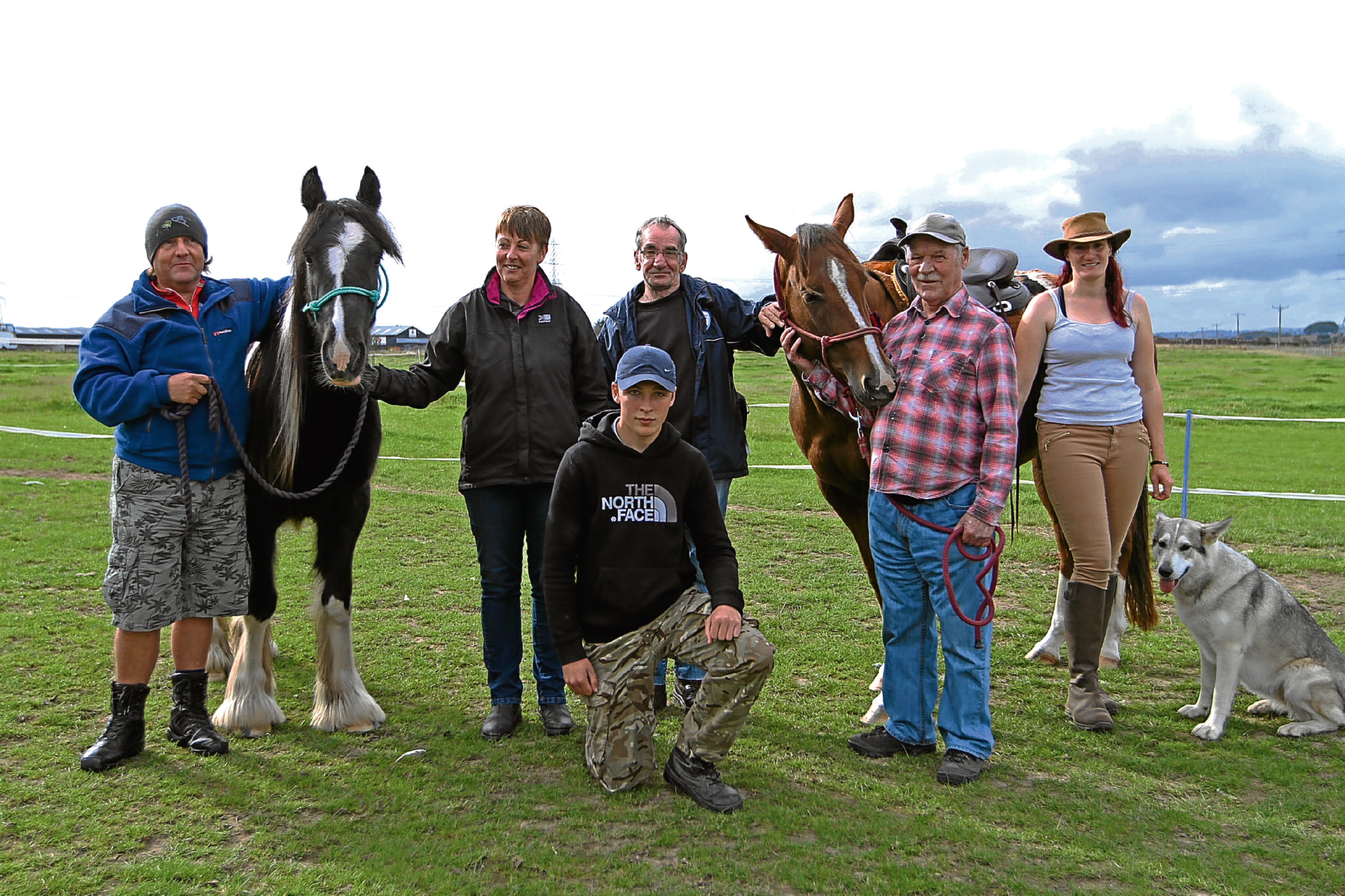 It is the ranch where rescue horses are brought back to health by army veterans.
Saddle Up Ranch also works with people in the community who themselves suffer from a range of issues, including trauma, PTSD, anxiety, mental health issues, addiction and autism.
Jess Probst, 34, who started the organisation, said they have helped more than 100 people at the ranch since it opened two years ago, including many from Dundee.
She said: "People come up and work with the horses. They see the progress they have made and they feel part of something — they feel involved.
"Horses are well known for their therapeutic qualities and some of the horses here have been through hell.
"We have helped people here with some pretty complex needs."
The Tele visited with a group of veterans from Rosendael Veterans Home, in Broughty Ferry, to see first-hand the therapeutic work that goes on at the ranch. Rosendael resident John Millar, 66, who was in the army for 18 years before leaving in 1985, said: "I served in Northern Ireland.
"I was there in 1967 and 1968 when it was all kicking off.
"There were bombs going off every second day, they basically blew a young lieutenant to bits in front of us — that sort of thing stays with you."
John has been visiting Saddle Up, just outside Forfar, for a year, adding: "I find it quite relaxing — it relieves the stress.
"We groom the horses and train them a bit so they follow you and things like that.
"Some of them are quite tentative, they have been badly treated. We get them used to people again."
Fellow Rosendael resident Tommy Hayes, 57, spent five years on the streets after serving in the army. He said his experiences left him with severe mental health problems.
He added: "It is working with something that has been abused, like myself.
"This place has changed my life. I have a connection with the animals. I was living with them on the streets, along with rats and the foxes.
"It changes the way you look at things.
"It is like going down a hole and you need to clamber up and start again. Some people make it and some people don't."
Timo Condie signed up for the army but, after suffering broken ribs, left and ran away from home.
The 19-year-old was forced to sleep rough, even taking to the forest in a sleeping bag for the night.
He said: "Everything went downhill for me when I left the army.
"The number of times I have nearly been stabbed is almost amusing. You can only have so many lucky escapes."
He said that he loves helping the horses at Saddle Up to trust again.
He said: "It is a kind of therapy for us and for them. I was scared at first but they are just like really big dogs."
Timo said he now feels like a new man and hopes to sign up for the army again in the future.
Saddle Up is currently fundraising to expand the service and build an all-weather school at the ranch.
This will allow the organisation to offer sessions on a year-round basis and reach more people with the therapeutic horse training methods.
The ranch — which is centred around Western horsemanship — is funded by donations and currently has 15 horses on the books.
They have also rescued dogs, cats and even a flock of geese.
To contribute, people can visit gofundme.com/saddleupranch.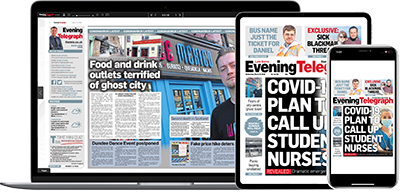 Help support quality local journalism … become a digital subscriber to the Evening Telegraph
For as little as £5.99 a month you can access all of our content, including Premium articles.
Subscribe