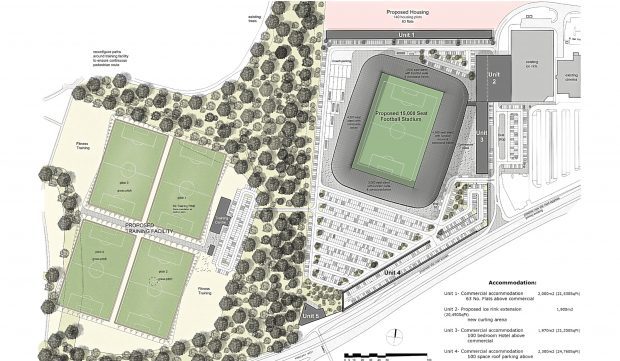 Residents have reacted to Dundee FC's proposed new ground at Camperdown in an "overwhelmingly positive" way, planners have said.
About 320 people attended a consultation session organised by the club and project architect LJR+H at Dundee Ice Arena last month.
Mark O'Connor, of LJR+H, told the Tele that of the 240 feedback forms returned by members of the public, fewer than 20 voiced any kind of opposition.
He said: "The responses at this stage have been overwhelmingly positive, with the vast majority of those responding saying that they either 'support' or 'strongly support' the proposals.
"Approximately 320 people attended the public presentation on September 22 and we received approximately 240 feedback notes, both on the day and during the two-week long feedback period that followed. Comments were primarily submitted by individuals, although we have also received correspondence from organisations such as Dundee Civic Trust.
"At this time, we have received less than 20 feedback forms or comments saying that they 'oppose' or 'strongly oppose' the proposals."
Dundee FC announced plans to relocate to vacant land west of Camperdown Leisure Park in August.
The proposed new stadium — already nicknamed "Nou Campy" by fans after Barcelona FC's home ground — would seat 15,000 people.
Other proposals for the football super-campus include hotel accommodation, restaurant and retail spaces, housing and a crematorium to allow the club to host funeral services.
Mr O'Connor said the consultation session was an opportunity for the public to air their views on all aspects of the proposed development.
He added: "All feedback forms and comments received during this period must be logged and reviewed by us on behalf of the applicant, and a response included in the planning application where issues or concerns raised are relevant.
"Where people have raised relevant concerns, they have largely been focused on traffic, noise and pollution, as well as concerns about the preservation of Camperdown Park."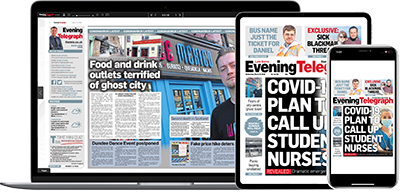 Help support quality local journalism … become a digital subscriber to the Evening Telegraph
Subscribe