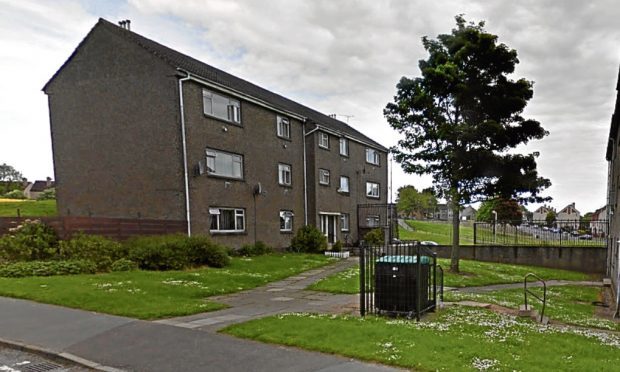 Community leaders have slammed the "mindless vandals" they claim are deliberately setting fire to wheelie bins in their neighbourhood.
Councillor Brian Gordon said there had been several incidents recently in the North East area of Dundee, including one which he claimed could have had "catastrophic" consequences.
He said there were concerns that the people responsible for the fire that devastated the Mill o' Mains pavilion earlier this year had not been traced and may have been involved in more recent incidents.
Mr Gordon said that about three weeks ago a Eurobin was deliberately set on fire in Hebrides Drive, dangerously close to the back of a petrol station.
He said: "All it would have taken was a gust of wind to carry the flames across the fence to the petrol pumps and I dread to think what could have happened.
"It could have resulted in a potentially catastrophic situation.
"There have been several recent incidents.
"We're worried that it's only a matter of time before there is another major blaze in the area.
"People are living in fear of something like that happening again.
"We would appeal to those responsible to think very carefully before setting fire to wheelie bins in the future."
Fintry Community Council chairman Ron Neave said the fire at the Eurobin in Hebrides Drive had been very concerning.
He said: "That could have been disastrous. Fortunately the fire service was on the scene very quickly and was able to extinguish the fire before any serious damage was caused."
Earlier this week, Colin Grieve, the Scottish Fire and Rescue Service's local senior officer for Dundee, said that while reports of deliberate fires in the last quarter had dropped slightly, there was still an issue in some areas of the city.
That included the North East, where 30 incidents were recorded between July and September this year, including four in Hebrides Drive.
Temporary Chief Inspector Nicola Russell said that police had been working hard in the area to combat the problem.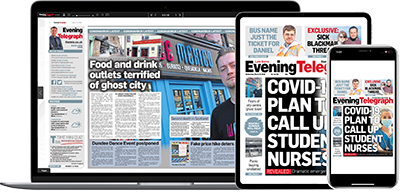 Help support quality local journalism … become a digital subscriber to the Evening Telegraph
For as little as £5.99 a month you can access all of our content, including Premium articles.
Subscribe