With just hours to go until the V&A opening weekend celebrations get under way, many might fear a washout with rain currently falling in Dundee.
However, the city can except a reprieve just in time for the the first act of the 3D Festival.
Tallia Storm will kick off the show shortly before 6pm – just when the sun is expected to shine.
According to the Met Office, the city is expected to be on the end of heavy rain until around 5pm.

With grey clouds lining the sky you'd be forgiven for fearing the worst but remarkably the weather is set to take a dramatic turn with less than a 5% chance of rain.
Looking to Saturday, you should be safe to leave the brolly at home.
Clouds should fill the sky again, but there is said to be less than a 5% chance of rain for most of the day.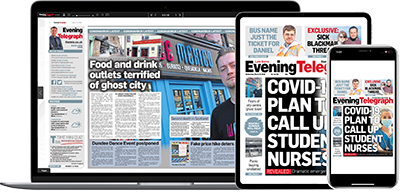 Help support quality local journalism … become a digital subscriber to the Evening Telegraph
Subscribe