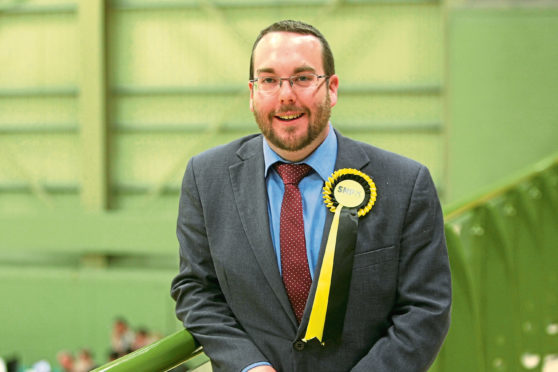 Dundee City Council's children and family services convener has become embroiled in an online row for the second time in a year after branding a group of gay activists "utter ****s".
Councillor Gregor Murray has apologised for the foul-mouthed rant posted on Twitter, saying the conduct "reflected badly upon my city and my party".
The North East representative, who is also the council's equalities spokesperson, had ranted about protest group Get The L Out — a gang of activists that stormed a Pride in London march on Saturday to protest against "trans" people.
London mayor Sadiq Khan condemned the actions of Get The L Out while Pride in London organisers have apologised for the disruption.
Councillor Murray, who self-identifies as gender non-binary and prefers to be addressed as "they", wrote on Twitter about the group: "They're making us (trans people) feel unwelcome at Pride. Horrific. Utter ****s."
Later responding to a tweet from another user, which has since been deleted, the councillor wrote: "Get to **** with your mediaeval (sic) views, you horrible bigot."
However, Councillor Murray later apologised, writing: "As someone who identifies as a trans person, I did not react to this well.
"In my anger, I used a lot of crass language which was not appropriate.
"While I will always stand up for equality and for those most vulnerable, I realise that I should reflect on how best I should achieve those aims."
They then later tweeted: "#Politiciansarepeopletoo".
It's the second time recently that Councillor Murray has landed in hot water over remarks made online, after branding equality group Women 50:50 "absolute roasters" in July last year.
Labour group leader Kevin Keenan said the SNP-led administration should consider whether Councillor Murray's views represent those of the council.
He said: "Councillor Murray in a position where they should be setting an example. The administration should reflect on that themselves.
"If that's what they want to see representing them then that's what they will continue to do.
"There's making a mistake and there's making it time and time again. The administration should reflect on that."
Deputy administration leader Willie Sawers said the language was "clearly inappropriate", adding: "Councillor Murray is currently on holiday and we will be discussing this matter with him on his return."
The SNP did not respond to a request for comment as the Tele went to press.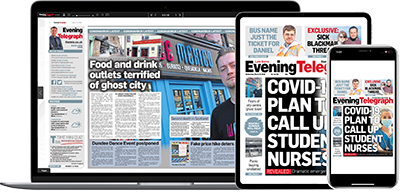 Help support quality local journalism … become a digital subscriber to the Evening Telegraph
Subscribe