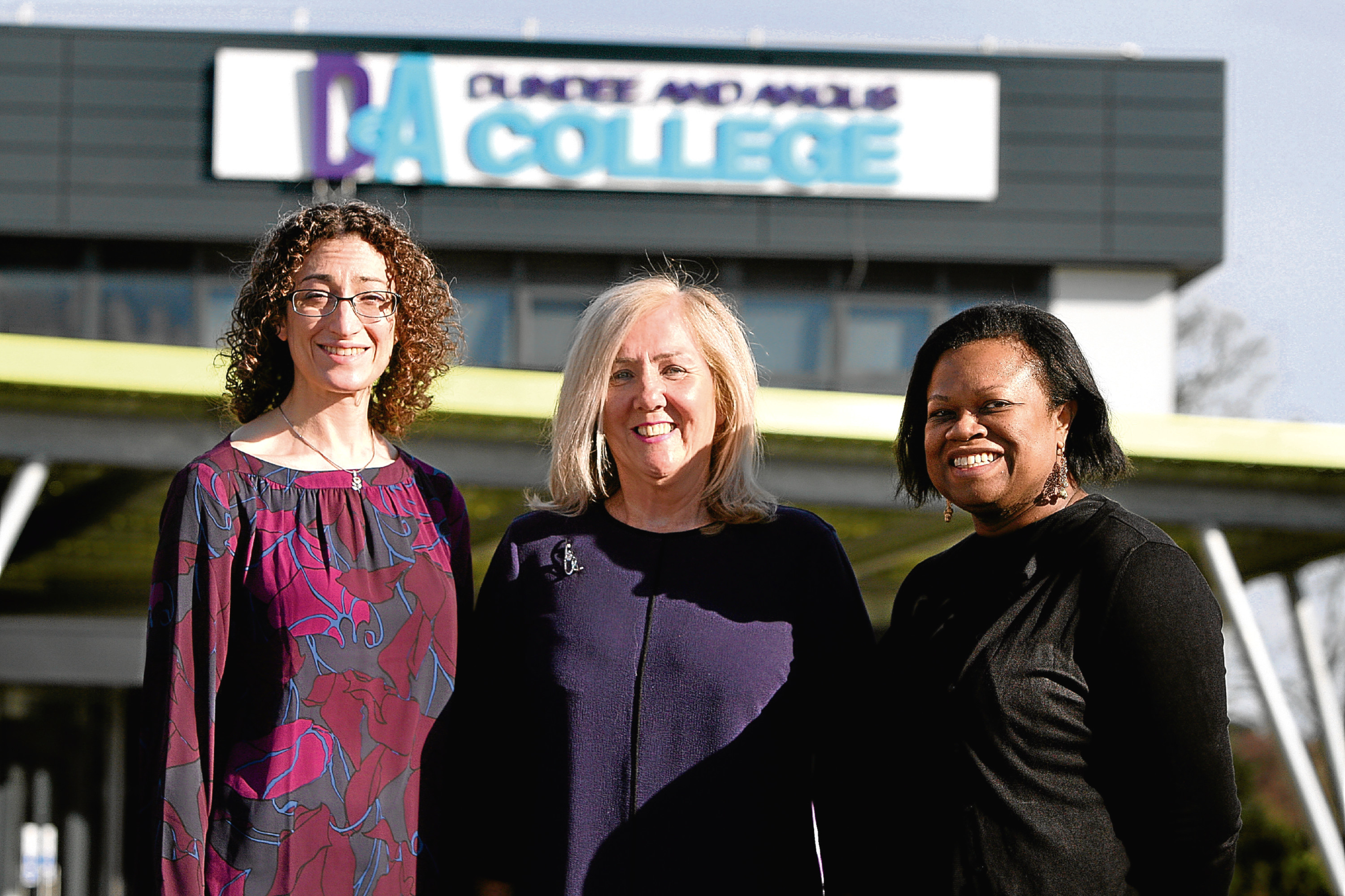 D&A College staff welcomed two US visitors to Gardyne Campus as part of an educational exchange partnership with Northern Virginia Community College.
Professor Meredith Aquila (left), who specialises in communication studies and theatre, and civil rights expert and history lecturer Dr Lynette Garrett (right) are pictured with Anne Cant of D&A.
Lynette's main academic interest is 19th and 20th Century US history and she will be giving talks across the city on the American civil rights movement, the US civil war, and slavery.
Meredith is working with the Future Talent initiative which concentrates on employability skills.
Now in its sixth year the partnership is well established. There are currently six D&A students at classes in the US.