Police have issued a statement after dozens of officers charged into a building in Dundee city centre this afternoon.
VIDEO: Shock as 20 cops pile out of multiple vehicles and charge into building in Dundee city centre
As many as six police vehicles were stationed in and around the Criminal Justice Service building in Barrack Street shortly after 1pm.
An eyewitness said as many as 20 officers ran into premises and were also seen in the surrounding side streets.
A spokeswoman for the force said they were searching a number of people who were in and around the building on the corner of South Ward Road.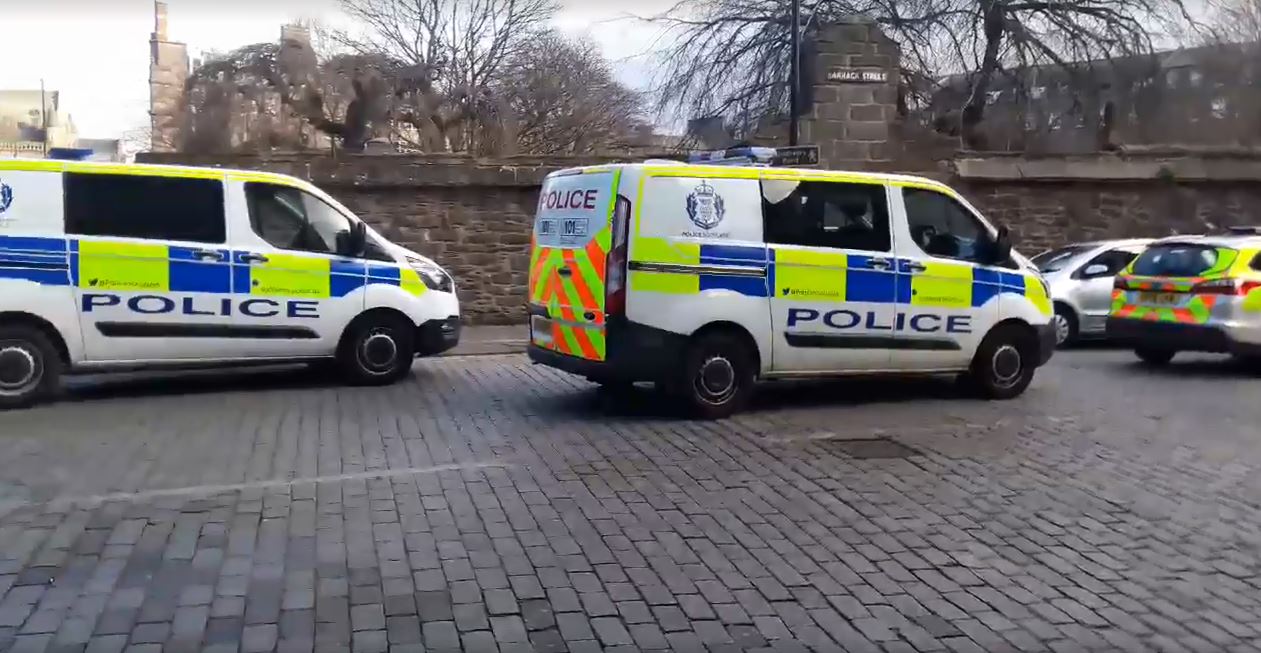 In a new statement released this afternoon, Inspector Kerry Lynch said: "Officers responded to a call that offensive weapons were within the premises at Barrack Street, Dundee.
"Searches of individuals were carried out and no arrests were made, however a belt buckle similar to a knuckle duster was found.
"The safety of members of the public is paramount and officers responded accordingly."
Pedestrians described their shock at the incident.
One eyewitness said:  "There were 20 officers who piled out of the cars; it didn't look like anyone was arrested but the police seemed to be coming from everywhere.
"No one was arrested from what I could see but it must have been fairly serious given the volume of police."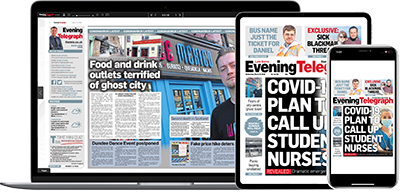 Help support quality local journalism … become a digital subscriber to the Evening Telegraph
For as little as £5.99 a month you can access all of our content, including Premium articles.
Subscribe