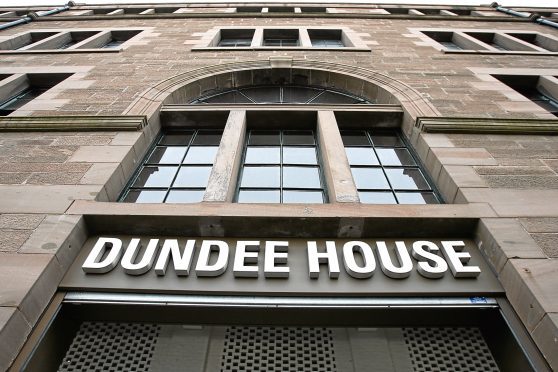 Trade unionists and activists from Dundee have vowed to take their fight against city council budget cuts to the Scottish Parliament.
The delegation from Dundee Against Cuts will travel to Holyrood on Thursday when Finance Secretary Derek Mackay makes his budget speech.
The move comes after a bitter row at the city council last night when the Tories demanded that the city's chief executive writes to the Government asking for a "fair share" of funding for Dundee.
But an amendment before the policy and resources committee by Conservative Ferry councillor Derek Scott prompted a furious response by council leader John Alexander who said he "refused to be lectured on austerity".
Mr Scott told the chamber: "I was concerned to read comments by Mr Alexander about prioritising education and social care over things like grass cutting.
"I think we should be able to provide all the work we do at a decent level."
But in an angry rebuke, Mr Alexander laid the blame for the cuts at Downing Street's door.
He added: "As local councillors, I would expect us all to take not just short-term but medium and long-term views.
"The Scottish Government has to take some very difficult decisions, just as we have to do. I have already made Dundee's case to the finance secretary."
Concerns about the effects of the proposed budget has prompted trade union reps to take action to fight against the council's proposed £70 million spending cuts.
The trip to Edinburgh will pave the way for a meeting in Dundee on Sunday aimed at coordinating the battle against continued austerity measures.
Stewart Fairweather, Dundee branch chairman of Unite, said: "We're urging people to come together to plan our response to fight to protect services in Dundee.
"Cuts to the council budget — added to attacks on social security, the health service, price rises and wage cuts — mean hard times for many Dundonians."
Raymond Mennie, of Dundee Against Cuts, said Sunday's meeting would help formulate a plan to "oppose poverty, worker burnout, job losses and cuts to health, education, housing, transport, social services, benefits and wages".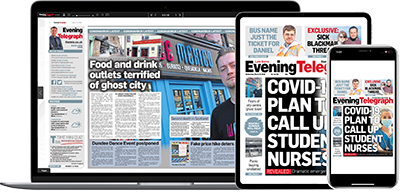 Help support quality local journalism … become a digital subscriber to the Evening Telegraph
Subscribe