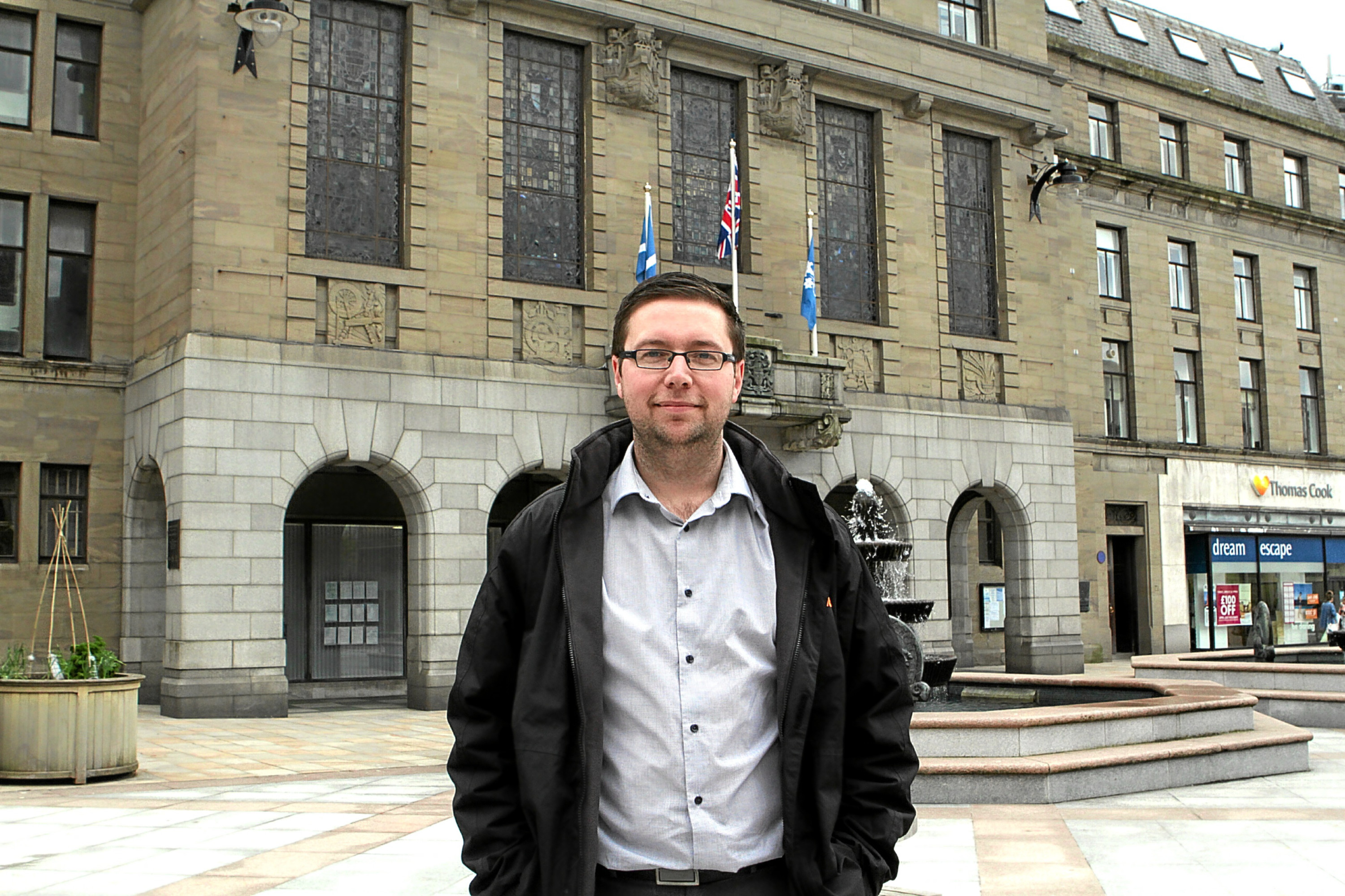 UNION bosses have launched a stinging attack on Dundee City Council — claiming the local authority "isn't suitable" for pregnant women, female employees or low-paid workers.
The GMB union made the claims in the wake of proposals to reduce employee wages and benefits.
Union chiefs claim that if the plans go ahead, workers would lose extra payments for working weekends or public holidays, other than five days over the festive period.
They also say that overtime would only be paid after an employee has worked 40 hours in a week, while maternity pay would be reduced to six weeks at 90% followed by 21 weeks' half pay, and then 21 weeks at the statutory minimum.
Staff currently get paid overtime at time-and-a-half if they work more than 37 hours a week but GMB says the overtime rate would also be cut.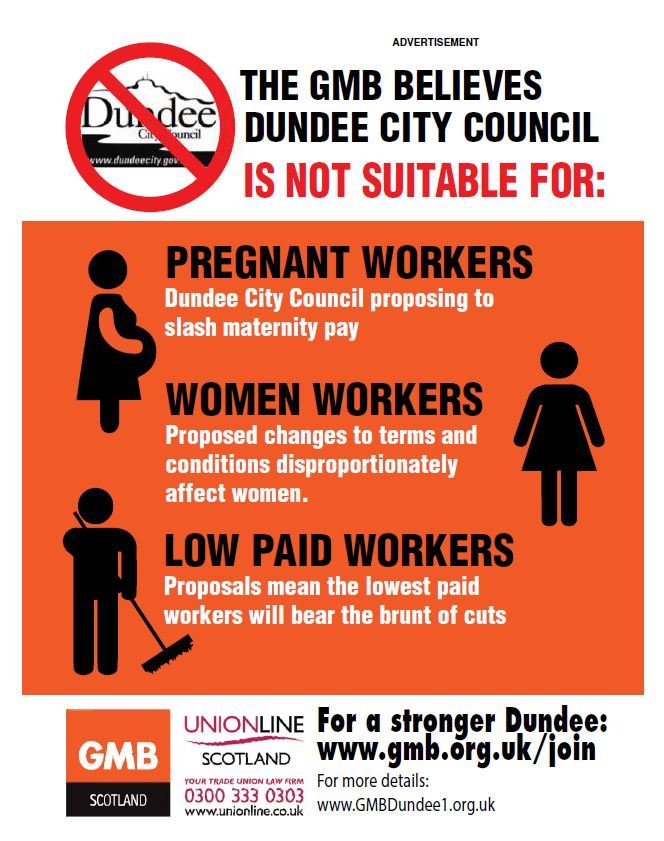 Employees redeployed to a lower-paid role because of the restructuring of council services would only have their pay maintained at a higher level for a year, rather than the current three years, according to the union.
However, shift workers would receive a 7.5% enhancement to their pay.
The local authority, however, said it was "extremely disappointed" at the "misleading" claims.
Drew Duffy, regional organiser for GMB in Dundee, said: "It's a difficult topic for a lot of people involved to talk about because people will be losing a lot of money. Some will be £200 a month worse off.
"Workers have had years of pay freezes, low wage increases and now they are looking at having money taken away from them. It's very, very unfair. For the next four weeks we'll be building up our research for the case, about how this will affect people, to try to secure the best deal possible.
"The reduction in maternity pay is a backwards step in this day and age. This targets women in particular as they are specifically affected by maternity leave.
"It feels like the council wants to constantly strive for the lowest-possible denominator in all of this."
A council spokesman said: "We are extremely disappointed that GMB has put forward misleading and inaccurate statements, which do nothing to assist the discussion process that we are all currently engaged in.
"The council and unions began these talks with agreement that a joint and respectful discussion would be undertaken. At no time has GMB expressed a contrary opinion to this position.
"We believe that there should be trust on every side and that joint working is the only way to achieve a fair and equitable way forward.
"The council will continue to actively engage with trade unions and staff over the issues which are being discussed."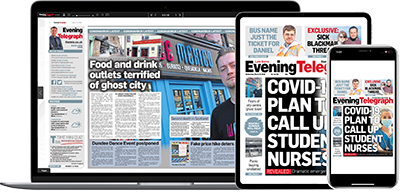 Help support quality local journalism … become a digital subscriber to the Evening Telegraph
Subscribe