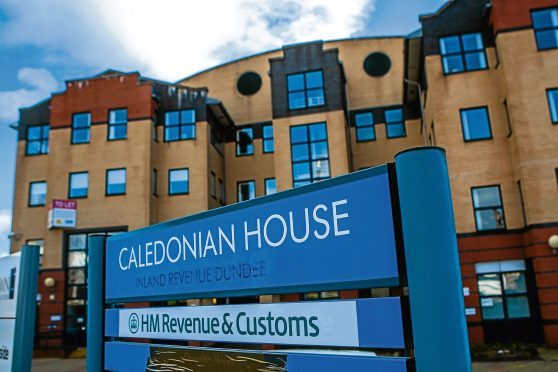 Union chiefs have vowed to fight for jobs at HMRC amid reports 34 employees have been invited to apply for voluntary redundancy.
Two years ago, it was announced that there were originally 110 staff at risk of losing their jobs when Caledonian House in Greenmarket closes next year.
Across the UK, HMRC plans to reduce staffing levels by nearly 10,000 by 2021, which represents approximately one sixth of the workforce.
But it can be revealed today that a number of staff will be offered voluntary redundancy.
This measure, however, has been described as only a "temporary reprieve", with the fight to continue for Dundee workers.
Speaking to the Tele after the news was announced, Lee Vernon, branch chairman of the Public and Commercial Services Union, said that the organisation would continue to campaign to save HMRC jobs in the city.
He said: "It was announced that 34 HMRC staff are to be invited to apply for voluntary redundancy in HMRC's Caledonian House office.
"This marks the next stage in the preparation for the closure of the office in March 2018 as part of HMRC's much-criticised Building Our Future plans.
"This number is down from the 110 staff originally at risk of compulsory redundancy back when the office closure was announced after a campaign by the Public and Commercial Services Union.
"The union's Dundee branch has worked with HMRC management to secure work for more than 60 members of staff who were previously at risk of compulsory redundancy and received an agreement to relocate them elsewhere in the city.
"Although we have secured jobs for many staff, this is only a temporary reprieve, as there is no guarantee that the work will continue and HMRC maintain a presence in Dundee beyond 2021.
"The union will continue to campaign to keep these jobs in the city and keep our tax services local.
"We will keep members informed and continue our campaign until all members have received the outcomes they need."
HMRC has been approached for comment.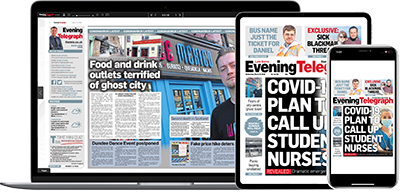 Help support quality local journalism … become a digital subscriber to the Evening Telegraph
For as little as £5.99 a month you can access all of our content, including Premium articles.
Subscribe