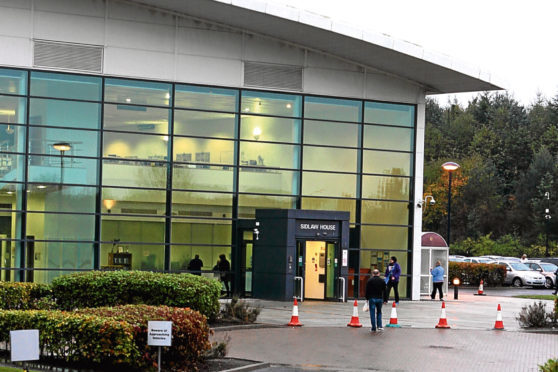 Hundreds of jobs at Dundee's HMRC headquarters are under threat, according to a union chief.
David Lardner, of the Public and Commercial Services Union, said he was demanding clarification from HMRC about the future of 523 jobs at Sidlaw House.
Mr Lardner also said that a consultative ballot was held to find out what action workers would be prepared to take in a bid to secure a pay increase.
He said: "Workers at Sidlaw House are worried and angry on two fronts. First, they don't know if their jobs are safe and secondly, they are prepared to strike over their pay claim."
Mr Lardner said there were "huge issues" with HMRC plans to transfer jobs in Dundee to the Department for Work and Pensions (DWP).
The tax authority has proposed moving the majority of its staff at Sidlaw House to DWP jobs dealing with the new universal credit benefit.
However, Mr Lardner said that HMRC had so far refused to clarify the situation for the workers.
He said: "The axe is hanging over hundreds of jobs and people need to know what's happening.
"We are seeking an urgent meeting with HMRC to clarify the situation.
Mr Lardner said that the pay of civil service workers had been frozen since 2010.
He added: "A total of 60% of members voted in a ballot over pay.
"Of those, 95% voted in favour of taking industrial action to secure a pay rise. This would take the form of strike action."
Mr Lardner said that in the past eight years, civil service workers in Dundee had lost £1.5 million because of a pay cap. He said: "That equates to £4,400 per worker. That is a huge amount of money and workers are now demanding that they get a suitable pay increase."
Three years ago, it was announced that HMRC jobs at Caledonian House in Greenmarket were under threat as HMRC planned to reduce staffing levels by nearly 10,000 by 2021.
A spokesman for HMRC said: "We are continuing to work on confirming plans for people affected and are committed to informing our staff as soon as we can of any changes affecting them, by way of face-to-face conversations.
"The timings of moves are under constant review and we'll be keeping teams due to move updated."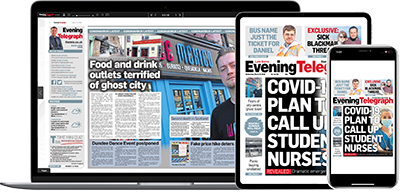 Help support quality local journalism … become a digital subscriber to the Evening Telegraph
For as little as £5.99 a month you can access all of our content, including Premium articles.
Subscribe