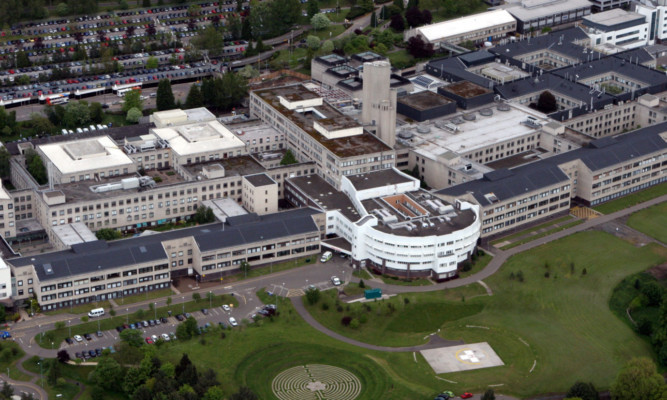 A dispute over bullying policy within NHS Tayside has been resolved.
Unite the Union has agreed to new proposals put forward by the management at Ninewells Hospital amid claims of "bad workplace practices".
It comes after domestic assistants at Dundee's flagship hospital said they had had enough of alleged bullying carried out by supervisors and management.
The news that the proposals have been accepted has alleviated fears of strike action by cleaning staff.
Earlier this year, a ballot revealed 98% of union members employed by the health service supported industrial action.
The new proposals include extra training for line managers on the importance of following NHS policies and a raised profile for the Domestic Partnership Forum, which brings together union representatives and managers.
Dougie Maguire, the Unite regional coordinating officer for members within NHS Tayside, said members had been updated on the changes.
He added: "Our members were happy to accept the proposals but I think it's fair to say there is still concern about the way they will be delivered on the ground.
"If NHS managers work with union representatives in the way they have promised then I would like to hope these problems are behind us.
"However, if they rise again — and management don't take action — members have shown how determined they are not to be mistreated.
"I would like to once again pay tribute to all Unite members who have taken a stand on the issue.
"Standing up to bullying and harassment is never easy but our members have not allowed individuals to feel isolated and have won clarity on NHS policies that will benefit themselves and all other healthcare workers in Tayside."
George Doherty, NHS Tayside's director of human resources and organisational development, said that following a series of discussions between NHS Tayside and Unite senior officials about concerns expressed by some domestic services staff, both parties had confirmed a positive outcome to their meetings.
He added: "All parties believe that by continuing to work together, Unite local officers and NHS Tayside senior managers will positively ensure all staff concerns are fully addressed."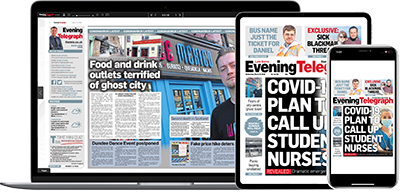 Help support quality local journalism … become a digital subscriber to the Evening Telegraph
Subscribe