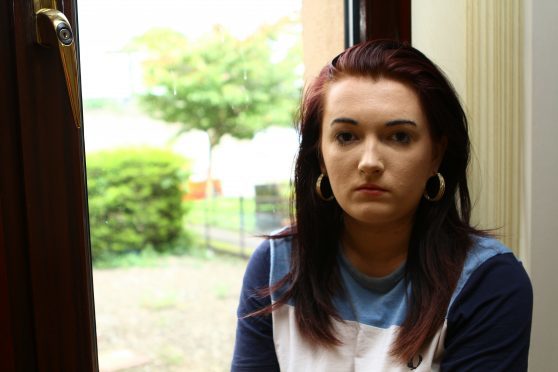 A Dundee woman has been left without a car and £1,600 out of pocket after a motorcyclist smashed into her vehicle.
Ashley Benvie had been living in her new home on Moncur Crescent for only two days when the biker crashed into the back of her Volkswagen Tiguan.
The motorcyclist fled the scene leaving the LexMoto XTR 125 on the road next to the ruined car on August 20 at about 3am while Miss Benvie was sleeping.
After spending 13 days in a garage, the car was written off and she was left with a total bill of £1,600.
Business studies student Miss Benvie, 22, estimated the damage to the car was roughly £3,000.
As the motorcyclist did not have insurance, she had to pay a £400 excess. She will have to fork out a further £1,200 to pay off the remainder of her insurance policy on the car.
Miss Benvie is a fourth-year student at Napier University in Edinburgh, but lives in Dundee due to her job as a management trainee in the city. She requires the car for her studies and work.
She said: "I am going to be left with just pennies to buy a vehicle that's much different."
A police spokeswoman could not confirm if the biker had been traced.
A spokesman for Miss Benvie's insurers, Admiral, said in order for a customer to recover their excess "there needs to be a third party insurance company, which accepts liability".
He added: "Unfortunately, as the third party motorcyclist would appear to have no insurance, there is minimal chance we would be able to claim our outlay back from either the motorcyclist or their insurer.
"We appreciate the accident was out of Ms Benvie's control and she feels upset that she has been left out of pocket. A member of our claims department has agreed to increase the settlement offer for her car."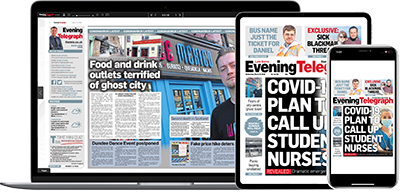 Help support quality local journalism … become a digital subscriber to the Evening Telegraph
For as little as £5.99 a month you can access all of our content, including Premium articles.
Subscribe