Improvements to pedestrian walkways over the Kingsway have been delayed after workers unexpectedly found a network of underground cables.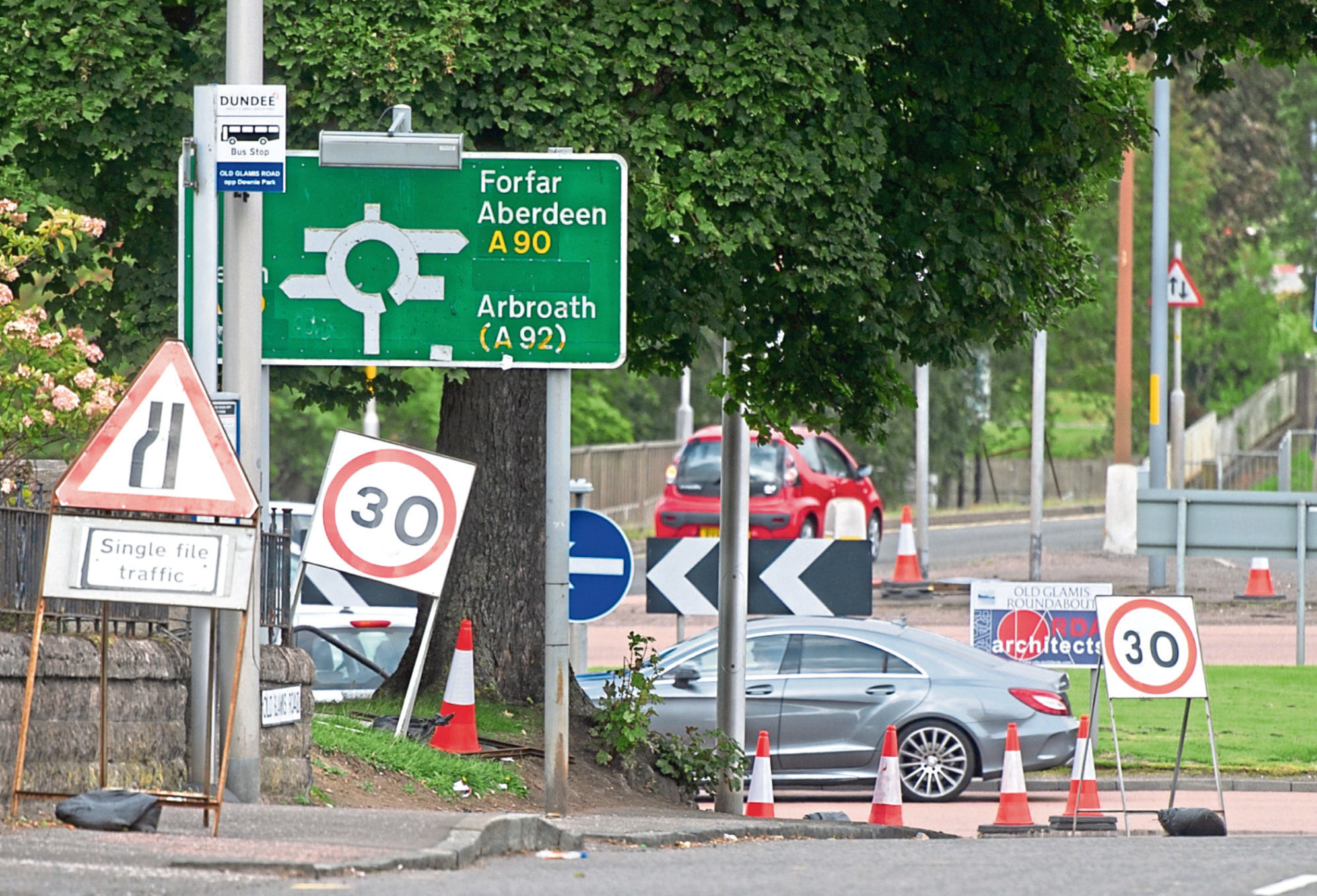 BEAR Scotland has been carrying out £500,000 of improvements to footpaths crossing the busy road since July.
However, while the firm has completed part of the works, repairs at Old Glamis Road are running behind schedule.
Work at Old Glamis Road began at the end of July and was meant to be finished within three weeks.
But tools and components are still at the site – and works that were meant to start at Pitkerro Road at the end of last month are yet to begin.
BEAR Scotland said earlier this summer that it aimed to begin work on the final phase at Pitkerro by the end of August.
It aimed to have the five-week work at that roundabout completed by the end of September.
However, the works are likely to run into next month, with the potential to cause disruption to motorists and those looking to safely cross the Kingsway.
BEAR Scotland's work has realigned parts of the Kingsway and new vehicle restraint barriers have been installed.
The works have been carried out to improve pedestrian safety on the route, and to reduce the risk of the overhead walkways being damaged in the event of a car accident.
Past incidents have seen parts of the footbridges damaged by vehicles and the new protection measures aim to avoid a repeat of such incidents in future.
The works at Strathmartine Road were completed on schedule.
A spokeswoman for BEAR Scotland said: "The ongoing improvements at Old Glamis Road footbridge on the Kingsway have been delayed due to the discovery of uncharted underground service cables around the site.
"This has meant significant changes were required to the scheme design to avoid expensive diversion works being necessary.
"This revised design has also required bespoke components to be manufactured, which has further lengthened the process.
"The team are due to complete the northbound side of the project by the end of next week, with the southbound side due to be completed by the end of the month."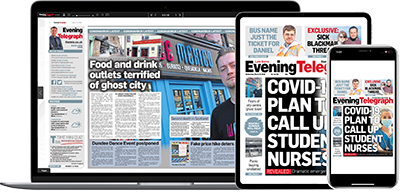 Help support quality local journalism … become a digital subscriber to the Evening Telegraph
Subscribe