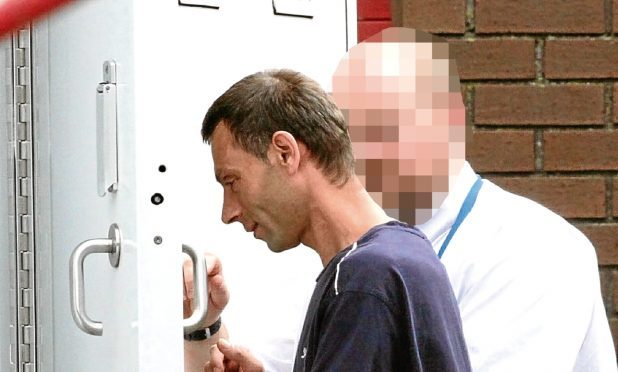 A man has been handed a 24-month sentence after carrying out two sex attacks in Dundee.
Following a seven-day trial at the High Court in Dunfermline, Romanian national Gigi Ciriblan, 37, was unanimously found guilty of sexually assaulting a teenage girl at a bus stop in the Seagate on August 28 by repeatedly kissing her and touching her leg.
He was also convicted of sexually assaulting another woman just four days earlier within a phone box on Arbroath Road.
Ciriblan was acquitted of two rapes, one attempted rape and another sexual assault.
On Thursday, he was sentenced to two years in prison at the High Court in Glasgow, backdated to September 1 last year.
Ciriblan's appearance in court followed him being charged after a major police investigation which saw parts of the city centre cordoned off when the allegations came to light.
While giving evidence at the trial in front of Lord Beckett, Ciriblan had admitted kissing the first complainer in the Seagate.
But Ciriblan insisted he had only given her a quick stroke on the leg and it had not gone any further after realising how distressed she was.
Ciriblan, who arrived in Scotland to look for work just a month before the attacks, also claimed he never touched the woman in the phone box in Arbroath Road. He told the court he had been attempting to call his sister when he was confronted by the angry woman.
Despite Ciriblan's explanations, his defence counsel, Matt Jackson, admitted to the jury some of his client's behaviour had been "unpleasant and distasteful".
Advocate depute Stephen McCloy described the Romanian's actions as "a campaign of criminal conduct".
While giving evidence through a translator in the witness box, Ciriblan cut an awkward figure.
There were long pauses before answering questions put to him.
But jurors felt there wasn't enough proof to convict Ciriblan of the two rapes, one attempted rape and a sexual assault and found him not proven of the four charges.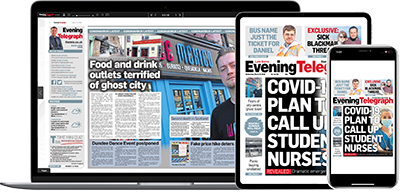 Help support quality local journalism … become a digital subscriber to the Evening Telegraph
Subscribe