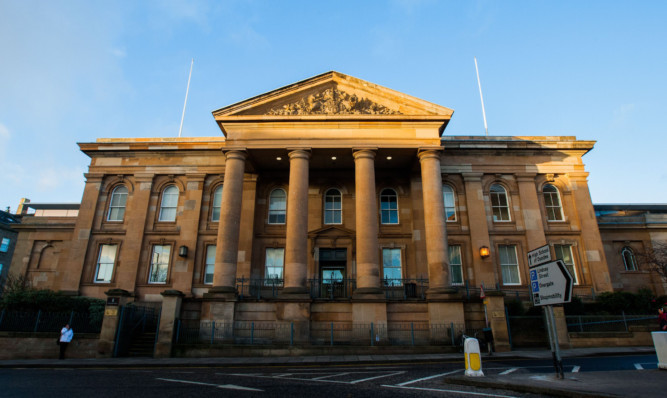 Two teens who attacked a man in a Dundee lane leaving him with footprints on his face are behind bars.
Warren Valentine and Scott Wheeler, both 19, were each sentenced to detention at Dundee Sheriff Court after admitting assault.
The court heard Valentine and Wheeler punched and kicked their victim, injuring him and endangering his life.
Fiscal depute Eilidh Robertson told the court the victim and Valentine had arranged to meet at High Street on April 29 last year, and Valentine arrived at 1.55pm with his friend Wheeler and Dylan Reid, 19, who were unknown to the victim.
The fiscal said: "The group walked together through town, ending up at Rose Lane, a path in the Hilltown. At this point Wheeler punched the man on the head repeatedly from behind.
"This took the man by surprise and appeared to be unprovoked. Valentine thereafter punched their victim on the head."
A struggle then ensued between Valentine and the man, with both falling on the ground. While on the ground the victim was punched by Wheeler again and kicked at least twice in the head by Valentine.
The victim heard either Wheeler or Reid shouting at Valentine to "give it a break".
When the man fell to the ground, his phone had fallen out of his pocket and Reid picked it up. Reid then sold it the next day.
After the attack, the man went to a nearby shop and police were contacted.
When officers and paramedics arrived they noted "obvious footwear impressions" on the victim's face and cuts and bruising on his head and body.
Valentine, of Spey Drive, and Wheeler, of Fullarton Street, both admitted that while acting together they assaulted a man by repeatedly punching him on the head, kicking him on the head and stamping on his head, all to his injury and to the danger of his life, on April 29 last year.
Valentine was sentenced to 14 months detention and Wheeler was sentenced to 18 months detention.
Reid, of St Clements Terrace, admitted stealing the victim's mobile phone. His sentence was deferred until November 16.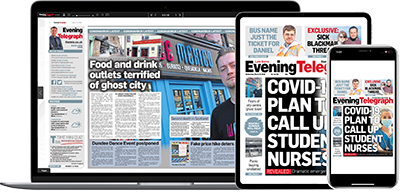 Help support quality local journalism … become a digital subscriber to the Evening Telegraph
Subscribe