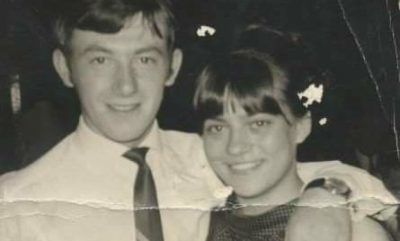 It was 50 years ago that a chance meeting between a soon-to-be-married couple and a group of friends turned into a week-long marriage celebration.
Now, with the golden wedding anniversary coming up, Val Smith is trying to find one of the men that helped her sister Kath and brother-in-law Terry Scott celebrate their marriage.
Kath and Terry had gone to Morecambe Bay in North West England before their wedding, where they met George Sinclair, who was from Dundee, and a group of his friends.
"They met a couple of guys and got on like a house on fire and invited them to the wedding that was coming up," Val said.
George and his friends attended the wedding, before staying with the newly-married couple for a week at their house in Gateshead, Tyne and Wear.
Val, who still lives in Newcastle, said they had since lost touch with the guys but with the 50th wedding anniversary coming up, Kath had mentioned trying to get back in touch with George and Val had decided to try to make contact for her as a surprise.
She knew George's mother had lived in Tannadice Road around the late 60s and also that he had a sister, and said she thought he had lived on Dens Road at some point.
"It would be a buzz if I could just speak to him again, if he's still around," she said.
She said if anyone had any information about George, they could get in touch with her on 0752 333 1469.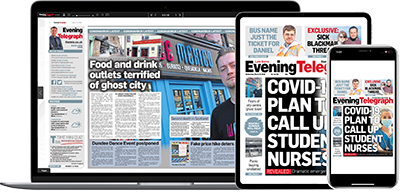 Help support quality local journalism … become a digital subscriber to the Evening Telegraph
For as little as £5.99 a month you can access all of our content, including Premium articles.
Subscribe