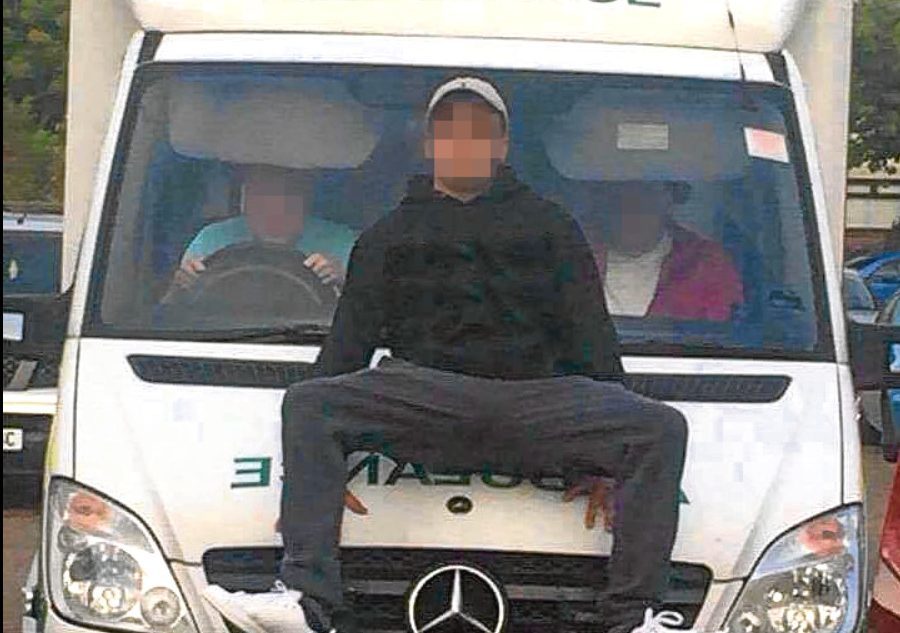 This is the moment a drinking session "got a bit out of hand" and three revellers "hijacked" an ambulance while paramedics were attending to a patient.
An ambulance was called to Carnoustie's Westfield Place after a report of a man suffering a fit.
It's understood paramedics spent about an hour at the scene as they treated the patient inside a house, having treated the incident as a medical emergency.
But while this went on, two people understood to have been at the same party as the ill man, clambered inside the cabin of the vehicle for photos, while another sat on the bonnet.
The image was then posted on social media, with the caption: "Some boy wasn't well so they phoned an ambulance. Ambulance boy went in the house, so his wee pals hijacked the ambulance. . . couldn't believe my eyes."
One of the men involved told the Tele the picture had spread across the country on the internet but he claimed it was a harmless bit of fun during a boozy party.
The reveller said: "The weekend got a bit out of hand and before we knew it, it was Sunday afternoon.
"Our diabetic pal had a fit, paramedics came and we thought we'd pose for a photo while we waited on him getting better. They left and the session continued.
"I've now got a boy from Glasgow who is messaging me saying we're famous down there."
Another party-goer insisted that their friend was OK after being treated and was able to continue enjoying the party afterwards.
He said: "We were in Carnoustie at a mate's house and someone started having a fit so we phoned an ambulance. When paramedics were seeing to him in the house, that's when the photo happened. Our friend is fine."
However, a spokesman for the Scottish Ambulance Service said the trio's antics on Sunday could have had more serious consequences.
He said: "The crew responded to a potentially serious medical case and were inside a house at the time that the picture was taken.
"While the intention may have been light-hearted and in this instance there was no damage to the vehicle, a different outcome could have resulted in an ambulance being taken off the road for repair on a busy weekend.
"Our ambulance crews respond to patients in all weathers and situations and deserve respect for the high-quality care that they provide."
It comes just days after a joint campaign was launched by Police Scotland and the Scottish Ambulance Service about how staff are affected by dealing with booze-related incidents.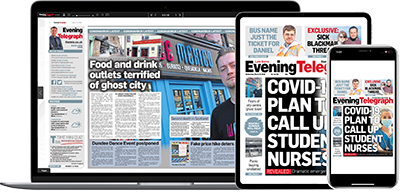 Help support quality local journalism … become a digital subscriber to the Evening Telegraph
For as little as £5.99 a month you can access all of our content, including Premium articles.
Subscribe