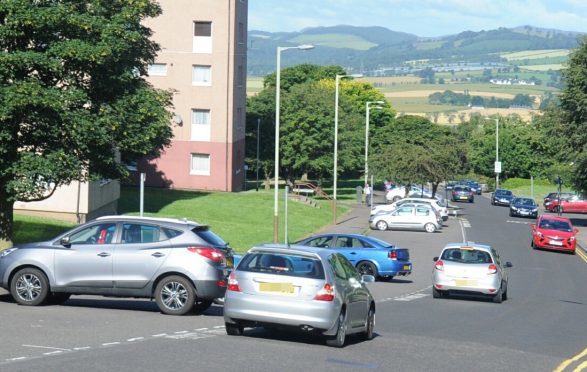 Three people accused of possessing offensive weapons during a fight in a city street have appeared at Dundee Sheriff Court.
John Phinn, 42, of Deveron Terrace, Mark Thomson, 40, and Yvonne Thomson, 28, both of Deveron Crescent, all Dundee, appeared separately in private before Sheriff George Way on the same petition alleging seven charges in total.
Phinn is accused of, on April 17, at Spey Drive in Menzieshill, possessing a kitchen knife.
He is also accused of, while acting with Mark Thomson, behaving in a disorderly manner, brandishing a bottle, a knife and a baton, engaging in a stand-up fight and committing a breach of the peace, Thomson while on bail.
Mark Thomson is also accused of, on the same date at Spey Drive, possessing a baton and a bottle, while on bail.
Yvonne Thomson is alleged to have, on the same date at the same place, assaulted Danielle Mitchell, struck her on the head with a baton, knocked her to the ground, struck her on the head with a craft knife or similar, kicked her on the head to her severe injury and permanent disfigurement; possessed a baton and a craft knife, all while on bail.
All three made no plea and the case was continued for further examination.
Phinn was granted bail while both Thomsons were remanded in custody.
People living near the scene of the alleged incident spoke to the Tele at the time of having seen a large police presence in the area.
One woman said that police had sealed off the entry to a block of flats during the incident.
Officers were seen to be questioning neighbours and people who had been passing by.