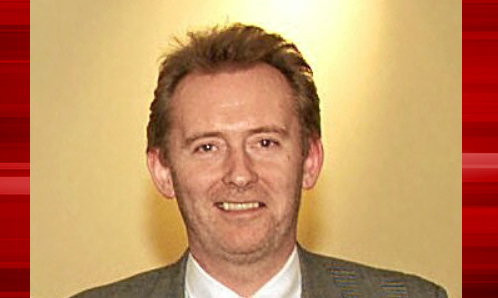 One of Dundee's most prominent criminal lawyers has died.
Robert Bruce — who was known as Bob — was taken to Ninewells Hospital and passed away on Saturday at the age of 57.
Today his friends and colleagues said that "one of a kind" Bob would be a huge loss.
Derek Duncan, a partner at Lindsays solicitors and estate agents and a lifelong friend, said: "Bob was a larger-than-life character whose untimely death has been devastating news for his family, business colleagues and friends.
"He was a successful lawyer and businessman but, much more importantly, held in great affection by everyone who knew him.
"A lifelong Dundee United fan, he was also an accomplished sportsman in his own right having played amateur football for many years and being particularly well-known in local tennis circles.
"He was a great raconteur who loved to be the centre of attention but was never afraid to laugh at himself.
"For those of us who knew him for many years it didn't matter how often he told the same stories, or how exaggerated we knew them to be, he was always entertaining and the life and soul of any party. He will be sorely missed by his family and many friends."
Larry Flynn, a solicitor with Flynn & Co, added: "Bob's passing is a huge loss to the legal profession.
"He was someone who was really well-known and respected by everyone.
"He was very successful in Tayside and dealt with all walks of professional life."
Bob was a partner in Bruce Short Solicitors before he left the firm to develop Secure Air Parks.
He came back in 1996 and opened his own practice, Bruce & Co, which was based in Arbroath and then branched out to Forfar. He grew the business from a single room office to one of the most established firms in the area.
Larry added: "Lots of Dundee lawyers trained with Bob and went on to great things — his methods actually shaped a lot in terms of the way that lawyers do things.
"Bruce was a really big part of the legal profession in the area and he will be sorely missed. He was born and bred in Dundee – a lifelong Dundee United fan.
"He was also an avid tennis player and a member of the local club – he was legendary for selling tables at charity club dances. He was always organising tables for charity – he was great at it."
A police spokeswoman said that officers attended an address in the Stannersgate area on Sunday May 8 following concern for a 57-year-old man.
She said there were no suspicious circumstances.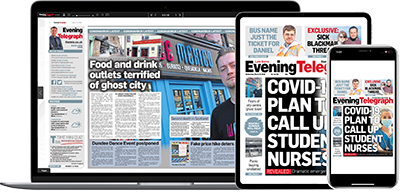 Help support quality local journalism … become a digital subscriber to the Evening Telegraph
Subscribe