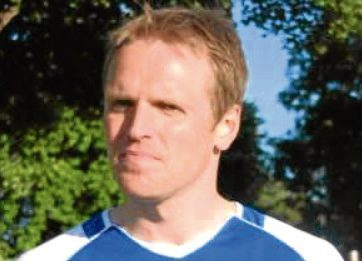 A Dundee footballer has died at the age of 39 after a battle with Motor Neurone Disease.
Lee Bertie was diagnosed with the terminal illness in 2014 and spoke previously of his fears that playing football had given him the disease.
He was a popular junior player in Dundee and had spells at Broughty Athletic and Lochee United.
In recent years, he moved to Kirriemuir with his wife Claire, son Cole and daughters Lois-Lily and Murran.
Despite his debilitating condition, he had continued to work from home in the IT sector.
A spokesman for the family said: "We just want to say thank you to everyone who has supported Lee — his school pals that stuck by him the whole time, and also the local authorities up in Forfar who looked after him in the latter stages when he was really suffering.
"So we want to say thank you to everyone who gave him solace and comfort over the last six to nine months.
"Lee will be sorely missed by everyone. He was a good, hard working laddie and all he was there for was his family."
Ronnie McKenzie, the president of Broughty Athletic, said no one had a bad word to say about Lee and said the club would be hoping to pay a fitting tribute to him in the future.
He said: "Everybody knew what Lee had been going through, but at the same time it was still a shock to hear he had died.
"Lee was respected by everybody and nobody would have a bad word to say about him.
"I think Lee was up at the end of last season for one of the games and we will be in touch with his wife as there is stuff we would like to do for him in his memory."
Larry Duncan, club secretary at Lochee United, paid tribute to Lee, who he described as a "family man".
He said: "I got the phone call yesterday and I was really, really sad to hear the news.
"Most of the guys who played with Lee have retired now and I've had a few calls myself and no doubt I will again today from people trying to find out when his funeral will be.
"Lee was an absolute gentleman. He was one of the nicest guys you could have met and there's that saying that the good people go first.
"He was a real character in the dressing room and was really loved and respected by his teammates.
"He was a very good player as well. He was a big, strong centre half and had a great time at Lochee United and was involved in successes at the club."
Gary Strachan, former manager of Broughty Athletic, knew Lee for 23 years. He said: "It's just so sad, he was one of the good ones."
Lee, who was given a testimonial by Broughty Athletic in June 2015, spoke to the Tele on several occasions to raise awareness of MND.
He also revealed he feared heading the ball may have contributed to his illness.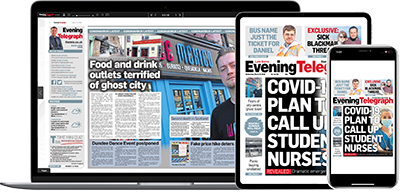 Help support quality local journalism … become a digital subscriber to the Evening Telegraph
Subscribe