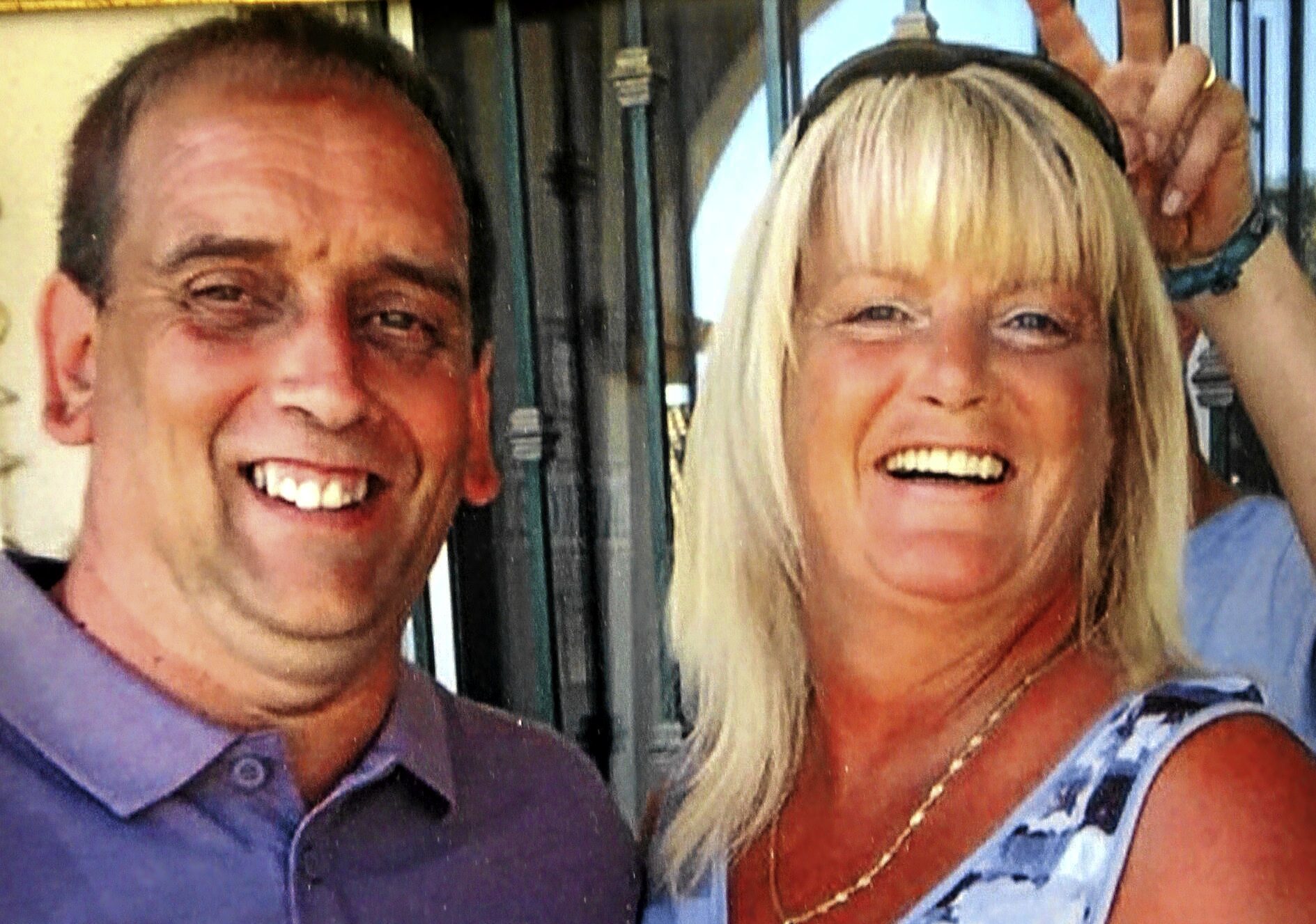 A well-known Dundee publican has died after a short battle with cancer.
Brian Mackie, 52, who ran Ross's Bar on Arbroath Road with wife Lynn, passed away on Sunday.
Today, his wife of 27 years paid tribute to the man she says she fell in love with the moment she met him.
"Brian was just a thoroughly nice guy," said Lynn, 49, at the home she and Brian shared on Gillburn Road.
"We just got on from the minute we met 30 years ago — Brian was my best pal and I'm really going to miss him."
Brian was diagnosed with liver cancer last November and was told at that time that it was incurable.
However, Lynn said that his diagnosis later changed when he was told that he was actually suffering from the rarer cancer of the bile duct. She added: "Brian received one session of chemotherapy last month but we were told his body couldn't take any more.
"Sadly Brian did suffer towards the end but he never complained.
"Even on Sunday morning before he passed away, Brian was joking with me and having a bit of a banter.
"When he was unwell in bed and we were all gathered round he always laughed and asked us 'what are you staring at?'"
In December, just after cancer was diagnosed, Brian told the Tele that his illness had come as a "devastating blow".
He was hopeful at the time, however, that although treatment wouldn't cure him, it would give him longer at home with Lynn and his family.
It came only months after the couple had been through court battles with Sky over claims that their pub had broadcasted football games illegally.
Brian was previously fined in court for showing matches before the TV company launched its own legal action, seeking thousands of pounds from the couple.
Brian was forced to give up working at the pub at the end of last year.
Lynn continued to run it and plans to keep it going into the future.
Brian went to St Columba's Primary School and Lawside Academy.
He previously also ran Mackie's Bar, also in Arbroath Road.
He is also survived by two daughters, Melissa, 27, Nikki, 25, and a son, Brian, 23.