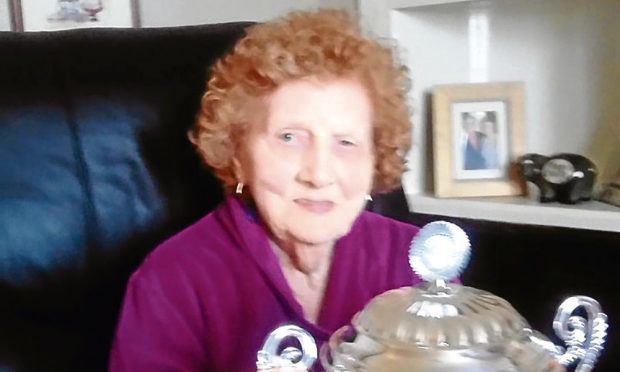 Tributes have been paid to a "one-of-a-kind" former Dundee landlady.
Daisy Sardella, 86, of Coldside, owned many pubs in the city throughout the years, with her longest stint at the Hansom Cab during the 1970s.
She also ran the Claverhouse and Whitehorse bars.
Her son Leno, 58, said his mum "absolutely lived for the pubs she ran".
He said: "She loved nothing better than being in there with her customers.
"Mum was a great singer too — she sang in the old Chalet bar in Broughty Ferry before running her own pubs.
"My mum was an incredibly generous person. Every Christmas, she would make a box for the pensioners in the pub containing a week's worth of shopping and a half bottle of their chosen drink.
"She would always send money to charities. I would think in her time, she has donated nearly £100,000.
"She was just the most amazing person I have ever met — she really was one of a kind."
Although Daisy, who died peacefully on Tuesday, loved her customers, Leno said she wasn't shy in chucking someone out.
He added: "My mum always said 'If you need a bouncer on the door of your pub, you shouldn't be running it'.
"At closing time, my mum would always say 'finish your drink or wear it' and she meant it.
"Mum even barred me from the pub so she definitely wasn't discriminatory.
"Although she was tough, everyone loved and respected her."
Daisy was married to husband Leno for more than 60 years and had two children, Leno and Lorraine.
Daisy also later welcomed four grandsons.
Grandson Nico Sardella said: "She was an amazing gran. "I have never met anyone like her. She was always getting on to me for not shaving though, even just a few days ago she gave me a row.
"Gran was honestly the best woman I have ever met."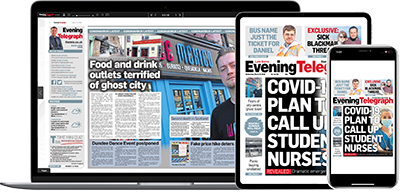 Help support quality local journalism … become a digital subscriber to the Evening Telegraph
Subscribe