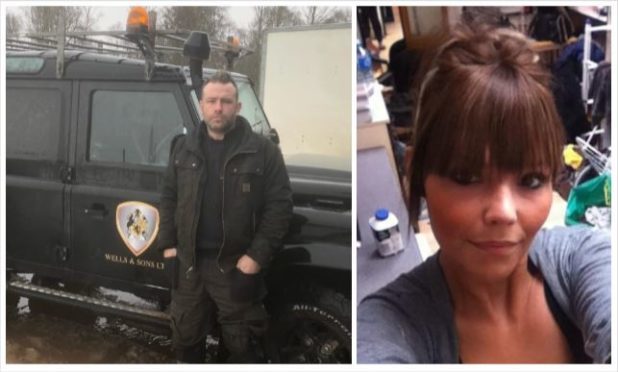 A woman has praised the stranger who used his Land-Rover to clear the snow away from her mother's house to allow her to get out.
Kelly Stewart said her mum had been trapped in by waist-deep snow as the Beast from the East hit Scotland and was unable to get out from her home in Aberlemno, Angus until Will Wells cleared a path to the road for her.
Kelly said Will had also been clearing the snow away from the schools around Aberlemno, and had been coming back to check on her mum.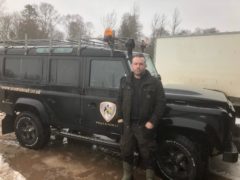 "He's been back three times," she said.
"He was back there this morning to make sure she was ok.
"I offered him something for it but he wouldn't take it."
Will said what he did wasn't much and he had just been trying to help like everyone else.
"I'm not the kind of person who could see how bad the weather is and put my feet up when I've got the Land-Rover with the snow plough on it," he said.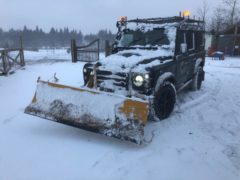 He originally put a post on Facebook offering to help and since Thursday morning had been out every day from 6:30am to around four or five in the evening, clearing roads and driveways the council hadn't done.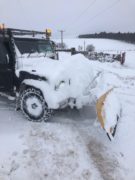 Will said he had come across a few snow drifts as high as five or six feet which he had been unable to clear but he had done as much as he could.
"It's only a basic plough but it's done a good solid job for driveways," he said.
"At Tannadice school, the council were not able to get out and clear the steep drive and car park, the bus got stuck half way up, so on dropping my son off at nursery we cleared the drive and car park."
He'd had a few close calls along the way, including almost getting stuck and getting the last bit of diesel in Forfar on Saturday.
"I had just finished filling up when the staff came out to put the tag on saying they were out of diesel," he said.
Working for himself had allowed Will to take time off from his building business and his apprentice Innes Black had also headed out with him to help, but he was just about ready to head back to work.
"I'm thinking I'm just about out of the woods," he said.