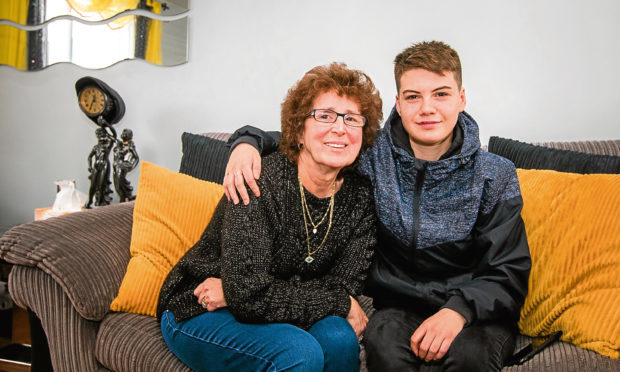 At the age of 14, Shavanna Mullins made a phone call which changed her life.
Feeling like she could no longer deal with the arguing and fighting in her family home, she turned to social services for help.
Now aged 18, Shavanna has spoken about how referring herself to the care system has changed her life for the better.
The former Harris Academy pupil has been staying with foster carer Liz Cussick and Liz's partner Rab Low in Fintry for the past four years.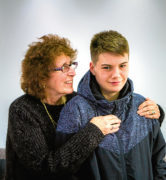 She had originally only been due to stay with the couple for one night.
Shavanna said: "Staying with Liz and Rab has been the longest night of my life — but I am so glad Liz agreed to have me.
"It was really scary at first but they have both been amazing. They are always there for me, no matter what.
"It took a few weeks for me to fully settle but I felt so much better here than what I did before.
"Arguing and fighting had always been a problem in my family home but with Liz and Rab I have always felt really safe.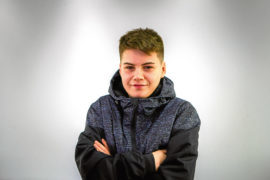 "Coming to stay with them is the best thing that has ever happened to me.
"I know that my life would have been so different if I had not phoned social services and been placed with them."
Not only have Liz and Rab provided a home for Shavanna and a number of other children they have fostered over the years, they have also provided a support network.
Shavanna added: "Liz and Rab are always there if I need to talk to someone and they always give good advice.
"Liz would always tell me to stick in at school.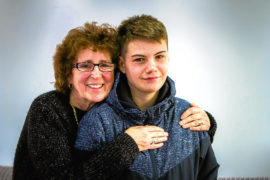 "Although I never really listened, I knew she just wanted the best for me.
"Rab will always have a joke and make you laugh no matter what.
"The extended family also made me feel so welcome and I get on great with them."
Shavanna is now able to move out of her foster home and is looking for her own flat.
She said: "I do want to move out, not to get away, but I know there are kids out there that need the bed and the amazing care.
"I'm hoping to apply to the Army to become an engineer or a medic."
Liz described Shavanna as a "good lassie with a good heart".
She added: "She honestly doesn't realise how amazing she is.
"I hope everything works out for her with the Army — it will be the making of her."
Shavanna also urged anyone thinking of becoming a foster carer to have a look into it.
She said: "Anyone who thinks they may be interested in fostering should definitely do it.
"Being put into foster care absolutely changed my life for the better and I wouldn't have it any other way."
Liz also backed the call for more foster carers.
She said: "Shavanna has always been so grateful for everything we have done for her and always tells me how thankful she is.
"It is not always easy but hearing how much you have helped change someone's life makes it all worthwhile.
"There are so many children out there that are in need of a safe home, so pick up the phone and do it."
Councillor Gregor Murray, convener of the children and families service, also called for more foster carers in the area.
The councillor said: "We are always appealing for people to come forward to become foster carers.
"Anyone who is interested should call 01382 436060 as it could make a real difference to the lives of children in this city."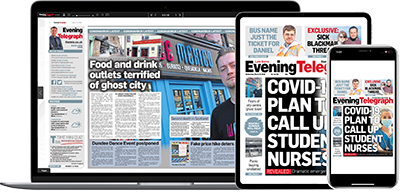 Help support quality local journalism … become a digital subscriber to the Evening Telegraph
For as little as £5.99 a month you can access all of our content, including Premium articles.
Subscribe