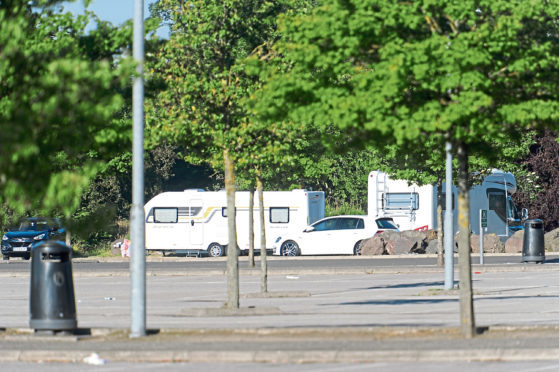 A councillors is urging Travellers to make use of sites available to them instead of setting up camp illegally.
Caravans have been spotted once again at Camperdown Leisure Park, next to Dundee Ice Arena.
A motorhome, a caravan and two cars were parked in the car park across from the venue.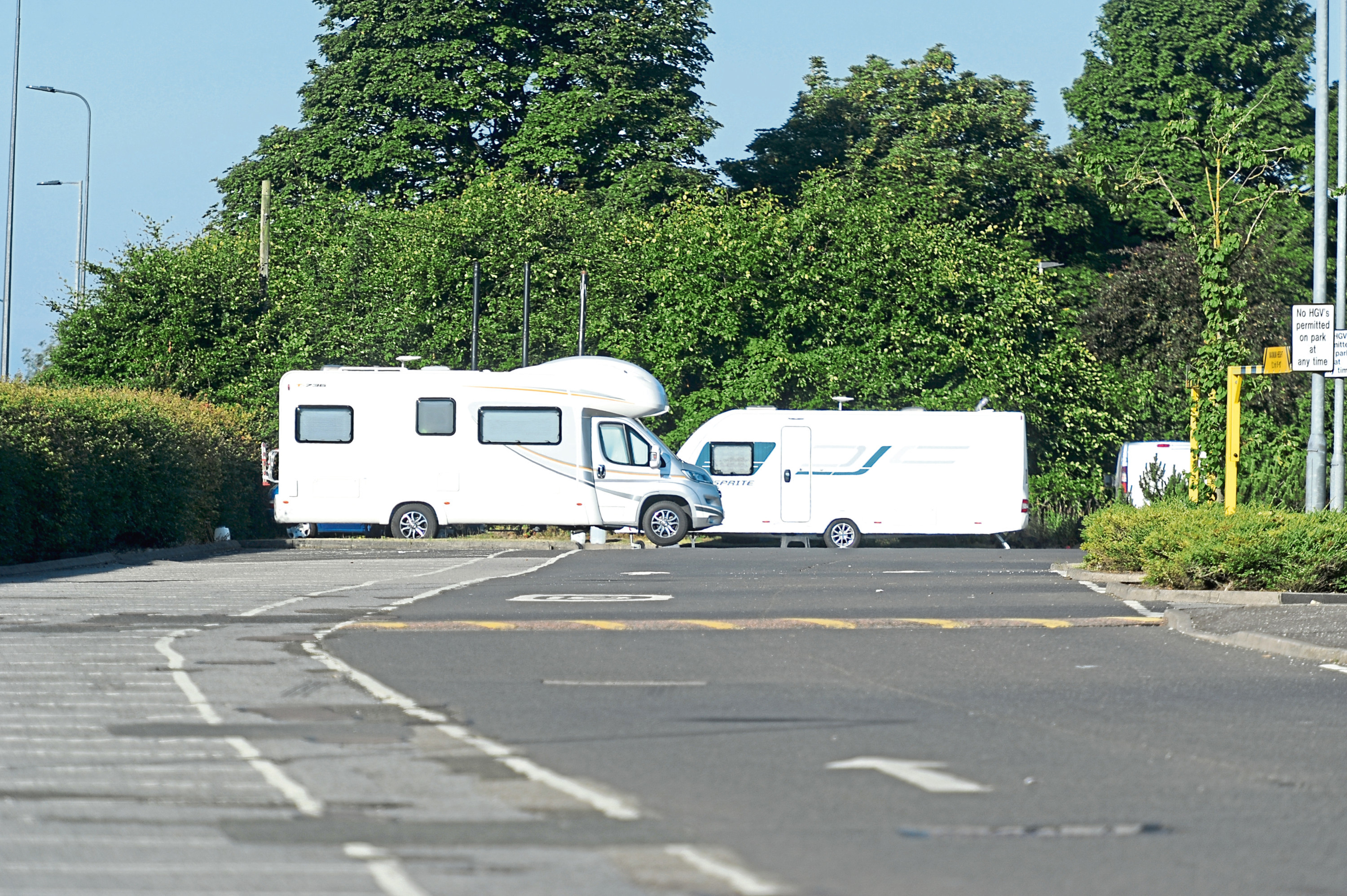 Councillor Kevin Keenan, who represents the Strathmartine Ward, said: "I passed at the weekend and noticed them then.
"There is a site at Tealing and there was talk of another site that was meant to be at Camperdown Park, essentially a bit fenced off. I know some people were a bit upset by that, as they did see it is giving away part of the park which was gifted to the town. But I suppose it puts people into one area which is designed for that purpose.
"I think the idea would be to engage with the Travelling community more, provide skips for them to get rid of their rubbish and in return get some payment from them. Legislation is in place to remove people who camp illegally, and I do think any legislation has to work both ways."
The new camp comes just over a month after Travellers set up in the same location.
The group had moved to the site after being evicted from a spot outside Toys R Us at Kingsway West Retail Park.
The group had parked outside the store, which closed in April, across disabled bays, and had set up fixtures such as barbecues.
The area at Camperdown Leisure Park is not licenced for the purposes of camping, therefore anyone who sets up caravans at the site is doing so against the law.
Dundee City Council provides a purpose-built caravan park at Balmuir Wood in Tealing, for up to 20 pitches.
Each site has its own utility unit, and a hook-up facility for electricity. The utility units contain a kitchen and a shower, as well as room for storage. There is also a children's play area.
The site is just six miles out of Dundee and has local shops, a doctor's surgery and a primary school nearby.
A Dundee City Council spokeswoman said: "We are aware of the situation and are continuing to monitor it." A Police Scotland spokesman said the force had not been notified of the group at the leisure park.
According to housing charity Shelter Scotland, Travellers staying on private sites can be evicted "fairly easily" by landowners if they do not have permission to be there.
The charity said: "If you park up on private land without consent, the owner or legal occupier – for example, a tenant – can take steps to evict you."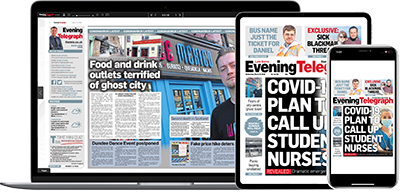 Help support quality local journalism … become a digital subscriber to the Evening Telegraph
Subscribe