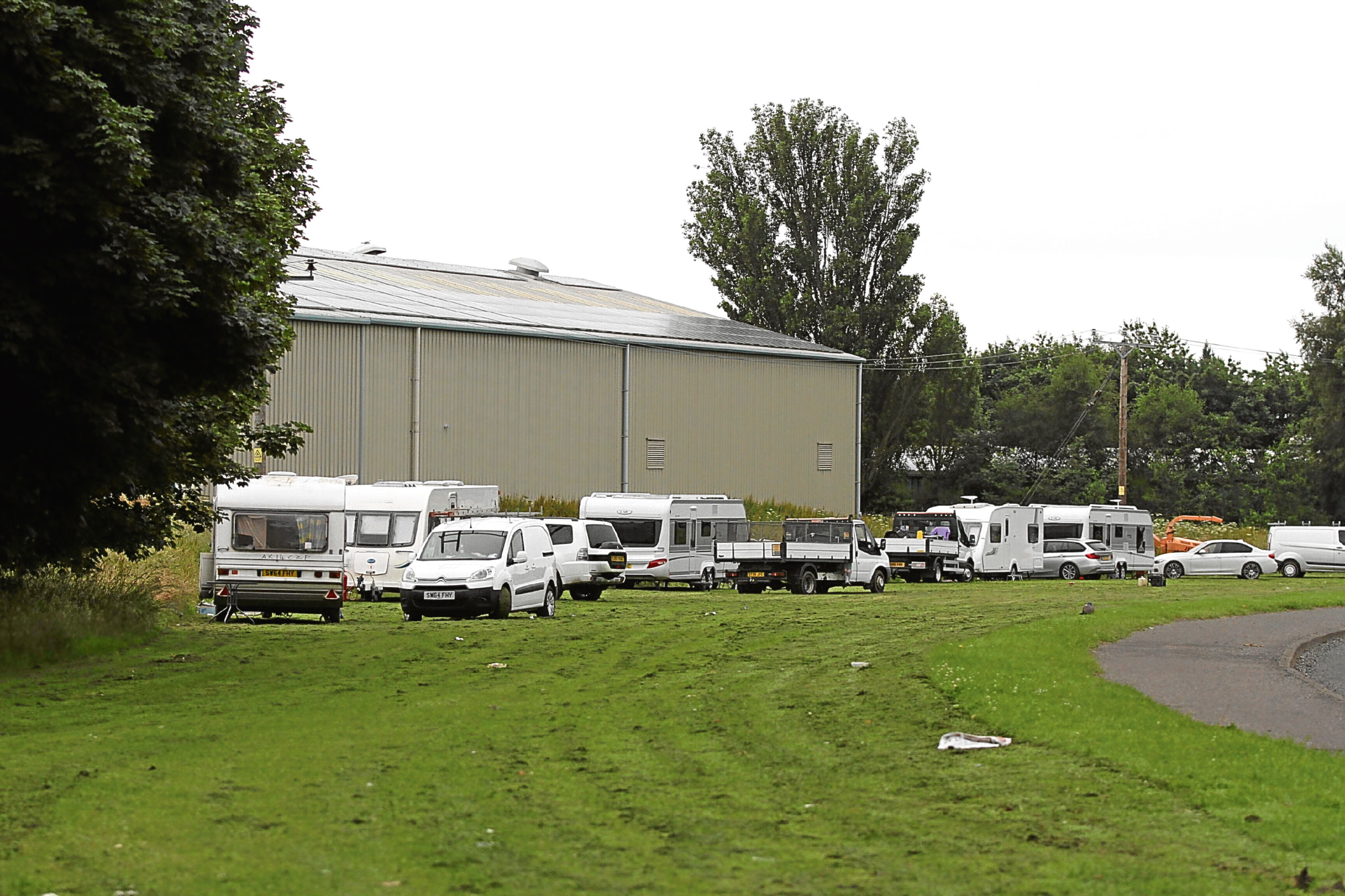 A GROUP of Travellers has set up camp by a Dundee industrial estate.
It comes just a day after it was announced that council efforts to curb the number of illicit Traveller sites were beginning to pay off — with a sharp drop in the number of camps compared to last year.
The site has been set up at Baldovie road next to West Pitkerro Industrial Estate.
When the Tele approached the Travellers today, a woman called Mary said they had only arrived last night.
She said: "We are travelling from Aberdeen to Glasgow. We got as far as Dundee and the children were tired so we decided to stop here for the night.
"We plan to move on and continue our journey."
Mary said she had never camped in Dundee before.
She added: "We haven't been here long and have not been approached by anyone from the council so far today."
One resident, who did not want to be named, said he was unhappy about the unauthorised camp, which is opposite to Ravensby Glass.
He said: "Litter can already be seen around this area and my concern is that the rubbish and mess will become worse the longer that the Travellers are allowed to remain at this site.
"I strongly object to the Travellers being here — and would suggest that prompt and robust action is taken to prevent a recurrence."
He suggested it might be possible to prevent further camping around the area by preventing access for vehicles to potential caravan sites.
Another resident who lives nearby said he first saw the camp when he was travelling home from work last night.
He said: "I've just read about the success of council efforts in dealing with Traveller camps and was surprised to see this one.
"To be fair I've never seen them camping in this area before. Hopefully they won't stay too long."
John Alexander, convener of the city's neighbourhood services committee, pledged to look into the issue.
He said: "Whenever an encampment of Travellers sets up, our liaison officer will go to see them. That's our first port of call — he will speak to them to find out where they have come from, where they are heading and how long they plan to stay.
"He will also make them aware of the designated Traveller sites they can go to.
"Once we find out what their plans are we will decide what action, if any, we need to take.
"We try to be reasonable with the Travellers but we also have a duty to the local, settled population.
"We have been working hard at this a while now and our efforts are paying off."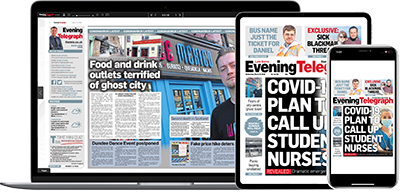 Help support quality local journalism … become a digital subscriber to the Evening Telegraph
For as little as £5.99 a month you can access all of our content, including Premium articles.
Subscribe