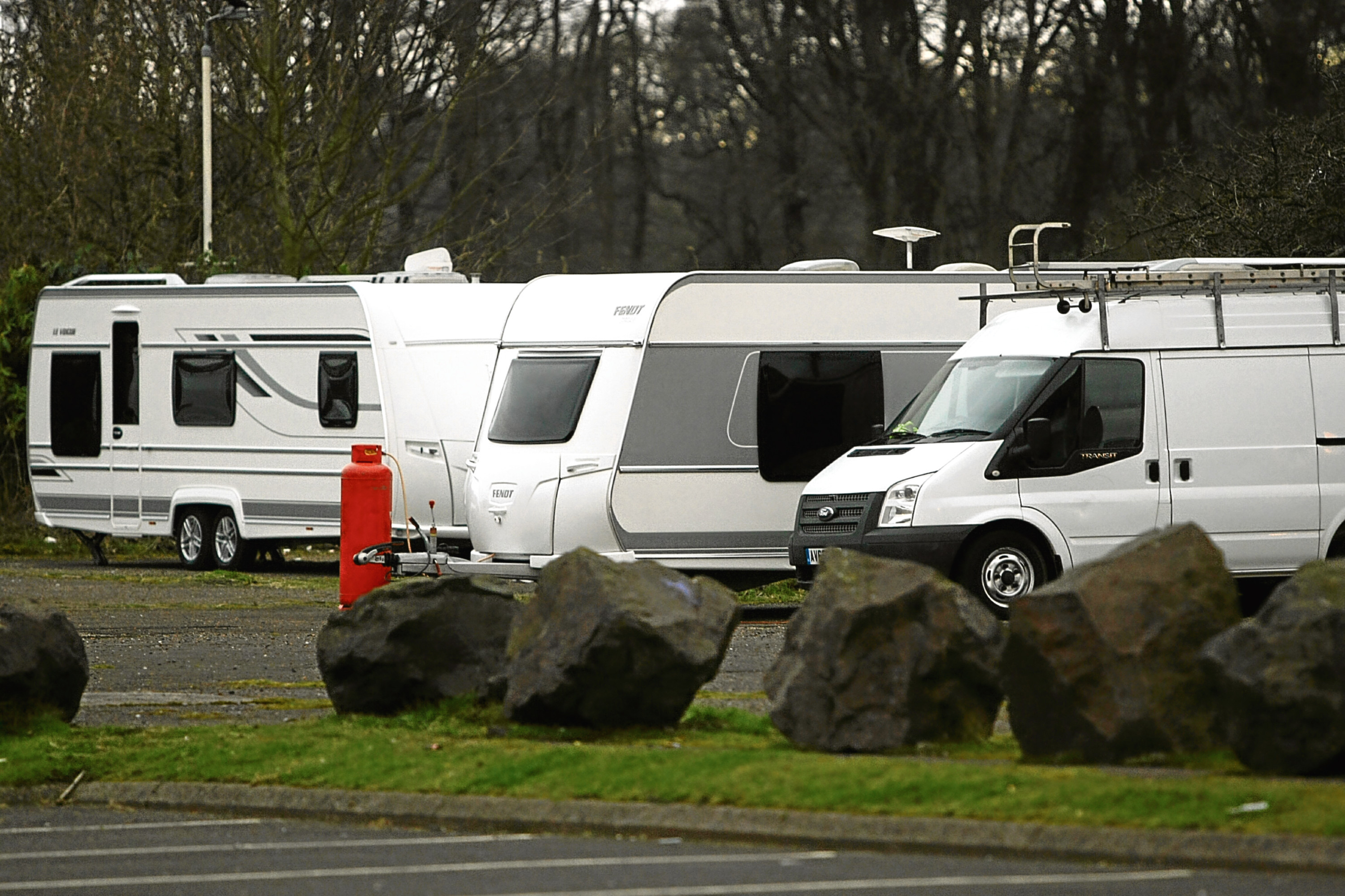 A group of Travellers have pitched up at a site near to Camperdown Leisure Park.
Four caravans and other vehicles are said to have arrived on the land adjacent to the Dundee Ice Arena on Monday.
Boulders placed in the area to restrict vehicle access have been removed.
Staff at the Ice Arena said that they are yet to encounter any difficulties, but were quick to inform the council.
A staff member at Cineworld, who didn't wish to be named, told the Tele: "When the group arrived they were further back on the road but now they've moved onto the grass verge.
"They've been pretty quiet overall but they did manage to move the boulders that were sitting there to stop the cars coming in.
"We contacted Dundee City Council about it.
"I don't know if they'll be moved on any time soon."
One dog walker, who asked not to be named, said: "Everyone needs somewhere to stay and I understand this is how some people choose to live.
"However, if I was to go and pitch a tent or caravan in the middle of council or private ground I would be moved away.
"It's unlikely Travellers pay council tax yet the council foots the bill anytime a mess is left behind on one of these illegal sites.
"There are proper designated sites in place that should be used."
One local taxi driver said if the boulders at the site had been removed by the group then the authorities should be made aware.
He said: "Nobody else would get away with that."
While sympathetic to their situation, Lochee councillor Tom Ferguson has called for more clarity on the issue of Travellers using unauthorised sites. He added: "The matter has now been taken up with our council officers.
The Travellers do need somewhere to go, they are part of society whether some people like it or not and I'd like to see everyone being able to live together in Dundee.
"But I am particularly interested in how they managed to get into this site.
"I believe it may now be private land."
A Dundee City Council spokesman said: "We are aware of the situation and are monitoring it on a daily basis."
The Travellers declined to comment when approached by the Evening Telegraph.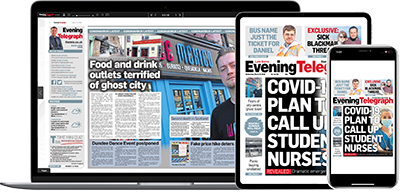 Help support quality local journalism … become a digital subscriber to the Evening Telegraph
Subscribe