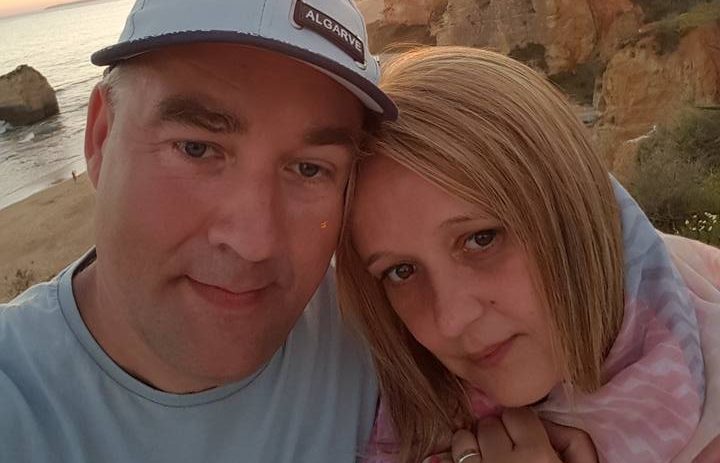 A father-of-five has died at the age of 40 after collapsing as he put his toddler son to bed.
Janusz Waclaw died just four days after returning from a "beautiful" holiday in Portugal with his wife Ewa Szafran-Waclaw and kids Klaudia, Nikodem, Amelia, Michal and Oliver.
The family had pooled their savings in order to go on the two-week break to Portimao, near Lagos.
Speaking at her home in Broughty Ferry, his wife Ewa, 36, said she and their children were still coming to terms with the fact Janusz is gone.
She said: "It had been a beautiful holiday but now it feels like it was a goodbye.
"The children try to smile but they go to their rooms and I know they're crying."
Ewa and Janusz had been together for 11 years. The pair first moved to Dundee five years ago and tied the knot in 2013.
The first sign of problems emerged in the early hours of Sunday April 9, less than a day after returning home.
Ewa said: "At about 4am, Janusz started feeling very bad.
"It was not a small pain — it was like someone was grabbing at his neck and his chest."
Following a home visit and trips to Kings Cross Hospital and his GP, Janusz was signed off work from the Hilton DoubleTree, where he worked as a housekeeper.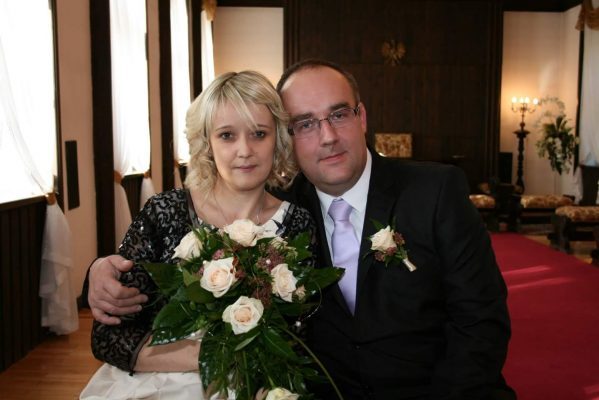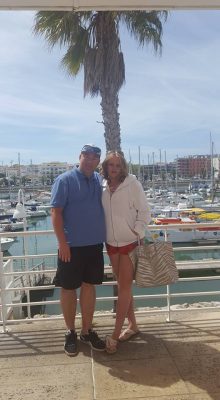 On Wednesday April 12, as he put two-year-old Oliver, who has autism, to bed, he collapsed.
Ewa said: "He still had this strong pain, the same feeling of pain and problems with breathing, drinking and eating.
"Janusz was putting Oliver to bed on Wednesday night while I went upstairs. Oliver can't go upstairs and he has a room on the ground floor.
"After 10 minutes I heard Oliver throwing toys downstairs and I was surprised.
"I was angry with Janusz, and Oliver didn't have a nappy on.
"I went downstairs to check — and that is when I found him.
"Janusz was on the floor — his eyes were open. I thought it was a joke.
"I grabbed him and was shouting, 'Wake up! This isn't funny!' but he didn't move. I didn't know what to do and called to my sister Izabela to call an ambulance.
"She came in and saw Janusz on the floor and told me: 'Ewa, get away. You can't see this'."
Ambulance crews arrived minutes later but there was nothing they could do to save Janusz.
The cause of death was recorded as fluid build-up and a rupture in his heart.
Ewa added: "The doctor looked at him and said it was finished — they couldn't do anything more."
Two weeks on from his death, Janusz is yet to be buried and the family is in dire financial straits.
Ewa has established an online crowdfunding account to pay for Janusz's "basic" funeral, which will cost £3,000 and has to be paid in full before it goes ahead.
Even if the family is granted a social fund grant to cover part of the costs, they will still be left with a bill for £1,395 — which Ewa says the family cannot afford.
"I have been to HMRC to close our joint account for child tax credit. There was only £7 in his bank account.
"All of our savings had gone on our family holiday and I'm into my overdraft. We had a car on finance and that has gone back to the garage.
"We can't afford to give Janusz a proper goodbye and he is lying there in the funeral directors, waiting.
"I feel lost without him and I see him everywhere. I don't want to wash his clothes, because they still smell of him.
"We used to share looking after Oliver at night because he doesn't sleep well. I'm on my own now.
"I've had messages saying that I'm greedy, but I don't want the money — I want Janusz back."
The crowdfunding page is available at justgiving.com/crowdfunding/Janusz.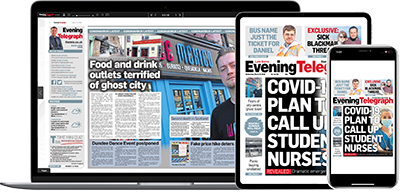 Help support quality local journalism … become a digital subscriber to the Evening Telegraph
For as little as £5.99 a month you can access all of our content, including Premium articles.
Subscribe